How Should you Show That you Have Conceptual Skills on Your Resume?
Here are the top ways to show your conceptual skills on your resume. Find out relevant conceptual keywords and phrases and build your resume today.
Is your resume ATS-friendly?
Drop your resume here or upload a file to find out if the skills in your resume are readable by an ATS.
What are conceptual skills?
Way back in the 70s, one American organizational and social psychologist identified which are three leadership skills that every manager should possess: technical, interpersonal, and …conceptual.
More than sixty years later, all three of these skills continue to be highly relevant in the business world, especially when it comes to leaders and employees in managerial positions.
How does it sound for someone to be able to understand how to use tools to repair a bike, or understand how to read music sheets in order to play an instrument? Try to convert this to management.
Being conceptually skilled means that you can understand complex notions, work with abstract ideas, create strategic plans, and drive the organization toward reaching its North Star.
Why are conceptual skills important on your resume?
Big-picture skills are especially important and needed in management, as they allow leaders to foresee changes and opportunities in the macro environment.
Therefore, if you are aiming to get that Middle management or C-level position, your employer would find great value in your ability to think in concepts, visualize ideas, create models, and predict the moves of your competition and customers.
Every organization needs tech-savvy employees who can get things done on the operational level. No team or organization, however, can function without being guided by some sort of strategic plan.
There comes the role of people with conceptual skills who are able to look beyond daily tactical tasks and come up with a vision and step-by-step action plan for better business performance.
The list of management ideas is endless. What matters, however, is that at their core these ideas relate to issues or areas for improvement.
This includes anything and everything in between how to run a business, how teams should be organized, how employees should be treated, and how customers should be retained.
In a nutshell, if you are good at coming up with business ideas, you are conceptually skilled. Now let's look at some ways in which you can actually demonstrate your ability to ideate and solve problems.
What skills, activities, and accomplishments help you highlight your conceptual skills?
How many soft skills are needed for a person you identify, conceptualize and think of solutions to complex problems? Most definitely quite a few.
Despite the fact that it seems challenging to demonstrate conceptual skills, there are multiple ways in which you can do that. Here are the most important types of conceptual abilities that would help you stand out.
Analytical Skills & Creative Thinking: people with analytical thinking are able to understand the nuts and bolts of problems, while creativity enables them to add abstract ideas on top of the practical insights to come up with solutions.
Strategic planning & Leadership Skills: concepts and visions can only be of value when they are used as a base for the creation of strategic plans and aligning all business divisions, departments, and teams around one major goal.
Decision-making & Communication Skills: being confident and quick to make decisions is important when the time comes to turn hypothetical scenarios and visions into action. And since you can't possibly do that alone, you need to get everyone on the same page.
How to demonstrate conceptual skills on your resume
Mention a time in your career when you used your analytical thinking to diagnose complex situations.
Include examples of times when you have done business forecasting and how have you helped your team avoid future problems.
Explain how you go about developing strategies for reaching specific goals.
Mention a time when you have helped your team become more motivated, or when you have helped them improve their performance by formulating a more clear course of action.
As you've already seen, communicating your conceptual skills on a resume is not as scary as it may sound. You just need to talk about the occasions when you have used ideas to remodel thought into problem-solving actions.
If you need some inspiration to think of examples from your professional experience, have a look at the following snippets from Enhancv users.
Example 1: Demonstrate conceptual skills in the experience section
Job situation: Head of IT Department, applied for the positions of Senior Project Manager
Responsible for identifying areas of improvements in our clients' digital business models, creating digital transformation strategies, and overseeing the implementation of IT project strategies.

Introduced the Lean model in our department and contributed to the overall improvement of performance and client satisfaction.

Worked in close collaboration with both the clients to understand their problems and with the IT team to enable them to understand how to develop solutions that prevent future problems from happening.
RIGHT
This example shows that as a Head of IT, the candidate used a lot of analytical thinking, put his/hers problem-solving skills into work, and managed to lead his team with confidence.
Showing that you have the skill to identify problems and magically think of a solution is one thing, but communicating that to your team and engaging them, is a whole different story.
Unless you are really a superhero, you can't possibly do everything required in a project alone. That is why you need to show that communicating with different stakeholders is one of your biggest strengths.
Example 2: Demonstrate conceptual skills in the resume summary section
Job situation: Financial Manager applies for the position of Chief Financial Officer
Redefined the whole budgeting process in the Finance department to make it more agile. For three years in the company, I found a way to make the project and product managers sync their work with the finance department.
RIGHT
In this example, the spotlight falls on problem-solving and collaboration skills as well as the ability to make linkages between different concepts. It shows that he is an analytical thinker, can identify areas for improvement, and engage other people in the implementation of solutions.
Example 3: Show your conceptual skills in your achievements sections
Job situation - 3D visual artist applies for the position of Creative Manager
Understood how to use a new software in a week
Identified that there is a need to optimize the way our small creative team was doing visualizations and learned how to use a new software to help us improve our final products.
Quickly familiarize myself with new concepts
Did a 3D visualization for a biotech company that was a client of ours. In order for the model to be as precise, as possible, I had to grasp everything regards knee implants in less than 2 days.
RIGHT
These examples of achievements demonstrate that the person applying for the position is able to quickly understand new concepts. Not only that but he/she is able to practically apply new knowledge to accomplish company goals.
Example 4: Demonstrate the skill through other sections of your resume
Behind the complex set of conceptual skills, there is a hidden layer of everyday things that you do to develop your ability to ideate.
Careful and systematic observation, reading, attending seminars, and discussing ideas with people are some of these.
Mentioning that you have diversified interests and hobbies and demonstrating that you strive to constantly improve your skill sets and knowledge, will help you communicate your quick wits.
Conceptual skills: key takeaways for your resume
Don't be shy to present your creative side: creativity means ideation, ideation means innovative solutions. This, in turn, speaks that you can resolve issues with out-of-the-box tools. At the same time, being creative indicates that you can come up with ideas that require little resources, which makes you an efficient problem-solver.
Show you are no stranger to strategizing: in order to turn ideas into implemented solutions, one has to set a well-defined strategy in place. Strategic skills combined with your creativity and ideation abilities make out of a candidate a well-rounded conceptual leader.
About this report:
Data reflects analysis made on over 1M resume profiles and examples over the last 2 years from Enhancv.com.
While those skills are most commonly met on resumes, you should only use them as inspiration and customize your resume for the given job.
Looking to build your own resume?
Enhancv is a simple tool for building eye-catching resumes that stand out and get results.
Variety of custom sections
TRY FREE FOR 7 DAYS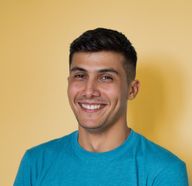 Volen Vulkov
Volen Vulkov is a resume expert and the co-founder of Enhancv. He applies his deep knowledge and experience to write about a career change, development, and how to stand out in the job application process.
Continue Reading
Check more recommended readings to get the job of your dreams.