Quick Answer:
Bring a briefcase, folder with documents, resume copies, references, portfolio, business cards, pen and paper, ID card, location and recruiter's contact info, interview questions, water and snack, backup clothes, toiletries, and band-aids. For an online interview, ensure a good internet connection, knowledge of the platform, full battery on computer, clear camera and microphone, neutral background, and pen and paper for notes. Be prepared and make a good impression.
What's the last thing you need to worry about on the way to interview for your dream job?
The small stuff.
You wrote a killer resume and cover letter, applied, followed up, passed the phone screening, and the recruiter wants you to come in for an interview. You've gone over all the questions they might ask you, put together the perfect interview outfit, and you're sure you're gonna nail the interview.
You're on your way there and suddenly you realize…. You forgot copies of your resume… you're starving… you can't remember the address you need to get to or the recruiter's name. This is not the time to let the little things trip you up.
That's why we've put this article together. Use this as a checklist to make sure you have everything you might need for your interview.
In this article, we're going to cover the 10 most important things you want to bring to an interview in person, and as a bonus, we're going to cover what you want to have with you for an online interview too!
Doing great in an interview is often the last step in the hiring process. We've helped thousands of people along the way succeed in their job search, prep for interviews, negotiate the details of their contracts, and otherwise hit their career targets. If you want to do a deep dive into how to impress in your next interview, or you're curious about other ways to better navigate your career path, check out our career counseling service.
What to bring to an in-person interview
A briefcase or an appropriate bag.
A quick glance down this list and you can see there's more here than you can just carry in your hands. Bring along a professional bag that you can organize everything in neatly and conveniently.
Choose a purse, briefcase, messenger bag, or portfolio that can hold everything and looks professional. In the case of a more outgoing, young, start-up company, a nice backpack is okay, too.
folder
There are a few documents you need to bring to the interview, and the interviewer may hand you some too. Tucking them in a folder will make sure they don't bend or wrinkle, and helps you look polished and professional.
A nice professional one in leather is a great touch, but a crisp, clean paper or plastic one is a fine choice also.
Interview Documents
Resume copies
Bring at least five copies of your resume, you never know who might be included in your interview. Keep them (and all the other documents) in your folder to keep them neat and organized.
References
It's a good idea to have a list of references ready in case the recruiter asks for them. They may not, but it looks great if you're prepared for them.
References should be people who can speak to your professional abilities and achievements, not just friends or family. You also want to reach out to them in advance to ask if they are ok acting as references, and to give them a heads-up that they may get a call.
3 - 5 references are great. Include their name, title, department, organization, phone number, and email address, and include at least a few words about how they relate to you, like "Mel was my direct supervisor for two years while I was an HR assistant at XTra HR."
Portfolio
If you're applying for work in a creative industry—like web or graphic design, writing work, advertising, architecture, the art world, or fashion—you should have a portfolio with samples of your work to show the interviewer. You should also have this available online and be able to give them something that has the URL for them to find it there.
Business cards
Your resume is going to include your contact info, but if you have cards for your current job or personal ones bring them to leave with the recruiter. It may be old-school, but it's a gesture that sets professionals apart.
Paper and pen
Always bring a pen and paper to an interview to take notes on what the interviewer tells or asks you. You'll already be stressed, so why worry about remembering it all.
There could be names, dates, figures, or any number of rules or expectations thrown at you in the interview, and you can jot down questions that come up to you.
ID Card
It seems likely you'd have some kind of ID on you anyhow, but just in case you're going into a building where security will ask to see some, have some form of an ID card on you.
Contact info for the location and recruiter
Be sure to get the address where you're going, and the name and number of the person you'll be interviewing with, and either put these on your phone or write yourself a note. Before the interview, look the address up on a map, and figure out how you can get there 10-15 minutes earlier than the interview is scheduled.
Giving yourself this buffer will help keep your nerves down and takes into account some unseen hiccups. If something comes up and you're going to be late anyhow, having the number you can reach out to your contact at to let them know is the best courtesy you can extend to them in that situation.
Interview questions to ask the hiring manager
It's almost certain that the last question the recruiter is going to have for you is "Do you have any questions for me?". Show them you're genuinely interested in the company and position by getting a few thoughtful questions together in advance.
Write the questions down on a sheet of paper, and tuck them into your folder so you have them ready when the time comes.
bottle of water and a light snack
It's a good idea to bring a bottle of water and maybe a granola bar or something similar that you can easily pack into your briefcase or bag. These aren't going to be spilly, messy, or otherwise too distracting, and if you start to cough, or if your tummy starts rumbling right before the interview, they can solve that.
But don't bring anything else in the room that might somehow distract you or the interviewer. Definitely avoid:
Chewing gum
Other food
Drinks like coffee, tea, pop…
An extra shirt or pantyhose
The choice of what to wear to an interview is key because first impressions are going to have a huge impact on whether you get the job. Be sure you have something clean and neat to wear in reserve in case you spill something on yourself or tear a hole in it by accident on the way there.
Cosmetics/Toiletries
Floss/mint
Bring what you're going to need if you have something stuck in your teeth and make sure you have good breath. Mints, gum, floss, or a toothbrush and toothpaste should do the trick without taking up too much space in your bag.
Deodorant
You might get pretty nervous… Bring along some deodorant in case you get hot under the collar.
Mirror
You can use this before you get into the building to make sure everything is in place and you don't have anything unexpected on you or in your teeth. You can also use the selfie camera on your phone, but make sure you put it back in your bag on silent before you get into the interview.
Make-up/hair product
If you DO see something out of place, you'll want to be able to touch it up. Mini sizes of these are the way to go, don't have a whole toiletry bag.
Band-aids
Just in case! Accidents happen, and you can't be bleeding on the recruiter!
Bonus: What to bring to an online interview
Good internet connection
First and foremost: you need to be able to connect! It's an online interview so you obviously need an internet connection, but you also need it to be fast enough to send and receive video and stable enough that it won't get choppy or drop.
Make sure in advance of the interview that you have this covered because it's critical to your success.
Familiarity with the platform you're going to use for the interview
I suggest that you check your internet connection while you're using the platform you plan to use for the interview - whether that's Zoom, Google Meet, or any other platform. Take the time to familiarize yourself with the app, its features, how to turn things on, off, up, down, adjust the background, etc…
Full battery on your computer (don't take the interview on your phone)
We're also going to suggest you stick to using your computer because phones and tablets are often too shaky and you'll be bouncing all over the screen - not a good look in an interview. Make sure you have a full charge on your computer going into the interview so you can avoid the embarrassment of it running out partway through.
Good working camera and headgear
This is another reason to test your internet connection with the app you plan to use. While you're making your test call, make sure you have clear video from your camera and that you're sending and receiving audio clearly and loudly enough to have a smooth interview
Location/background
The best place to have an online interview is going to be in an office setting, so if you have one of those at home, that's great. If not, find a quiet place with a table you can sit at for the interview.
In either case, you want a neutral-colored and uncluttered background to sit in front of. Also, be sure to let all your roommates or family know you're going to need a quiet, private space during the interview, put the pets away and turn all your notifications off.
Things to write with/on (don't use your computer for that)
Just like in an in-person interview, you're going to want to take notes. Yes, you could do this on your computer, but there's something distracting about it.
Use a pen and paper to take your notes because it will seem more natural and less distracting. The recruiter can see what you're doing and doesn't have to wonder if you might be gaming or chatting online while they're talking.
Key takeaways: what to bring to an interview
Some prep in advance can make the difference between getting to your interview cool and collected, or frazzled and out of sorts.
There are a handful of items you'll want to keep in a nice professional bag to have on hand just in case
Bring a few copies of all the documents you might need
Be sure to plan for the unexpected - bring water, a snack, and a change of some clothes
Feeling your best means looking your best, bring along the toiletry you'll need
Online interviews require some advance planning too to make sure your device and space are ready for the interview

We've helped 1000+ other candidates find their future with custom-tailored training, advice, and strategies. If you want to do a deep dive into other parts of an interview, or you're curious about other ways to better navigate your career path, check out our career counseling service.
Make your move!
Your resume is an extension of yourself.
Make one that's truly you.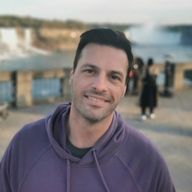 Kevin Roy
After a successful career in the corporate and non-profit worlds hunting for and hiring great candidates for my and others' teams, I spend my time writing on the subjects I love and know most about.