Although you have freedom and flexibility when crafting your resume, there are some key sections which you should include. Putting the right sections into your resume can help to present the information in an easy-to-understand format. In addition, you can highlight the most important things, drawing the attention of a hiring manager to those things of which you are most proud.
In this article, we will cover:
What sections should you include on your resume?
A detailed description of each section
Plus examples
If you're looking to create an aesthetically pleasing, professional resume, use Enhancv's resume builder. With built-in grammar checker and distinct customization options, you can create a resume to be proud of.
Is your resume good enough?
Drop your resume here or choose a file. PDF & DOCX only. Max 2MB file size.
What Sections Should You Include On Your Resume?
In any great recipe, you need to follow the steps, include the right ingredients, and combine all the ingredients in order to create a culinary masterpiece. You can't make an omelette without cracking a few eggs, right?
Well, for your resume, you will need to include five key sections, with a couple of additional ones thrown into the pot to create an eye-catching resume. Below you can find the main sections to include on your resume:
Contact information
Resume summary
Work experience
Education
Skills and qualifications
Additional sections
If you're interested in learning more about how to craft a stellar resume, jump over to the How to Write a Great Resume for a Job in 2023 article on our site
How to organize a resume
Before we dive into each individual section of a resume, support and understand the different resume formats and decide which one you will use for your resume. There are many types of formats which you can use to create your resume, but the important thing is to find the one that suits your needs. Below, you can find the most common resume formats:
Reverse chronological order
The most common format available, the reverse chronological resume format places an emphasis on your most recent experience by placing your most recent roles at the top of the resume. Working from your most recent experience to your oldest experience allows you to show a full career trajectory to a potential hiring manager. They can see where you started, how you've progressed, and even see where you are going in your career.
This type of resume is easy to skim and can provide you with an overall career summary. But one of the major drawbacks is that you can easily identify gaps in your resume. It's also not a great format to use if you are in a creative field or if you are switching between different careers.
Functional resume format
A functional resume format highlights your skills and abilities over and above your experience. This type of resume may be ideal for those entering the workforce or recent graduates, as you don't need to have as much experience under your belt to show that you are capable and competent to fill the role. In fact, your technical skills can help to give you an edge when applying for certain positions.
One of the major issues with a functional resume format is that it provides your skills in a static manner. If you just list all of your skills at the top of your resume, you are not able to portray your skills using real examples from your career. It's especially important to quantify all of your skills, using real-world examples from your career to qualify your claims.
Hybrid resume format
Hybrid resume format allows you to place your skills and experience on equal footing. Using a hybrid format, you could lay out your resume with two equal columns, one with your skills and abilities and the other column with your experience.
This format is especially helpful when you are in a creative field or are looking to make a career change. If, for example, you're moving out of a sales position into a management position, you can place your knowledge of software and leadership skills right next to your most recent sales experience.
A hybrid resume format may not be ideal if you are in a senior management position. In a management role, you will probably be assessed mainly by your experience.
Contact Information
What's the purpose of the personal information section on a resume?
A personal information section can help to provide a hiring manager with all the information they need to contact you. It's the first section that you would include on your resume. But it's also an opportunity for you to share important details about yourself. For example, by sharing where you live, you can show how close you lived to the job that you're applying for.
What should you include in your personal information section?
Your full name
Your email: Include a professional email, not the silly one that you might've picked up in your college days. If you don't already have one, try to apply for an email address that looks something like this: firstname_lastname@gmail.com. You can't go wrong with a simple email address of just your first and last name.
Phone number: Include a personal phone number, either a landline or a cell phone. This would be the best number for a hiring manager to call you back.
Location: You might've noticed that it doesn't say "address". The reason for that is you don't need to necessarily include your address anymore on your resume. Instead, just include the city that you live and the state or region that you live in.
Professional social media accounts: You may choose to include your LinkedIn or Twitter profiles in your resume. Make sure that you include only important social media handles, and those that are appropriate for a potential boss to see.
Titles, prefixes, or suffixes: if you've earned a title, include that in your name. For example, if you are a doctor, you can include the "Dr." title before your name.
Your portfolio or website: If you work in a creative field, one in which showcasing past projects is key, you can include a link to your portfolio or website on your resume.
Resume summary section
What's the purpose of the resume summary or objective section on a resume?
Your resume summary is an elevator pitch, a short, succinct description of your career aspirations and the skills that you possess. Your resume summary is the best place to put your career trajectory, where you are now and where you see yourself going. It's also a good place to include skills and abilities which fit your background. If you are experienced, you can lean on your achievements and skills to better position yourself in your resume objective. But if you're a recent graduate, you can also list your career aspirations and your college academic performance.
Keep in mind that your resume summary should be between 3 to 4 sentences. Always tailor your resume summary to the job that you're applying for.
Example 1: For an experienced applicant
Dedicated career counselor with 11 years in the field. Experience with ATS resume systems, personality tests, and a keen understanding of how to succeed in the workplace. Cultivated excellent people and leadership skills, which they have used to build an outstanding career.
RIGHT
Example 2: For recent college graduates
Eager and technically minded recent college graduate of a computer science program with a 3.78 GPA. Developed coding skills using these coding languages: C++, Python, and SQL. Cultivated people skills, led teams, and even helped to tutor students who were falling behind in their studies.
RIGHT
Example 3: For career changers
Passionate customer service representative with 13 years in the field, who is looking to enter the HR field. Experience working with teams to create systems which can best serve the customers in our care. In addition, the applicant has liaisons with the HR department in their recent role at HZR Manufacturing.
RIGHT
Work experience section
The work experience section that you provide in your resume is the key section that recruiters look for. As a result, your work experience section should be arranged in such a way that it's easy to scan and read. The best way to do this is using a reverse chronological format, which lists your most recent experience first.
What's the purpose of the work experience section on a resume?
Your work experience will help to show that you can handle the job that you're applying for. By listing your most recent experience and the skills and abilities that you've cultivated through that job, you can prove that you deserve an interview for the role.
What should you include in the work experience section?
In your work experience section, you should list the places that you've worked, the titles that you've occupied at those roles, the years that you've worked there, and your main duties. Here are some of the things you should include in your work experience section:
Use a reverse chronological order: Start with your most recent experience first.
Job title
Company name, location, and description
Date of employment: It's important to include both the month and year on your resume because ATS software tracks for it.
Achievements and responsibilities: Here's where you can showcase your abilities to a potential hiring manager. Tailor your responsibilities in your previous roles to the expectations for the role in the job description. These can be major keywords used by ATS software.
Action words: Use action words to showcase your experience. For example, 'managed' falls flat when compared to words like 'spearheaded' and 'initiated'.
Tailor your experience at the job description: Use key phrases gathered from the job description in your resume.
Quantify your experience: Don't just say that you helped the sales department, but share that you "raise the quarterly earnings by 33%".
Example of a work experience section
•

Created and designed brochures, flyers, and even print materials like website landing pages.

•

Designed a unique marketing campaign for Lovecraft Sweets, which raised income by 25%.

•

Created a team of marketing professionals and lead major initiatives which brought in substantial revenue for Atta Design Co.
RIGHT
Education section
Potential hiring managers can be just as interested in your education section as your work experience section. The purpose of an education section is to show your academic background. In addition, if you possess a degree from a prestigious university, this can actually help you land your dream job.
Example education section:
Resume skills section
Your resume skills section can help to highlight unique skills which would otherwise be hidden on your resume. These skills that you list should be quantifiable, with tangible examples from your experience to showcase your abilities. When listing your skills, be sure to list both soft skills, also referred to as people skills, and hard skills, which are technical skills specific to a certain career.
In addition, if you're making a career change, there may be several transferable skills you can list which will apply to the role that you're applying for. The goal is to list relevant skills which can apply to the role, and exclude anything which may not apply.
Examples of quantifiable achievements:
Spearheaded a cost-saving initiative: This initiative reduced departmental expense by 25%. Discovered inefficient practices in the budgeting process, and implemented processes to create tighter controls.
Improved cash flow: Through a capital management strategy, I helped increase cash flow by 50%.
Led a financial restructuring process: This was for one of our largest clients and helped to strengthen our relationship with them.
Optional resume sections
There are several optional resume sections you can include on your resume. For example, you may wish to include a "day in my life" section, in which you list what a typical day looks like in your role. Some other typical optional resume sections include:
Certifications and licenses
Hobbies
Volunteer experience
Awards
Peer-reviewed journal articles
Speaking engagements and conferences
Key Takeaways
Crafting an eye-catching resume isn't as difficult as it may seem. Job seekers benefit by crafting a well-organized resume which is geared towards a specific role. In order to do that, you may wish to format your resume using a reverse chronological format, listing your most recent experience first. In addition, whether you're listing your employment history or relevant coursework, always try to quantify your achievements by including facts, figures, and real-world money.
If you're interested in taking your resume to the next level, check out Enhancv's resume builder. Our resume builder is perfect for creating an aesthetically pleasing, ATS oriented resume which can catch the attention of any recruiter or hiring manager.
Make your move!
Your resume is an extension of yourself.
Make one that's truly you.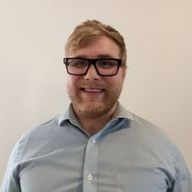 Dave Van Kooten
Is a human resource expert that helps passionate jobseekers to put their best foot forward to prepare for an interview. He believes that success can be achieved through going out of your comfort zone.