Naturally, we like to progress forward in our careers, but with progression comes leadership responsibility. This is when you'll need to understand how to answer what's your leadership style?

Why do employers ask, "what's your leadership style?"

Obviously, "what's your leadership style?" is used when you are applying for a leadership position, but it can also be used when there's potential for promotion. So it's always best to understand your leadership style and how you see yourself as a leader.

As part of our Mock Interview service, we like to test you with these difficult interview questions. It's a great way to prepare yourself for that important job interview

We also have a variety of packages to help you through the full recruitment process. If you'd like to learn more, you can schedule a free call with me to talk about your next career step.

"What's your leadership style?" is also a good indicator of how you will fit into their workplace.

If you're interviewing for a high-functioning business with various teams across various locations, the interviewer will be looking for someone who can match their pace.

If it's a start-up company with a small team and space for growth, they're probably looking for someone who is personable and strategic.

Make sure you do your research, so you can tailor your answer to the company values and goals because you might get asked "What kind of leader do you think our company needs?"

Remember, there is no right or wrong answer to "What Is Your Leadership Style?". The interviewer wants to understand your process, perhaps you'll be able to show them something new and refreshing!
What is your leadership style - Example Answers

What is your leadership style, and how do you see yourself as a leader?

There are various ways to answer this question. The best place to start is by thinking of your previous managers.

Have you ever experienced a fantastic manager? Someone you looked up to who demonstrated a great leadership style.

Consider what made their leadership style good and use it as inspiration.

Also, think about the managers you found frustrating, and ask yourself which aspects of their leadership style you did not like? But, remember to not bring this up in the interview, always avoid speaking badly about previous employers!

Now you know what you like and don't like, spend some time reflecting on how you'd like your leadership style to be. Here are some examples of leadership styles answers -

Lead by example - I like to lead by example. I take action when needed, and I'm known for my organizational skills and ability to demonstrate what needs to be done. An example of this is...

Delegator - I'm a strong communicator and can efficiently delegate tasks across various teams and locations. A good example of this is…

A people person - I'm an intuitive communicator who can easily resolve conflicts to ensure my team performance is working at its very best. An example of this is...

High impact Director - I am able to work alongside high-level stakeholders to manage their expectations while delegating accordingly from a Director position. An example of this is...


There are a few ways the interviewer might ask "what is your leadership style?"


How do you see yourself as a leader?
What does leadership mean to you?
What kind of leader do you think our company needs?
What is your management philosophy?
But you can use the same strategy to answer each question…

Consider the company values and goals
Think back to managers you've respected and their leadership style
Always refer back to the job description requirements

Takeaways: What is your leadership style

Lastly, don't come across as authoritarian, no one likes a bossy dictator! Be reasonable and demonstrate you're able to understand people and processes.

If you're still struggling to understand what is your leadership style or how to answer these difficult questions, book a free call with our Career Counselling team to see how we can help you nail that job interview!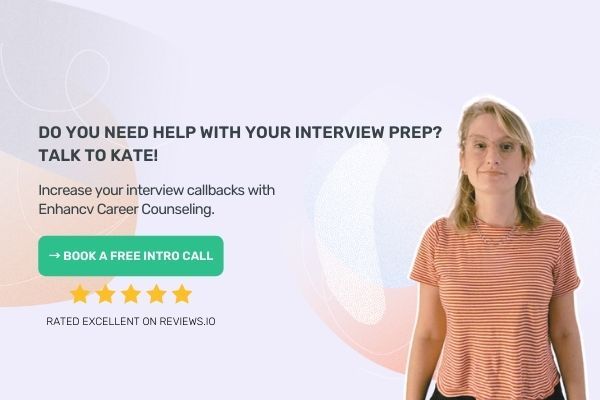 Make your move!
Your resume is an extension of yourself.
Make one that's truly you.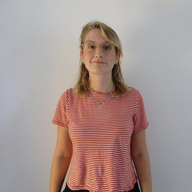 Kate Mabbett
Career Counselor Expert @ Enhancv. Previously worked as a campaigner for mental health awareness and supported young people into finding their first steps on the career ladder.