Microsoft Word Skills: Example Usage on Resumes, Skill Set & Top Keywords in 2023
Here are the top ways to show your microsoft word skills on your resume. Find out relevant microsoft word keywords and phrases and build your resume today.
Is your resume ATS-friendly?
Drop your resume here or upload a file to find out if the skills in your resume are readable by an ATS.
Microsoft Word is so necessary in today's world that most candidates have it listed on their resumes.
But, a simple typist is nowhere as experienced as a candidate with outstanding Microsoft Word skills. And recruiters understand that difference very well.
For that, we've gathered a list of the most essential Microsoft Word skills to feature in your resume:
How to use Microsoft Word skills on your resume:
•

Editing submitted articles (Microsoft Word) on a weekly basis (50+ edited articles)

•

Supervised 7 employees as well as an intern.

•

Worked on Microsoft Exchange server 2010, Threat Management Gateway 2010, Microsoft System Center 2012.

•

Worked in over 100 projects related to legal and technical matters.

•

Earned the Applause Award in April 2015 for outstanding contribution and commitment to engagement team

•

Assisted managers in facilitation of winter internship workshop in Dec 2015

•

Fostered a clientele list of 500+ satisfied customers
RIGHT
Types of Microsoft Word skills to add in your resume:
Creating word documents
Dynamic page layouts
Text formatting
Inserting images and bookmarks
Creating, modifying, and filling tables
Page navigation
Create graphs and charts
Grammar check
Printing setup
Fast typing speed
Pro tip
Microsoft Word is so necessary in today's world that most candidates have it listed on their resumes.
How do I list Microsoft Word skills on my resume
Created print-ready designs and mockups using Microsoft Word
Generated detailed graphs on Microsoft Word to provide better visual illustrations in data representation
Used Microsoft Word to proofread and edit business documents before reaching out to business partners, clients, and investors
What jobs require Microsoft Word skills?
Intern
Internship
Sales Associate
Trainee
Receptionist
Accountant
Cashier
Project Manager
Volunteer
Customer Service Representative
Microsoft Word skills courses and certificates.
In this course I will show you step-by-step how to set up a fully functioning Microsoft Excel spreadsheet.
Master Excel with this A-Z Microsoft Excel Course (Microsoft Excel 2013, Excel 2016, and Excel 2019)
Get comfortable with Microsoft Excel in no time
Master the Basics of Online Microsoft Excel
Here are the top related skills to Microsoft Word:
Microsoft Excel
Microsoft Powerpoint
Excel
Microsoft Power Point
Adobe Photoshop
Microsoft Outlook
Html
Autocad
Outlook
Adobe Illustrator
Power Point
About this report:
Data reflects analysis made on over 1M resume profiles and examples over the last 2 years from Enhancv.com.
While those skills are most commonly met on resumes, you should only use them as inspiration and customize your resume for the given job.
Looking to build your own resume?
Enhancv is a simple tool for building eye-catching resumes that stand out and get results.
Variety of custom sections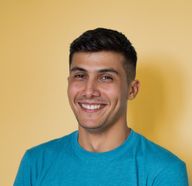 Volen Vulkov
Volen Vulkov is a resume expert and the co-founder of Enhancv. He applies his deep knowledge and experience to write about a career change, development, and how to stand out in the job application process.
Continue Reading
Check more recommended readings to get the job of your dreams.