How to Undoubtedly Show Your Creative Thinking When Crafting Your Resume
Here are the top ways to show your creative thinking skills on your resume. Find out relevant creative thinking keywords and phrases and build your resume today.
Is your resume ATS-friendly?
Drop your resume here or upload a file to find out if the skills in your resume are readable by an ATS.
What is creative thinking?
To be able to think creatively means to be able to think in new ways, to think outside the box. Creative thinking can be applied when solving a problem, resolving conflict, finding a way to work together, or simply drawing new conclusions from a set of data you've already considered. It's the ability to look at something with new eyes and overcome your own thought patterns.
Creative thinking is not a skill necessary only for creative people, artists or engineers. Actually, employees in all kinds of industries are valued for their creative thinking skills, as they bring a new perspective to the company or team.
Why is creative thinking important on your resume?
It is important to break the myth that creativity is a mystical inspiration with a divine source. People often think that being creative is a natural gift, but the truth is, it is only a predisposition, an aptitude if you will. Creative thinking is a skill and just like any other skill, you get better at it by practicing.
Let's unpack what it means to be a creative thinker. Firstly, it is the ability to stay open-minded and make something new. It's to look for unexpected and unorthodox resolutions when hitting a dead end. Secondly, it means being able to relate different pieces of information and break down issues in order to solve them in a way that has never been tried before.
Creative thinking is crucial not only in your professional career but also in life. It constitutes solving problems, being pioneering and open-minded, having resilience, viewing obstacles as challenges and not as problems.
It's safe to say that a person, expressing those qualities and nuances of the skill, would be a very valuable asset to each employer. Companies want people who don't back away from a problem, but rather tackle it in a courageous and new manner.
This is why it's important to showcase your creative thinking on your resume.
What skills and accomplishments help you highlight your creative thinking?
As you already noticed, there are quite a few different skills that can prove you have creative thinking. The most relevant can be summed up as:
Analytical thinking: being able to decompose a problem into its integral parts, to get to the root of the issue, gives you the chance to define it better. Coming up with a well-structured action plan is almost a 100% guarantee of success.
Unorthodox problem-solving: show you can think outside the box by mentioning pioneering solutions or action plans you've offered throughout your professional life or education. Think of original ideas you've pitched that proved as excellent resolutions in tough situations.
Open-mindedness: before even talking about analysis or problem-solving, comes being open-minded and not judgmental. Keeping a positive and open outlook allows you to consider different alternatives, lets you weigh in other perspectives, and helps you choose the best course of action. When was the last time you showed that you're open-minded?
How to demonstrate creative thinking on your resume
Think of times when you were faced with what looked like an unsolvable problem and the path you took that led to its resolution
Share examples of original or unexpected ideas you've had that got you out of nail biter situations at work
Describe a time when you kept an open mind and that helped you overcome a challenge
Talk about a brainstorm session you held or participated in that totally blew everyone's expectations
Mention examples of a lateral thinking approach when you and your team solved a problem by adopting an indirect and creative approach
Tell about a time when you turned a defect into an effect - creativity and invention go hand in hand with reusing and reinventing
It's easy to say you're creative, and much harder to prove it. We hear you.
Writing on your resume that "I'm a creative thinker who thrives on change" does sound great, but to persuade your future employer, you need to substantiate your creative thinking skills.
Explore your own experience by asking yourself the following questions:
What is your problem-solving technique at work?
Did you participate in any creative thinking workshops?
What examples of your open mindedness can you think of?
What is usually your approach when you're trapped in a corner?
We've prepared some real life examples from other Enhancv users. Let's get down to business.
Example 1: Demonstrate creative thinking in your work experience
Job Situation: Marketing manager applying for a new the role in a big creative agency
MindPuzzle is a digital marketing agency focused on social media, email marketing, SEO and content creation.
•

Grew the team from 2 people to 20+ digital marketing specialists, advertising experts, and content writers.

•

Employed multiple growth hacking strategies to make up for almost 0 marketing budget in the beginning.

•

Achieved a marketing ROI of 273% over a two-year period by using guerrilla marketing tactics for clients like Nike, Iamsterdam, Pllek

•

Managed execution of $1.8M in branding and sponsorships annually.
RIGHT
As you can see from the description, this marketing manager used only active verbs to illustrate their experience - "grew", "employed", "achieve" all speak of proactiveness and progress.
Also, they used a lot of quantitative measures - 20+ employees, 273% ROI, $1.8M budget. This brings an extra special touch in the description - rock solid proof and specifics.
Apart from that, key phrases such as "growth hacking strategies […] for almost 0 marketing budget" and "guerrilla marketing tactics" imply that this person has creative vision and knows how to employ unusual approaches. We're left with the impression that they know how to make the most out of their opportunities and be forward-thinking.
Example 2: Resume summary
Job Situation: Marketing specialist applying for a Content marketing manager
Inbound marketing specialist, experienced in omnichannel marketing strategies, content creation, and SEO. A nerd who likes reading insights as much as creating campaigns. A firm believer that anything can be achieved with a little more focus on the detail and a spark of creative magic.
RIGHT
This summary hits home for 3 different reasons: it gives background of the candidate's experience, it underlines the hard skills they're good at, and it highlights 2 important soft skills - they're detail-oriented and creative.
Craft your summary carefully - usually it's enough for an experienced talent specialist to tell if you fit the perfect candidate profile just by matching keywords from the job ad requirements with your resume bio.
Focus on the most relevant details!
Example 3: Achievements
Job Situation: UX/UI designer in the market for a new inspiring gig
Crafted a UI kit from scratch
As a strategic move to reach more potential partners and clients, I created a UI kit from scratch and publishes it online to be used for free by fellow designers.
Won 'Site of the Day' at Awwwards
Submitted a few website designs to Awwwards, one of them became 'Site of the Day' in October 2020 with a score of 7.7/10
RIGHT
"Achievements" is the section where you can write your own recommendation for yourself by showing off key moments from your career and combining that with your strengths.
In the example above, this U/UI designer showcased original creative thinking for achieving publicity and outreach - giving out high-quality freebies and international exposure in web design awards platform. How inventive, huh?
Example 4: Extracurricular activities & Courses
Job Situation: PR specialist describes her extracurricular activities
Extracurricular activities
Creative Writing & Storytelling Trainer
Summer Schools Europe organize summer boot camps for students with a variety of interests
•

Designed the Creative Writing & Storytelling training program from the bottom up

•

Taught students aged 12-16 about creative writing methods and narrative styles

•

Held multiple workshops on how to think outside the box and develop one's imagination
Communication Training Assistant
101 Facilitators is a boutique training agency specialized in corporate and soft skills training
•

Helped facilitate over 18 different training groups

•

Delivered interactive workshops on subjects such as giving constructive feedback, effective teamwork, creating mindmaps, 6 thinking hats
RIGHT
Job Situation: Software developer describes his coursework
Foundations in Design Thinking
Creativity Toolkit I: Changing Perspectives
University of Illinois, Coursera
University of California, Davis
Agile Innovation and Problem Solving Skills
University of Maryland, edX
RIGHT
An ideal way to show further your creative thinking is through one of the additional sections - such as volunteering, extracurricular activities, courses or training you've undergone. You may even add important projects that have helped you build, improve or shine with your creativity.
Creative thinking: key takeaways for your resume
Quantity and quality can go hand in hand: don't just say what you did, use quantitative measures and results to support your words (%, $, count)
Make sure to include relevant experience and examples to illustrate your creative thinking skills - be explicit in your description, don't hint it but explain clearly
Keep it short and sweet - use keywords and phrases to connect your experience with the job ad requirements, and don't write walls of texts. Use bullet points and to-the-point sentences to prove how original and inventive you are.
About this report:
Data reflects analysis made on over 1M resume profiles and examples over the last 2 years from Enhancv.com.
While those skills are most commonly met on resumes, you should only use them as inspiration and customize your resume for the given job.
Looking to build your own resume?
Enhancv is a simple tool for building eye-catching resumes that stand out and get results.
Variety of custom sections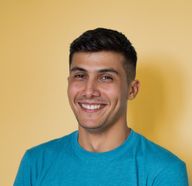 Volen Vulkov
Volen Vulkov is a resume expert and the co-founder of Enhancv. He applies his deep knowledge and experience to write about a career change, development, and how to stand out in the job application process.
Continue Reading
Check more recommended readings to get the job of your dreams.