Strong Collaboration Skills: Example Usage on Resume, Skill Set and Guide for 2023
Here are the top ways to show your collaborative skills on your resume. Find out relevant collaborative keywords and phrases and build your resume today.
Is your resume ATS-friendly?
Drop your resume here or upload a file to find out if the skills in your resume are readable by an ATS.
What are collaboration skills?
Being a strong collaborator means you can work well in a team and know how to support your colleagues. Strong collaboration skills make you an active listener, who is willing to take the initiative but also to be led by others.
Listing "strong collaboration skills" in the skills' section of your resume, however, might sound a bit boastful. You can point out your collaboration skills by proving that you are a good communicator, a real team-player, and someone who is willing to place group goals before individual needs.
Why are collaboration skills wanted by recruiters on your resume?
Usually, recruiters believe that candidates who have strong collaboration skills will be a better match than candidates who don't.
Collaboration skills are considered to be extremely valued by employers because they show you are open-minded, respectful of different opinions, and highly adaptable.
Great collaborators typically have high emotional intelligence. This allows them to manage stress and their emotions well and to make the right decisions.
What is more, people with strong collaboration skills are more likely to get work done faster but without sacrificing quality. That's why recruitment officers are always on the lookout for great collaborators.
But how can you show your collaboration skills without sounding boastful? What are the skills that really prove you are a great collaborator?
What skills, activities and accomplishments help you highlight your collaboration skills?
Listing "strong collaboration skills" as part of your skills section just won't do the work. Let's look at the non-obvious skills that make you a great collaborator instead:
Discipline, organization & time-management: these skills are usually perceived to be important for individual workers. However, being able to work individually is definitely part of working well in a team.
Communication: be it verbal or non-verbal, communication has the potential to make or break a team. Recruiters will expect you to know how to manage conflict and communicate issues with others.
Adaptability: the current global situation has shown us that being adaptable to different conditions is extremely important. Teamwork requires great adaptability in the digital era.
Creativity & critical thinking: being able to think outside the box shows that you can spot the mistakes of other team members and fix them quickly and easily.
How to demonstrate strong collaboration skills on your resume:
Mention times when you had to work as part of a large team
Describe some team issues you have helped resolve
Talk about projects that had to be done in no time
Demonstrate how creative you can be when tackling unfamiliar problems
Give examples of situations which required you to be both a leader and a follower
Don't forget: strong collaboration skills are what every employer wants you to have, but stating them explicitly might not work in your favor. Instead, focus on answering these questions:
Have you participated in a team project that achieved great success?
When was the last time you had to deal with an unsupportive team member, and how did you handle it?
Have you ever put group success before individual recognition?
Below, you can find some resume snippets from people who have put these pieces of advice into practice.
Example 1: Demonstrate strong collaboration skills in the experience section
•

Assisted team members with their daily tasks

•

Participated in a year-long social media marketing campaign

•

Was an active member in all weekly brainstorming sessions

•

Set up, tracked and optimized various traffic campaigns
RIGHT
The resume snippet of this marketing intern illustrates their collaboration skills quite well. The fact that this person has worked on a year-long project shows that they are disciplined and have strong organizational skills.
Weekly brainstorming sessions on the other hand point to their ability to be creative and work in a team.
Last but not least, assisting team members with their daily tasks proves this marketing intern's willingness to sacrifice individual needs and interests for team goals.
Example 2: Demonstrate collaboration skills in the resume summary section
Goal-oriented account executive with 5 years of experience. Co-led a team of 8 colleagues from various departments on the way to receiving the 2019 Effie Award for effectiveness in marketing.
RIGHT
You can showcase your collaboration skills in one or two sentences.
This resume summary shows that the person has great communication and organizational skills needed to lead a team. What is more, winning the 2019 Effie Award proves this person's (and their team's) high level of creativity and critical thinking.
Example 3: Show your collaboration skills in your achievements sections
Won the 2018 office contest for best team player.
Cross-departmental training
Conducted and participated in a cross-departmental training which aimed to help employees complete tasks ahead of time.
RIGHT
Both of these examples demonstrate this person's great collaboration skills by focusing on communication, team-work (even across departments), and adaptability.
Remember: if there are other achievements you would like to mention, you can do so by adding a "Most proud of" section at the end of your resume.
Example 4: Demonstrate your collaboration skills through other sections of your resume
Okay, we've discussed the ways to demonstrate strong collaboration skills as part of your resume summary, experience, and skills sections. Now it's time to look at how non-work-related activities could help you stand out as a great collaborator.
Maybe you used to volunteer at the local pet shelter? Or maybe you participated in a fundraising school event for Christmas?
Any kind of extracurricular activity that requires good communication skills and team spirit can be included in the additional sections of your resume. It shows that you are proactive, but also that you can focus your efforts on goals that don't necessarily have a direct impact on your life.
Collaboration skills: key takeaways for your resume
Demonstrate commitment: describe situations which required you to put group success before individual recognition
What makes you a good leader: talk about times that you had to take the lead in order to reach common goals
Show your individual strengths: the ability to work individually is crucial to being a valuable collaborator
About this report:
Data reflects analysis made on over 1M resume profiles and examples over the last 2 years from Enhancv.com.
While those skills are most commonly met on resumes, you should only use them as inspiration and customize your resume for the given job.
Looking to build your own resume?
Enhancv is a simple tool for building eye-catching resumes that stand out and get results.
Variety of custom sections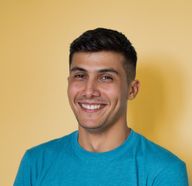 Volen Vulkov
Volen Vulkov is a resume expert and the co-founder of Enhancv. He applies his deep knowledge and experience to write about a career change, development, and how to stand out in the job application process.
Continue Reading
Check more recommended readings to get the job of your dreams.