artificial intelligence Skills
Artificial Intelligence Skills: Example Usage on Resumes, Skill Set & Top Keywords in 2023
Here are the top ways to show your artificial intelligence skills on your resume. Find out relevant artificial intelligence keywords and phrases and build your resume today.
Is your resume ATS-friendly?
Drop your resume here or upload a file to find out if the skills in your resume are readable by an ATS.
Today's market is saturated with jobs that require artificial intelligence knowledge.
Every company in the field is trying to attract the best talent to grow and outstand its' competitors. But achieve that, recruiters are super picky during the hiring process.
We've collected a list of the most sought-after artificial intelligence skills.
Add them to your resume and get yourself hired:
Artificial intelligence skills list and examples for your resume:
•

Developed a script that saved $2000/week and increased the productivity of the company by 30%

•

Designed the architecture of the newest product, which generated +20% revenue

•

•

IT Architect & Technical Team Leader; Managed up to 3 FTE

•

Sourced 100 companies. Ran 4 sell-side processes.

•

Evaluated more than 30 Blockchain platforms and provided recommendations.

•

Evaluated and validated more than 50 AI and Blockchain ideas and use cases.
RIGHT
Types of artificial intelligence skills to add in your resume:
Applied mathematics: probability and statistics
Programming languages: C++, Java, Python, R
Unix toolset skills
Robotics
Computer vision
Machine learning: algorithms and libraries
Data science
Dynamic programming
Critical thinking
Creativity
Pro tip
Today's market is saturated with jobs that require artificial intelligence knowledge.
How to demonstrate artificial intelligence skills on your resume
Designed artificial intelligence solutions to provide predictive analytics and forecasting
Built reusable assets and solutions for future business problems using artificial intelligence programming
Performed data acquisition, preparation, and analysis to support Artificial Intelligence solutions
What jobs require artificial intelligence skills?
Intern
Software Engineer
Director
Director Of Engineering
Full-stack Developer & Data Scientist
Digital Health & Entrepreneurship Mentor
Director, Hosting, Applications, And Collaboration Platform
Working Student
Student Internship
Data Scientist
Artificial intelligence skills courses and certificates.
Complete guide to Artificial Intelligence, prep for Deep Reinforcement Learning with Stock Trading Applications
The Complete Guide to Mastering Artificial Intelligence using Deep Learning and Neural Networks
Complete hands-on machine learning tutorial with data science, Tensorflow, artificial intelligence, and neural networks
Enter the new era of Hybrid AI Models optimized by Deep NeuroEvolution, with a complete toolkit of ML, DL & AI models
Here are the top related skills to artificial intelligence:":
Python
Java
Sql
Big Data
R
Data Science
C
Tensorflow
Artificial intelligence popularity over time:
Courtesy of Google Trends
About this report:
Data reflects analysis made on over 1M resume profiles and examples over the last 2 years from Enhancv.com.
While those skills are most commonly met on resumes, you should only use them as inspiration and customize your resume for the given job.
Looking to build your own resume?
Enhancv is a simple tool for building eye-catching resumes that stand out and get results.
Variety of custom sections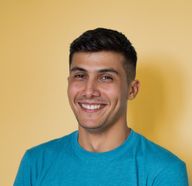 Volen Vulkov
Volen Vulkov is a resume expert and the co-founder of Enhancv. He applies his deep knowledge and experience to write about a career change, development, and how to stand out in the job application process.
Continue Reading
Check more recommended readings to get the job of your dreams.