Do you want to spend your days working toward a cause you care about deeply?
If you find fulfillment in helping others, acts of generosity, or making the world a better place, working at a non-profit may be a great fit for you. Their mission is often to build awareness about something important or to benefit members of your community
Working with nonprofits will give you the opportunity to use your skills and talents for the sake of the greater good. They're a great place to develop skills and experiences you otherwise might not.
One of the things non-profits often can't do is pay market rate for the work they need - it's part of the whole giving to the community aspect of them! (More on that later) But, you'll often find you can get in the door there with a little less experience or skill than you'd need in other professional settings.
So whether you're interested in helping people, or if you're looking for a great way to build your professional skills and experience, working with a non-profit can be an amazing option.
In this article, we:
Explain what a non-profit is
Go over the benefits of working at a non-profit (and what nobody tells you about the drawbacks!)
Reveal the 6 top tips on how to get a job at a non-profit!
If you're wondering how to get a job at a nonprofit, or are considering your job options in general, we can help. Our career counseling service will fast-track to success along your career path.
We've helped thousands of people succeed in their job search, prep for interviews, negotiate the details of their contracts, and otherwise hit their career targets. Get in touch with us If you want to do a deep dive on informational interviews, or if you're curious about other ways to better navigate your career path.
What is a non-profit?
Upload & Check Your Resume
Drop your resume here or choose a file. PDF & DOCX only. Max 2MB file size.
A nonprofit is an organization (or company) that operates to provide benefits to the public and/or furthers a cause.
The groups they benefit can be small and specific, like working to raise awareness and cure a rare disease, or for the larger good, like reducing pollution in a city, state, or nationally. The causes they work toward are usually either social or environmental, but could be for other efforts too.
In the US and Canada, non-profits get a tax-exempt status because of their commitment to provide services to the public. As a result, they operate with lower costs, but they have to direct much of their funding (and all of what would otherwise be profit, hence 'non-profit') to their causes.
Traditionally, nonprofits are funded by the government or public donors, and don't earn much of their operating budgets directly in return for their work. There are exceptions though, and a newer model, called a 'social enterprise', makes money off their services or products, but they still put that money back into their social efforts.
Benefits of Working at a Non-profit (and some drawbacks!)
Interest piqued? Have you started wondering whether working at a non-profit is for you?
Well, there are some benefits to working at one that you may not have considered. There are also a few drawbacks we hear about it, too.
Read on and judge for yourself whether non-profits offer what you'd want (or need) in your next job.
The benefits
Fulfillment

One of the main reasons people work for a non-profit is that they get to further a cause they're passionate about or think is really important. Being able to work everyday, putting your effort and skills behind a cause or community you care about offers fulfillment that's rare with regular companies.

Work-life balance

Because of their often limited funding, nonprofits often offer employees perks other than money that other companies wouldn't. It may be extra holiday time, shorter Fridays, relaxed dress codes, more flexible deadlines, or more time just to chat with people in the office.

There's no rule about this, and sometimes the perks are written in your contract while other times they're unspoken. But most of the time a non-profit is going to offer a better-work life balance in return for lower pay than you might get elsewhere.

Build your network

Working at a non-profit can help you build all kinds of valuable contacts you might not be able to otherwise. Since you both work there, your coworkers are likely to have at least that similar passion to you, so right off the bat you may build stronger ties with them.

But also, because there may be less hierarchy in a nonprofit, you might have more facetime with the higher-ups, which is great experience and could open up doors. Likewise, often executives or professionals from other organizations offer their time or services to nonprofits, and you'd get to meet them.

In short, working at a nonprofit could get you the chance to meet and work with some great connections as well, really broadening your network!

Growth opportunities

Working for nonprofit organizations can offer growth opportunities you just won't find anywhere elsewhere. Typically, again because of their lower wages, you'll find yourself getting hired for or sliding into roles that in other companies only more senior employees would get.

If you're lucky enough to be able to work at a non-profit, you can be pretty certain that you'll move up in seniority, at least until middle-management, faster than you would in private industry.

Experience

This is really closely related to the last point. If it isn't clear, being asked to do work that would usually be above your paygrade elsewhere will give you experience you wouldn't get as fast otherwise.

Think of it as fast-tracking your career. When it's time to move on, you'll still have all of those experiences on your resume, and they're just as valid coming from a nonprofit as anywhere else.
The drawbacks
Money

As I hinted at a couple of times already, working at a non-profit isn't exactly a goldmine. They often have limited funding, and more so than for-profit companies, they direct that money to their causes, which leaves them with less to pay their employees.

If you have a paid gig, that is. Some non-profits will even only have volunteers for some roles, so there may be no monetary incentive at all, which can be a huge limitation for some people.

That said, if you are in a paid role at a non-profit, you're likely to get paid anywhere from a little, to significantly less, than someone doing a similar job in a traditional for-profit company.

Workload

Because of limited funding and sometimes limited staff, your expected workload can sometimes be pretty big. You may be doing the work that would otherwise be spread across two or more roles in private industry, and you'll be expected to do it just as well (though there may be less rush).

Burnout

Depending on what the organization's focus is and your role there, you can find yourself in emotionally draining circumstances. You may be helping people without access to housing, or who are hungry, or your clients could be suffering from harassment, abuse or some other injustice.

Helping other people can be tiring, and when you have to do it daily as part of your

job, it can be exhausting.
"How to get a job at a nonprofit: 6 pro tips"
There's no one right way to get a job at a non-profit.
Some people find themselves at non-profits after stepping back from other highly successful careers in private industry. Other people start working at non-profits as the first 'real' job they've ever had.
If it's your goal to get into a nonprofit, though, there are a few things you can do no matter where you are in your career that will help open the door to that opportunity. Here's the best-kept-secret tips you need to know to get a job in a nonprofit.
1: Volunteer
Your first and best, but probably not your last step, will be to volunteer. You should start doing this early, and can direct it anywhere as a first step.
Because they often have limited funds, many nonprofits need people who can give of their time and resources to further the cause. So even if there isn't a paid position at the organization you want to work at, you can get to them and show them what you offer by volunteering with them.
It will be much easier to get a paid position for a company you've already proved yourself willing to do a great job for free when the time comes! And volunteering is a great low-risk way to see whether the organization is a good fit for you and your goals.
Even if you can't find a position with the exact company you want to work with, volunteer somewhere. No matter where you volunteer, it's going to look great to them on your resume or in the cover letter you (definitely should) send them when you do apply.
Another great option is to stay in the general or a related type of organization. But when it comes down to it, all volunteering experience is going to help.
Remember again, a non-profit is hiring the right people, not necessarily just the right skills. And for their business model, the right person is someone who's interested in giving back, even when it's not exactly what they're interested in or want to do.
Because volunteering is such a key part of getting work at a nonprofit, be sure you highlight it on your resume. Check out Enhancv's top volunteer resume examples to see examples of great resumes that use volunteer experience effectively to get some ideas for yours.
2: Follow your heart, not your wallet
Before you start applying to jobs at a nonprofit, identify where you want to direct your energy. Make sure you know what you're passionate about, what drives you to do certain kinds of work, and what you'd like to achieve.
Like we said, money is not going to be something you can rely on to motivate you at a non-profit. So do your homework in advance to find the things that WILL, and look for work that offers them.
When it comes time to interview at a nonprofit, the best candidate will be the person who's there for the right reasons. Because they operate differently from other workplaces and have unique stresses, the most compelling candidates are people who are passionate about the cause or mission, not necessarily the ones with the most experience.
But don't misunderstand, it's not that just anyone off the street can get work with a nonprofit if they're excited about the cause. You'll still want to work on getting the right credentials, experience, and connections to make it all come together!
3. Do your homework
Stay current on the issues and trends impacting the cause you're interested in, and make yourself aware of the different organizations in your area looking at it. This legwork will pay dividends once you're tailoring your cover letters for specific nonprofit jobs and during the interview process.
4. Network
I don't think we can say this enough, non-profits operate on a different model than private industry companies. They hire the people that will be the best fit based on their personal characteristics mostly, not on their experience.
So if you know someone personally or that's a friend-of-a-friend, and they'll recommend you or write a reference letter for a job they know is available, ask them to. You're going to have a way better chance of getting that job than anyone applying for it off the street will because you'll be the right kind of person for it - easy as that.
Exercise all your options with this, every connection you can make may help. Think back about people you've worked with, but also people you met through school, and for sure scan your social media contacts to see who's involved in any way with the cause or organization you're interested in.
5. Your education
There are so many opportunities at nonprofits that it's impossible to say exactly what to go to school for. But we CAN say they'll be impressed by many of the same educational achievements that for-profit employers would for similar positions.
If you're looking to step into a specialized or technical role with a non-profit, it's important that you show them you have the necessary certifications or credentials. A college degree is going to be necessary for many positions, while experience may be another requirement.
I know we just did finish saying that nonprofits hire for the person, but here's the thing: That person also needs to be able to do the job.
Getting in at the bottom rung of a nonprofit may just require heart, and sure you can work your way into higher responsibilities more easily at a nonprofit, but some roles simply will require formal education or accreditation.
Having said that, remember that nonprofits are also often going to lean on their workers to do work outside what they'd traditionally be asked to do at other jobs (that funding thing again). So learning broadly and outside the specific role you have is also going to be seen as a benefit, since it shows you're versatile and could be a great asset to the team.
6. Look for internships
This is a great option for anyone in school or who just finished. An internship is usually a position students apply for as part of their program or may be offered altogether separately by the organization.
Internships are often temporary (to start), and may be paid or unpaid, opportunities for both the organization and the worker they hire to get familiar with one another. The nonprofit gets free or low-paid work, and most importantly, you get a valuable learning experience that's convenient with your school schedule.
Oftentimes, if you do well, internships lead to a job, almost like an extended working interview. So finding one in the area you want to work or with the specific nonprofit you'd like could be a huge win for your career goals.
But just like with volunteering, even if it doesn't work out with that non-profit, internships can look great on your resume. They're evidence you've done some of the technical work, but also show you've likely built a lot of the soft skills real work experience helps develop.
Finding work with a non-profit can be a personally rewarding experience, and it can offer huge professional and career benefits. Those benefits may come at the cost of some earnings, and nonprofits can be mentally and emotionally taxing, but the payoff is huge.
If you think a nonprofit may be for you, don't wait to start putting our tips into practice. But if you're ready to start sending out resumes, or already have an interview at one, check out our other guides to get you ready for success.
We've also helped 1000+ people just like you find success in the hiring process through our career counseling service. Whether you need help on the job search stage, prepping for interviews, or while you're trying to negotiate the details of the job or compensation, we've got experts that are ready to give you advice and help you strategize your next move.
Takeaways
Nonprofits are organizations that focus on helping their community or that bring awareness to a cause.
They operate a bit differently from standard companies or organizations because of their non-profit focus - think 'from the heart' more than 'bells and whistles'.
You can volunteer at a non-profit to start, or look for paid work right off the bat.
Your personal interest and passions will play a huge part in whether you succeed at a non-profit, so do some initial groundwork to determine what you really want.
Non-profits offer amazing personal satisfaction and the potential for great professional advancement.
They also often have lower than market rate wages, and the nature of their focus can lead to burnout.
Looking at your network, broadening your education, and taking advantage of internships are great ways to maximize your chances of getting work at a nonprofit.
Make your move!
Your resume is an extension of yourself.
Make one that's truly you.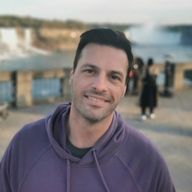 Kevin Roy
After a successful career in the corporate and non-profit worlds hunting for and hiring great candidates for my and others' teams, I spend my time writing on the subjects I love and know most about.