How to identify, attract and keep talent via resumes.
Last week, serial entrepreneur and marketing wiz Seth Godin announced on his blog that he is looking for talent.
In particular, Seth is seeking people who are skilled, passionate and open to making change happen. The reason why he is embarking on this journey is simple: he wants to maintain a file of talented individuals, suited for the execution of the many projects Seth's involved in.
Yet, the way he is searching for talent has some room for improvement. This article will explain why the strategy Seth has employed to unearth human capital can be enhanced.
But first, a bit about who Seth Godin is. For those who aren't quite sure. Seth helped invent commercial e-mail (that's not spam) as we know it today. That's right. For every time your favorite newsletter finds its way to your inbox you have Seth to thank. In addition, he pretty much invented educational computer games for children. And he published 18 best-selling books. And founded Yoyodyne. And Squidoo. Impressed? So are we.
Seth knows the nooks and crannies of digital marketing. He crafts each one of his blog posts as if it were his last. He also runs the world's most selective MBA program – the altMBA. The guy could use an extra pair of hands, okay?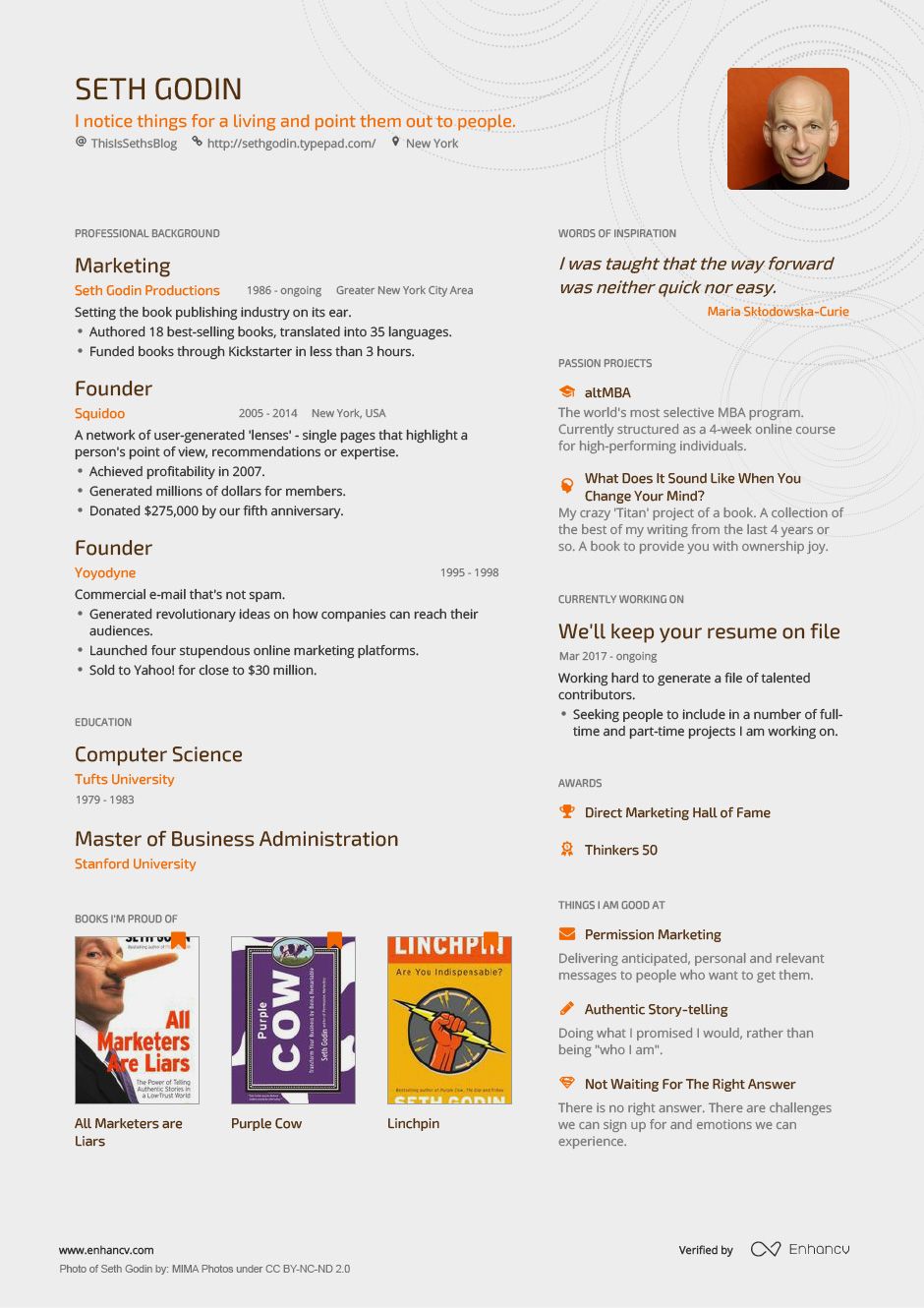 We Enhancers couldn't agree more with Seth's idea for a treasure hunt. Even when they are not actively hiring, smart companies have to maintain a file of talented potential employees/contributors. Yet, what is the clever way to do this? Is there an optimal way to spot talent? To get to know the candidate as a professional and an individual?
These were the questions that were running through the minds of Enhancv founders Volen, Georgi and Dimitar some three years ago. Helping people showcase their life's work is Enhancv's mission. Finding clever and efficient ways to do it is the company's present.
Yet, Seth appears to have missed the Enhancv revolution. In 2009, he wrote a blog entry titled 'Why bother having a resume?'. In it, Seth argues that remarkable people should refrain from having resumes at all. Well, Seth. We beg to differ.
We know that most resumes are boring and ineffective. That they only get 6 seconds of the reader's attention and often take the form of a dull, 2-page list of job responsibilities. This is why we exist – to breathe life into resumes. We add the extra dose of sparkle and magic dust. How you may ask?
First, Enhancv resumes are crafted to showcase the tangible summary of your work. Start with a verb, measure your accomplishments numerically, detail the skills you acquired on the job, provide a baseline for the measurement of your personal growth. These are just some of the recommendations provided by the automated Enhancv resume builder. No way to get it wrong.
Second, Enhancv stimulates you to provide a prognosis of what you will do for your future employer, rather than a mere account of what you have done for your previous one.
Third, having an online platform where you can store your resumes enables you to make each one contextual, concise and targeted. We discourage the spray and pray technique.
Fourth and most important, Enhancv enables you to design an authentic personal brand. We trigger introspection. When you sit down to write your resume, you don't usually think of the books, which have influenced your thinking; the strengths and talents, which make you a capable professional; or how a pie-chart of one day in your life would look like. The Enhancv resume nudges you to ask yourself the self-examining questions that make a good resume great.
The traditional resume is dead, people. Long live the Enhancv kind. So here's a quest for you, cherished reader. Help us convince Seth of the value behind meaningful, well-thought over resumes. Send him your Enhancv creation, showing you are neither average nor destined to wither in a corporate behemoth. In the meantime, you can draw some inspiration from the one we created on Seth's behalf. Cheeky us.
–
Looking for more inspiration? Check out our resume examples section that got people hired at their dream jobs.
---
Photo of Seth Godin by: MIMA Photos under CC BY-NC-ND 2.0
Make your move!
Your resume is an extension of yourself.
Make one that's truly you.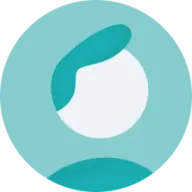 Valentina Milanova
An overachiever by day, sleepwalker by night. I like to take the best of both… scratch that… all worlds. Sights permanently set in the future. Creative writing keeps me sane.