Willingness to Learn Skills
Willingness to Learn Skills and How to Describe them on Your Resume?
Here are the top ways to show your Willingness to Learn skills on your resume. Find out relevant Willingness to Learn keywords and phrases and build your resume today.
Is your resume ATS-friendly?
Drop your resume here or upload a file to find out if the skills in your resume are readable by an ATS.
What is willingness to learn?
Willingness to learn is essential to behavior that helps you to be successful in your personal and professional life. It means that you are open or seeking out new experiences, and able to learn new skills and information that can improve your performance in life.
Being open to continuous learning shows adaptability to the ever-changing world and environment. It also helps you to continue to develop vital skills and abilities like communication, emotional intelligence, organization, and strategy thinking.
In your professional life, being willing to learn is required to continue your career progression. It is important to continually develop your skills and upgrade your knowledge about the industry you are working in or be up-to-date with the latest trends. Being open to learning new ways of work, procedures, or tools in your workplace can help you to do your job better.
Why willingness to learn is wanted by recruiters on your resume?"?
Employers look for people who can demonstrate a willingness to learn. The workplace is not a constant environment, and each company has its procedures and style of work, that's why new employees have to be open to learning a new way of working. Being open to learning helps you take on a job quickly.
Being willing to develop your skills can help you get extra responsibilities in the workplace and become a valuable employee.
Employers want to attract skilled professionals, but when job candidates demonstrate that they are open to learning and adapting, they become a better investment for the company.
Demonstrating on your resume that you're eager and quick to pick up new skills and techniques will help you when it comes to hiring or getting a promotion.
There are many ways to highlight your willingness to learn on your resume. You can provide examples of how you are a self-learner, highlight your dedication to growth, or how you are embracing emerging technologies.
What skills, activities and accomplishments help you highlight your willingness to learn?
Saying that you are willing to learn on a resume is not enough. There are some skills and qualities that you should have to convince the recruiters that you are open to learning new skills. Here is a list of those skills:
Self-management is the knowledge of what to do and how to act in different situations. It also means that you understand your responsibility in all aspects of your work and know what to do to achieve your task successfully. This skill hints that you can find the need resources or learn more to fulfill your responsibility.
Adaptability is a skill that suggests that you can adapt to the way other people work and cope with differences in conditions or environment. To do that, you have to be able to learn and improve yourself regularly.
Inquisitiveness is intellectual curiosity. It is to be curious to learn the explanations for different things about your work or personal life.
Receiving feedback is part of the communication skillset, but is an essential ability to demonstrate that you are willing to learn and improve your work. It means being receptive to new ideas and different opinions.
How to demonstrate willingness to learn on your resume?
Highlight on your resume specific results and improves over time.
Mention and give examples of your willingness to learn in each section of your resume.
Give an example of skills that are outside the obvious in your industry.
In addition to demonstrating a willingness to learn, list recent courses and certificates.
Example 1: Demonstrate willingness to learn in the experience section
Increased the company affiliate revenue by 350% in two years. Consistently achieved revenue goals every year, by implementing new strategies, following the latest trends, and learning the best practices

Enhanced alignment with brand strategy by leading the redesign of the company shopping portal. Learned essential principles in UX design

Boosted conversion by 18% by developing new content strategy

Created content for the company webpage pages based on qualitative and quantitative feedback
RIGHT
This Marketing Manager demonstrates their willingness to learn by giving examples of how they improve their work by learning new skills and information.
Employers want to hire people who are up-to-date on the state of the industry and will continue to self-educate as their career progresses.
This example shows how you can demonstrate your abilities by giving a concrete example of your achievements when applying the improved skill you learn on the job.
Example 2: Demonstrate willingness to learn in the resume summary section
What's the one thing that makes you the best candidate for this job?
RIGHT
You can use a direct approach by stating your willingness to learn in the resume summary. This strongly applies when your expertise is in an area that you must keep up with the latest technologies, industry trends and innovations.
The example provides key qualities of a person who is open and adaptable to their work environment. They stated in the begging that they are self-motivated, which shows their incentive and dedication to do their job.
They are forthcoming about their willingness to learn, which is a good strategy if you are just entering the workforce, or you have little experience.
Example 3: Show your willingness to learn in your achievements sections
Created successful promotional materials for gallery advertising using DIY design platforms, with results that saved 20% of the marketing budget.
Researched the local schools' art curriculum to organize every year student art contest involving 6 area schools, grades K - 12, held in the gallery. Increased the participants in the art contest by 35%.
Researched incoming artists for each exhibition to create art awareness and networking sessions and organized events for students and the local community. This results in a 40% increased attendance to the gallery exhibitions.
RIGHT
Use the achievement section of your resume to provide examples that prove your ability to learn something new and apply it to make improvements or do your job beyond expected.
The provided example of the achievement section gives you a perspective on how to demonstrate your willingness to learn without actually saying it.
They use action verbs that showcase their willingness to learn a new skill to reduce the company's expenses or get more information about the topic they worked on to do their job efficiently and successfully.
These examples proved that they are willing to learn, and can engage with tasks outside their educational background.
Example 4: Demonstrate the skill through other sections of your resume
You can demonstrate your willingness to learn in other sections of your resume like volunteer work, certification, and education.
When you list certifications or other credentials on your resume, it shows that you were willing to learn the necessary skills to gain them and want to keep up with the latest trend in your industry.
Willingness to learn: key takeaways for your resume
A willingness to learn is a soft skill that is valuable in almost every field of employment.
Being willing to develop your skills can help you become a valuable employee.
Demonstrate on your resume some other skills that represent a willingness to learn.
Include on your resume relevant certificates, education degrees, and achievements.
Show results of learning new skills to demonstrate your willingness without using the words "willing to learn."
About this report:
Data reflects analysis made on over 1M resume profiles and examples over the last 2 years from Enhancv.com.
While those skills are most commonly met on resumes, you should only use them as inspiration and customize your resume for the given job.
Looking to build your own resume?
Enhancv is a simple tool for building eye-catching resumes that stand out and get results.
Variety of custom sections
TRY FREE FOR 7 DAYS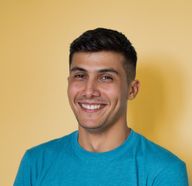 Volen Vulkov
Volen Vulkov is a resume expert and the co-founder of Enhancv. He applies his deep knowledge and experience to write about a career change, development, and how to stand out in the job application process.
Continue Reading
Check more recommended readings to get the job of your dreams.