Evaluation Skill: 2023 Best Practices for Including this Soft Skill on Your Resume
Here are the top ways to show your Evaluation skills on your resume. Find out relevant Evaluation keywords and phrases and build your resume today.
Is your resume ATS-friendly?
Drop your resume here or upload a file to find out if the skills in your resume are readable by an ATS.
Who would have ever thought that good thinking could be crucial to landing the job of your dreams…
But guess what, hinting at your evaluation skills could be your golden ticket.
Here's why.
Evaluation is a set of critical, soft skills with which you:
assess the credibility of spoken and written words
evaluate the quality of arguments and reasoning
systematically approach value based on standards
exercise good judgment
Put it simply, people trust your decisions as they are taken based on rational reasoning and facts than on the spur of the moment or your emotions.
Highlighting this soft skill on your resume can be tricky - you can't just write "evaluation skills" as this doesn't tell recruiters anything.
You should foreshadow this skill by explaining instances you've used your evaluation skills (e.g. when planning projects).
And for those wondering why evaluation skills matter to recruiters:
Why is evaluation important on your resume
Evaluation skills can be a real game-changer for any industry or business. Using this soft skill set, employees could influence all elements of the decision-making process.
They are apt at appraising whether the organization's goals, projects, and tasks are achievable. Thus, determining how valuable certain actions are in coherence with the overall business strategy.
Employees with evaluation skills keep the wheels turning by taking those few moments to reflect and discover opportunities for change.
All of these actions result in their influence on the future of the business.
That's why recruiters are always on the lookout for candidates who can portray strong evaluation skills on their resumes.
What skills, activities, and accomplishments help you highlight your evaluation skills
Consider including the following skills and activities on your resume to enhance the visibility of your evaluation skill set:
Project Planning - think about those initial project design phases, where everyone is floating about their ideas. Within your resume, focus on the frameworks you've used to verify their adequacy and the strategy you've implemented.
Team Assessments - working in senior management, you'd probably be tasked with evaluating your team's performance. Demonstrate how you've done so and the criteria you set out for their success.
Workload Prioritization and Organization - your resume is an excellent opportunity to show how you handle your day-to-day responsibilities. Listing the systems you use and how they help you be more effective (and productive) will surely highlight your analytical mindset.
Critical Thinking and Problem-Solving - it's an obvious one, but showcasing your strategic, step-by-step approach to resolving an issue is always a winner. Remember to not only list your thought process and the task, but also your achievements.
Research and Analysis - when doing any type of research, you'd constantly have to question and evaluate the credibility of your sources. Make sure you include any academic work you've done in the past if it is significant for the role you're trying to land.
How to demonstrate evaluation on your resume:
Think about any relevant frameworks and standards you use to assess your tasks and ideas;
If you've been in the position to resolve a conflict or problem, list the steps you undertook and relevant achievements;
Don't just write that you "have excellent evaluation skills", but consider how they help you become a more valuable asset to any company;
Read up the job description and link your evaluation skills to any required, relevant tasks;
Highlight portfolio experience linked with project management, people management, research, and consultancy.
Example 1: Demonstrate evaluation in the experience section
Talent Acquisition Specialist
•

Assessed daily 100+ candidate resumes to fill relevant positions in cloud and cybersecurity

•

Created 20+ candidate assessments to realize their potential and suitability for open roles

•

Installed multiple prioritization frameworks to assist decision-making, including Value vs. Complexity Quadrant, ICE Method, and Opportunity Scoring, improving annual revenue by 25%

•

Discovered the need for daily huddles: organized and led them for 40+ team members to improve productivity by 30%
RIGHT
The above candidate demonstrates their evaluation skills by focusing on the assessment aspect of their roles by highlighting the number of resumes and the instrument they've created.
As well, they've listed relevant analysis frameworks that have an impact on the business entity.
The final skill shows that they have evaluated the need for enhancing the team culture with daily meetings to improve team effectiveness.
Example 2: Demonstrate evaluation in the resume summary section
Fintech Senior Manager with 12+ years of experience in building effective teams by assessing and setting out achievable growth goals. Analyzed how each individual member could be more effective and provided them with the tools to increase business profits by 36% annually. Achieving 20+ sustainable solutions/ month in the ever-changing fintech environment by applying critical thinking and analysis. Sudoku enthusiast.
RIGHT
Don't think of your resume summary as an endless list of things you do, but as a space to highlight what's important in your experience and your achievements.
In the above example, the candidate has focused on bringing to light his evaluation skills by building teams, achieving growth, and applying critical thinking for success.
Oh, yeah, they are also a Sudoku enthusiast - a puzzle that always requires patience and decision-making-based assessment.
Example 3: Show your evaluation in your achievements sections
Increase profit margin by 65%
Used the BCG Matrix to analyze current products and services and discover most profitable ones, which became the 2022 focus
25% boost in team productivity
Assessed the team needs and discovered a high demand for CRM. Created an Asana board and trained all staff members on how to use it - this helped increase their productivity.
Created a B2B Podcast with 10K+ following
Evaluated that there's a lack in specialized B2B podcasts within manufacturing. Created the podcast to cover that need and provide experts with useful insights.
RIGHT
Your achievements section could be used to further portray your evaluation skills. Use this to highlight how you've impacted organizations with critical thinking.
Example 4: Demonstrate the skill through other sections of your resume
Other parts of your resume could also be relevant to listing your evaluation skills; take for example the following sections:
Education - relevant academic research could be crucial in highlighting your evaluation skills.
Hobbies - so this may not be as important, but if you do puzzles (or the likes) in your free time, this goes to show that you use evaluation even outside of work.
Certifications- if you've gained recognition in using any relevant evaluation frameworks, make sure you list those.
Evaluation skills: Key takeaways for your resume
Including evaluation skills on your resume requires a smart approach. You should demonstrate how you've used evaluation skills and the results you've attained.
Conflict and problem resolution with critical thinking are a great way to highlight your resume evaluation skills.
Your adaptability in using frameworks and standards certainly would play an important role in showcasing your "good judgment" abilities
If you've conducted research - whether academic or business - you can use a relevant section of your resume to further describe your expertise
Various resume sections are suitable for your evaluation soft skills
About this report:
Data reflects analysis made on over 1M resume profiles and examples over the last 2 years from Enhancv.com.
While those skills are most commonly met on resumes, you should only use them as inspiration and customize your resume for the given job.
Looking to build your own resume?
Enhancv is a simple tool for building eye-catching resumes that stand out and get results.
Variety of custom sections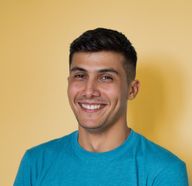 Volen Vulkov
Volen Vulkov is a resume expert and the co-founder of Enhancv. He applies his deep knowledge and experience to write about a career change, development, and how to stand out in the job application process.
Continue Reading
Check more recommended readings to get the job of your dreams.