Data Collection Skills: Example Usage on Resumes, Skill Set & Top Keywords in 2023
Here are the top ways to show your data collection skills on your resume. Find out relevant data collection keywords and phrases and build your resume today.
Is your resume ATS-friendly?
Drop your resume here or upload a file to find out if the skills in your resume are readable by an ATS.
Got some data collection skills that will prove to be an asset to your next lucky employer? Your resume needs to sell your case properly, for you. If you need help with that, this guide is for you.
So how do you bring the best of what you can do on paper so that a recruiter pays attention to you?
Data collection skills list and examples for your resume.
Sterling Research Group was acquired by Phoenix Marketing International in March of 2016.

Exceeded 2017 and 2018 targets with 40% YoY growth as highest performing business unit in region.

Awarded most valuable player award in 2016 for highest performance in life sciences global business.

Facilitated student placement efforts for graduates, maintaining hire rate of 90% within 6 months.

Prepared a toolkit for ICT for SDG for presentation in the respective session during the UN General Assembly, 2018

Conceptualised, raised fund and implemented a global program on ICT for Agriculture by name Direct2Farm
RIGHT
data collection fundamental skill set:
Data Sorting
Data Cleaning
Survey Administration
Presentation Deliveries and Reporting
REDCAP Tracking System
Statistical Models
Statistical Work
Pro tip
Got some data collection skills that will prove to be an asset to your next lucky employer? Your resume needs to sell your case properly, for you. If you need help with that, this guide is for you.
Power phrases for your data collection skills on resume
Conceptualized a toolkit for presentation at a TED conference
Led and trained a team of 10+ Data Collectors to deliver 52% YOY growth from 2018-2019
Established data collection standards to ensure integrity of collected information and meet compliance regulations
What jobs require data collection skills?
Technologist Engineer
Project Manager
Enumerator
Research Assistant
Software Engineer
Trustee, Treasurer And Bookkeeper
Fund Operations Administrator
Senior Analyst
Intergovernmental Support And Liaison Officer
Data Clerk
data collection skills courses and certificates:
MDM, SQL Server, Data Modeling, Data Integration, Data Quality, Data Management, Business Intelligence, Data Architect
Beginners python data analytics : Data science introduction : Learn data science : Python data analysis methods tutorial
Data Science by IITian -Data Science+R Programming ,Data analysis, Data Visualization, Data Science: Data Pre-processing
Learn the basics of Data Cleaning, Data Engineering, Data Visualization, Data Exploration and Data Modelling.
Here are the top related skills to data collection:
Research
Excel
Data Analysis
Responsible
Management
Managing
Python
Communication
Leadership
Monitoring
For a deeper look into what's the best resume format for you based on experience, check out our guides:
About this report:
Data reflects analysis made on over 1M resume profiles and examples over the last 2 years from Enhancv.com.
While those skills are most commonly met on resumes, you should only use them as inspiration and customize your resume for the given job.
Looking to build your own resume?
Enhancv is a simple tool for building eye-catching resumes that stand out and get results.
Variety of custom sections
TRY FREE FOR 7 DAYS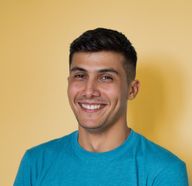 Volen Vulkov
Volen Vulkov is a resume expert and the co-founder of Enhancv. He applies his deep knowledge and experience to write about a career change, development, and how to stand out in the job application process.
Continue Reading
Check more recommended readings to get the job of your dreams.