Ccna Skills: Example Usage on Resumes, Skill Set & Top Keywords in 2023
Here are the top ways to show your ccna skills on your resume. Find out relevant ccna keywords and phrases and build your resume today.
Is your resume ATS-friendly?
Drop your resume here or upload a file to find out if the skills in your resume are readable by an ATS.
Does the job application require CCNA skills?
Recruiters want to pick the best candidate for this job. And the only way to be that candidate is by showing how you're the best throughout your resume. That's how you'll get hired.
Here's our list of the most important CCNA skills to add to your resume:
I didn't include "CCNA" within phrases for the job duties because CCNA is a certification and not a software or skill.
See examples of how CCNA is used in resumes.
•

Managed the Physical Security Network Installation for Greenfield sites in both Sydney (2014) & Melbourne (2015)

•

Integrated over 600 customers EDI system with IPEC, generating more than 40 % of revenue.

•

Provided desktop and infrastructure support with a team of 4 via HP Service Manager.

•

Provided Level 3 support for Microsoft Virtualization

•

Trained Level 2 colleagues

•

Provided Level 2 support for Windows and Level 3 on-call for networks

•

Successfully managed partnership relationship with mobile vision L3. Resulting in joint sales business opportunities
RIGHT
Types of CCNA skills to add in your resume:
Network engineering
Routing protocols: EIGRP, OSPF, BGP
Operational support
SAN networking knowledge
Unified Communication
OSI model
Multicasting knowledge: IPv4 and IPv6
Cisco ASA Firewalls
Virtual networking
Pro Tip
Does the job application require CCNA skills?
How do I list CCNA skills on my resume
Maintained networking equipment and systems including routers and switches to ensure proper performance
Developed and implemented solutions for clients by maintaining quality customer service
Maintained CCNA technical knowledge by attending educational workshops and attaining new product certifications.
What jobs require CCNA skills?
Web Developer
Network Administrator
System Engineer
Intern
Technical Support
Network Engineer
Technical Expert In T-mobile
Analista De Productos Y Servicios
Internee
Software Engineer
CCNA skills courses and certificates:
Join The 90,000+ Students Who Are Learning Real-World Skills AND Earning Their CCNA!
The top rated CCNA course online with all your questions answered. Full labs and 200-301 exam updates included.
Learn about networking and start your journey to CCNA
The complete course to help you prepare and pass Cisco's newest CCNA & CCENT exams in 2019
Here are the top related skills to CCNA:
Python
Java
Php
Sql
Ccnp
C#
Html
Mysql
Networking
C
Windows
About this report:
Data reflects analysis made on over 1M resume profiles and examples over the last 2 years from Enhancv.com.
While those skills are most commonly met on resumes, you should only use them as inspiration and customize your resume for the given job.
Looking to build your own resume?
Enhancv is a simple tool for building eye-catching resumes that stand out and get results.
Variety of custom sections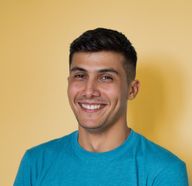 Volen Vulkov
Volen Vulkov is a resume expert and the co-founder of Enhancv. He applies his deep knowledge and experience to write about a career change, development, and how to stand out in the job application process.
Continue Reading
Check more recommended readings to get the job of your dreams.