Dealing with Objection Skills
How to Say You Have the Skills to Handle Objection on Your Resume?
Here are the top ways to show your Dealing with Objection skills on your resume. Find out relevant Dealing with Objection keywords and phrases and build your resume today.
Is your resume ATS-friendly?
Drop your resume here or upload a file to find out if the skills in your resume are readable by an ATS.
It is almost inevitable not to face objections in the workplace at some point. An objection can be simply defined as a reason for disagreement, disapproval or opposition. In an environment made up of many personalities, work ethics, and attitudes, it's bound to happen.
Effective objection handling techniques can help you be a successful employee, no matter the industry you are working in. Having a process for dealing with differences in opinions and objections is a desirable personal quality in a candidate.
Objection and conflicts in a workplace may occur for many reasons, some of which are poor communication, clashes in personality, or unrealistic needs and expectations.
It's also essential that you can make a clear differentiation in the workplace between rejection and objections. While rejections are excuses, objections are authentic.
Why dеaling with objection is wanted by recruiters on your resume?
Recruiters want to see on your resume that you have the needed skills to deal effectively with objections. Even if it's not specifically mentioned in the job description, if you read carefully, you can recognize some related abilities for successfully handling objections.
Dialing with objection is especially important if you are applying for a position in a sales industry, where objection is a natural part of selling.
Handling objections is a natural, frustrating fact of working life. Carrying out the process involves certain skills that employers want their employees to have a grip on.
These include having situational awareness, accruing background information, leading with empathy, and asking thoughtful, open-ended questions.
Demonstrating these abilities on your resume means that you have the skillset needed to handle a different kind of objection. No matter if you are working in the sales sector or any other.
What skills, activities, and accomplishments help you highlight your ability to deal with an objection?"?
Objection handling skills are a vital part of any workplace environment. Let's dive into the top related skills for dealing with objection:
Problem-solving skills require quickly identifying the underlying issue and implementing a solution. Dealing with objections may be seen as a problem that needs to be solved. The employee dealing with an objection should be asking what has caused the objection in the first place.
Creative thinking is the ability to bring new perspectives and approaches to a problem/objection. Having this ability is very beneficial in the case of dealing with objections.
Negotiating skills are qualities that allow two or more sides to reach a common ground. Having this skill means that you can influence others and define why your proposed solution is beneficial to all parties.
Conflict resolution is a beneficial skill. Individuals who are able to resolve conflicts are often excellent mediators, rational, and able to manage difficult personalities from a place of empathy.
Interpersonal skills are the foundation for success in the workplace and life. People with strong interpersonal skills tend to be able to work well with others and communicate effectively
Emotional intelligence is the ability to recognize, manage, and understand emotions. Emotionally intelligent individuals can handle it more easily with objection and don't allow it to bring them down.
Active listening requires you to listen attentively to a speaker and respond on what's being said. Active listening skills are also crucial for understanding an objection.
How to demonstrate dealing with objection on your resume?
Demonstrate the needed skills to deal with the objection.
Give examples of problem-solving in a workplace.
Showcase that you have negotiating skills, and you are a good communicator.
In your experience and achievements section, emphasize your experience with sales, managing clients, or experience in customer service.
Example 1: Demonstrate dealing with objection in the experience section
•

Negotiated major contract agreement with an electronic component manufacturer, driving an annual cost savings of $92,000

•

Achieved a 99% order fill rate while reducing the order rejection rate from 7% to below 1% in six months

•

Discover solutions to convert more approvals into sales

•

Performed vital analysis across multiple departments and data resources to drive more profitable business decisions.
RIGHT
The experience section is the best place on your resume to demonstrate how you successfully apply your skills related to dealing with objections.
The action verbs used by this Sales Analyst clearly demonstrate that they have negotiating skills that helped them to succeed in their job.
From the provided example, it is clear that they are not only capable to handle objections, but they can convert objections into sales. They showcase their problem-solving and abilities to communicate effectively with different teams in the company.
Example 2: Demonstrate dealing with objection in the resume summary section
Highly energetic Sales Representative who consistently exceeds revenue goals. Exceptional interpersonal communication, negotiating, and problem-solving skills. Diligently follows up with all leads to drive new business. Expertise in working in an environment made up of different personalities. Determinate to achieve the selling goals.
RIGHT
To demonstrate your abilities in how you deal with objections on your resume summary statement, you need to be confident and list some competence related to the skill.
This job candidate is showcasing determination and confidence in pursuing their sales goals. It means that they will not let an objection stand in their way of succeeding.
Example 3: Show your dealing with objection in your achievements' section
Recognized as top first-year sales representative in branch and ranked among top 10 nationwide.
Successfully developed strategy to drive business growth in 2013 throughout territory. Increased client base by 20% and turned negative sales trend to a positive 15% growth through 2014.
Achieved 1st place in a contest for the most conversion of competitor's scripts.
RIGHT
To better convince the hiring managers that you can successfully deal with objections, consider adding an achieving section on your resume.
There is no better way to demonstrate how you are dealing with objections than giving successful examples of how you can turn around an objection into a selling point.
With these examples they exhibit confidence, determination and excellent communication and interpersonal skills.
Dealing with objection skills: key takeaways for your resume
Objections are an inevitable part of the workplace.
Demonstrate effective objection handling techniques on your resume.
List on your resume the skills needed to deal with the objection.
Recruiters are looking for candidates who demonstrate the needed skills to deal effectively with objections on their resumes.
Showcase on your resume your positive experience in a situation where objections may occur.
About this report:
Data reflects analysis made on over 1M resume profiles and examples over the last 2 years from Enhancv.com.
While those skills are most commonly met on resumes, you should only use them as inspiration and customize your resume for the given job.
Looking to build your own resume?
Enhancv is a simple tool for building eye-catching resumes that stand out and get results.
Variety of custom sections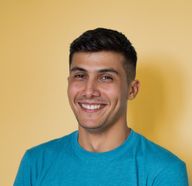 Volen Vulkov
Volen Vulkov is a resume expert and the co-founder of Enhancv. He applies his deep knowledge and experience to write about a career change, development, and how to stand out in the job application process.
Continue Reading
Check more recommended readings to get the job of your dreams.