Resilience Skills and How to Describe them on Your Resume?
Here are the top ways to show your Resilience skills on your resume. Find out relevant Resilience keywords and phrases and build your resume today.
Is your resume ATS-friendly?
Drop your resume here or upload a file to find out if the skills in your resume are readable by an ATS.
What is resilience?
The workplace can be challenging and overwhelming with the always-changing business and economic environment. Those kinds of situations can cause stress and other issues with workplace pressure. Being stressed at work is often natural, but being highly stressed and unable to cope with it can be extremely difficult.
Resilience is the ability to bounce back and recover quickly from difficult situations or crises at the workplace. Being resilient empowers you to accept and adapt and move forward.
In the workplace, resilience is the ability to respond to pressure, deal with adversity, and overcome challenges. It is a skill that can be learned and improved over time. Throughout your professional life, you probably encounter many situations causing you stress, anxiety, and difficulties.
You have strong emotional resilience If you can get through these situations and keep yourself afloat. And this is a positive quality in the workplace.
Why resilience is important on your resume
Nowadays, the business environment is increasingly complex, which is why organizations need employees who are adaptable and resilient.
Employers value resilient individuals because they can prioritize strategically and strive towards the long-term vision. Hiring managers are looking for employees who can deal with uncertainty.
Employees who are unable to deal with uncertainty and confusion in the workplace can be paralyzed by the situation and cause themselves stress and anxiety. This could lead to the inability to perform duties and worsen the situation, furthermore.
Demonstrating resilience does not mean that you don't experience stress, it means that you can embrace change and adjust your actions according to the situation.
What skills, activities and accomplishments help you highlight your resilience?
To show resilience on your resume, you can demonstrate those skills:
Adaptability is a person's ability to adjust to changes in their environment. Demonstrate on your resume how you can respond quickly to change. Adaptability is a crucial skill when you are resilient.
Communication and teamwork are also essential to being resilient. Demonstrate communication skills such as listening and asking questions. Understanding the situation can help you to adapt and recover efficiently.
Problem-solving is another skill that proves that you can bounce back after a crisis. Having problem-solving skills demonstrates that you can find solutions to problems, stay calm in challenging moments, and provide creative solutions can naturally complement resilience.
Self-awareness is a prerequisite for choice and control. It gives you the power to influence outcomes. Self-confidence can be useful in many professional situations. Demonstrate your ability to understand different situations from multiple perspectives.
How to demonstrate resilience on your resume?
Give examples of how your role changed and grew over time.
List the new hard skills learned to adjust to a challenging workload or work environment.
Mention taking on extra responsibilities to support the company in challenging times.
Demonstrate resilience through other skills.
Example 1: Demonstrate resilience in the experience section
•

Adapted my teaching methods and instructional materials for one week to meet the challenges of remote education

•

Successfully managed and taught students in online classroom sizes of 25+ using remote, online communication technologies

•

Adopted multiple new teaching styles and effective online classroom management techniques

•

Transformed more than 50 teaching materials into videos and PowerPoint presentations to give students interactive exercises to prepare for tests and quizzes
RIGHT
The experience section is a great place to provide concrete examples of your resilience. Provided examples show how a Middle School Teacher adapted her teaching routine during the online education period caused by the Pandemic.
They embrace the change by understanding it, being receptive and adaptable by implementing improvements to their work process. As part of the change, they were opened and quickly adjusted their responsibilities according to the situation.
They invest time and efforts in personal development, learning new technologies and methods to continue doing their job.
Example 2: Demonstrate resilience in the resume summary section
What's the one thing that makes you the best candidate for this job?
RIGHT
The best way to demonstrate your resilience on your resume summary is to show you possess the needed abilities to face and cope in challenging situations. In this example of resume summery, they present their capacity to adapt and respond to stress and adversity.
They can be positive, attentive, flexible, and organized even under pressure. Furthermore, they are willing to deal with demands, including constantly changing priorities or a heavy workload.
Example 3: Show your resilience in your achievements sections
During the Global Pandemic, pivoting to online was the only way for the business to survive. Learn how to develop online presence using a free website builder platform to create an online store for the company products. On the first month, generated 5000 daily unique visitors.
Improve relationships between team members to boost morale. Created virtual team-building activities using Microsoft Teams during the lockdown in 2020. Provided support, understanding, and open communication to better transition to the new way of work.
RIGHT
You can use the achievement section to major highlight and point on a resume what you accomplished in the face of changing environment and uncertainty.
This achievement section examples showcasing a shift in work priorities to meet a business need caused by unexpected environmental change.
They adjusted to the changes outside their control, remained composed during these difficult times, and made the necessary substitute in their work to succeed.
Resilience: Key Takeaways for Your Resume
Resilience is the ability to respond to pressure and overcome challenges.
Give examples of skills you have that can describe you as s resilient.
Hiring managers prefer employees who can deal with uncertainty.
The best way to demonstrate your resilience skills on your resume is to provide examples of when you have shown these key behaviors in the past.
Mention on your resume that you are constantly improving your hard skills to adjust to a challenging workload or work environment.
Use the experience section to provide concrete examples of your resilience.
Show you possess the needed abilities to face and cope in challenging situations in your resume summery.
About this report:
Data reflects analysis made on over 1M resume profiles and examples over the last 2 years from Enhancv.com.
While those skills are most commonly met on resumes, you should only use them as inspiration and customize your resume for the given job.
Looking to build your own resume?
Enhancv is a simple tool for building eye-catching resumes that stand out and get results.
Variety of custom sections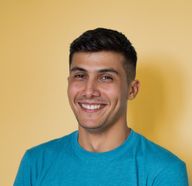 Volen Vulkov
Volen Vulkov is a resume expert and the co-founder of Enhancv. He applies his deep knowledge and experience to write about a career change, development, and how to stand out in the job application process.
Continue Reading
Check more recommended readings to get the job of your dreams.