Storytelling Skills: Example Usage on Resumes, Skill Set & Top Keywords in 2023
Here are the top ways to show your storytelling skills on your resume. Find out relevant storytelling keywords and phrases and build your resume today.
Is your resume ATS-friendly?
Drop your resume here or upload a file to find out if the skills in your resume are readable by an ATS.
Many companies have adopted storytelling as a powerful technique in marketing. It helps them sell more of their products and services.
Recruiters want applicants who can help marketers and creative directors craft inspiring stories.
Do you have excellent storytelling skills?
Here's how you can feature them on your resume:
See examples of how storytelling is used in resumes.
Marketing & Campaign Manager
•

Skyrocketed assigned channel revenue 20% YoY, exceeding 9 million.

•

Crafted influencer marketing campaigns for national Transformation conference engaging 100M impressions on Twitter

•

Project managed 2015 & 2016 Jay Chiat Awards, surpassing revenue goal 22%

•

Created content for weekly Jay Chiat Awards & Strategy Festival email blasts, increasing site traffic 14%

•

Crafted and executed social strategy, increasing community engagement 38%

•

Generated engaging content for website and inaugural newsletters, growing social media community 40%

•

Analyzed digital marketing campaigns using Google Analytics, generating 12% of the company's new business leads
RIGHT
Storytelling fundamental skill set.
Public speaking and presentation
Copywriting
Humour
Creativity
Story shaping
Body language
Marketing
Psychology
Pro tip
Many companies have adopted storytelling as a powerful technique in marketing. It helps them sell more of their products and services.
How to Demonstrate Storytelling Skills on Your Resume
Generated compelling storytelling ideas for digital marketing campaigns
Coordinated content creation for printed and digital publications to ensure that storytelling principles are followed
Mentored other communication specialists on visual storytelling and presentation techniques
What jobs require storytelling skills?
Marketing & Campaign Manager
Head Of Marketing & Pr
Opportunity Recognition analyzed Markets Using Quantitative/qualitative Market Research, Competitive Analysis, Third Party And Sales Data, A/b And User Testing To Drive Brand, Product Roadmaps And Messaging built Cases To Gain Budget Approval For Marketing Plans And Product Roadmaps Using P/l's go To Market planned And Executed Marketing Budgets From $30k To $11m Annually ran Omni-channel Campaigns Across Sem, Social, Influencers, Events, Display, Channel And Tv created Packaging And Collateral, Including Copywriting And Graphic Design designed And Managed Ecommerce Websites And Online Community Forums pr Buzz: Industry And Press Awards, National Magazine Covers And A-list Celebrity Photos cross-functional Leadership delivered 40+ Software Products From Planning To Lifecycle, Breaking Sales Records With Pokémon hired Software Development Teams, Apparel Manufacturers And Employees led Cross-functional Teams With Marketing, Product, Finance, Pr, Design, Engineering, Qa, Etc business Development signed Licensing Deals For Pokémon, Scooby-doo, Little Bear Worth $200m negotiated Partnerships For Apparel Distribution And Third-party Sales Representation reduced Software Development Budgets By 50% And Increased Apparel Profit Margins By 25%
Research Assistant
Leitung Fundraising, Marketing, Kommunikation, Mitglied Der Geschäftsleitung
Teamlead Iot, Online-marketing
Marketing & Tourism Promotion Specialist
Data Science Intern
Group Product Manager
Marketing Consultant
Storytelling skills courses and certificates.
How to use stories to influence any audience!
Your Storytelling Abilities Will Make Your Presentations and Speeches Memorable and Engaging!
Inspire, Engage and Persuade your Audiences With Powerful Storytelling and Expressive Public Speaking
A practical, step-by-step guide to brainstorming on, workshopping and presenting oral stories.
Here are the top related skills to storytelling:
Social Media
Google Analytics
Crm
Project Management
Leadership
Seo
Marketing
Public Speaking
Analytics
Sales
Sql
Communication
Digital Marketing
About this report:
Data reflects analysis made on over 1M resume profiles and examples over the last 2 years from Enhancv.com.
While those skills are most commonly met on resumes, you should only use them as inspiration and customize your resume for the given job.
Looking to build your own resume?
Enhancv is a simple tool for building eye-catching resumes that stand out and get results.
Variety of custom sections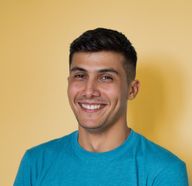 Volen Vulkov
Volen Vulkov is a resume expert and the co-founder of Enhancv. He applies his deep knowledge and experience to write about a career change, development, and how to stand out in the job application process.
Continue Reading
Check more recommended readings to get the job of your dreams.