Etl Skills: Example Usage on Resumes, Skill Set & Top Keywords in 2023
Here are the top ways to show your etl skills on your resume. Find out relevant etl keywords and phrases and build your resume today.
Is your resume ATS-friendly?
Drop your resume here or upload a file to find out if the skills in your resume are readable by an ATS.
Need a way to make your ETL skills stand out so much that recruiters come calling? Your resume is the perfect setting for that. This guide is for you.
First things first: how do you feature your skills and convince your next boss you're the right person for the job?
See examples of how ETL is used in resumes:
•

Constructed a data warehouse that maintains 20+ million data points built on StreamSets (ETL), Cloudera and Tableau

•

Improved efficiency by 40% in the process and automated manual reports using Tableau and other ETL tools

•

Built ETL models to enhance business processes and automate data extraction which lowered 200 man hours

•

Developed Java ETL: 650+ data pipelines into Impala datawarehouse w/ 20B+ records

•

Automated ETL processes, making it easier to wrangle data and reducing time by as much as 40%.

•

Reached 300% increase in time to create and complete an ETL spec

•

CPU Stewardship Project - Designed and implemented performance tuning strategies to reduce CPU utilization by 25%.
RIGHT
Key ETL skills for your resume:
ETL Development
ETL Testing
SQL Programming and Querying
Languages: Java, Python, Smalltalk, Perl, etc
Data Warehousing (Star schema, Denormalization, Snow Flaking, etc)
UNIX Shell Scripting
Data Integration
Data Load Production
IBM DataStage
Oracle
Pro tip
Need a way to make your ETL skills stand out so much that recruiters come calling? Your resume is the perfect setting for that. This guide is for you.
How do I list etl skills on my resume
Standardized ETL processes and tools to automate data extraction and manual reporting, reducing 400 man hours across the entire operation
Logged 250% efficiency in ETL spec completion time
Automated performance tuning to reduce CPU usage by 45%
What jobs require ETL skills?
Data Engineer
Software Engineer
Software Developer
Consultant
Data Scientist
Data Analytics Intern
Data Analyst
Senior Software Engineer
Technical Lead
Business Analyst
ETL skills courses and certificates:
ETL Testing: Essential course for all software testing professionals.
From beginner to advanced after a few projects. Also free seminar access for lifetime students.
The non functional ETL requirements
Talend - from basics to advanced technics.
Here are the top related skills to ETL:
For a deeper look into what's the best resume format for you based on experience, check out our guides:
About this report:
Data reflects analysis made on over 1M resume profiles and examples over the last 2 years from Enhancv.com.
While those skills are most commonly met on resumes, you should only use them as inspiration and customize your resume for the given job.
Looking to build your own resume?
Enhancv is a simple tool for building eye-catching resumes that stand out and get results.
Variety of custom sections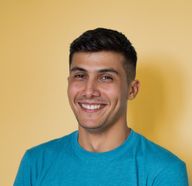 Volen Vulkov
Volen Vulkov is a resume expert and the co-founder of Enhancv. He applies his deep knowledge and experience to write about a career change, development, and how to stand out in the job application process.
Continue Reading
Check more recommended readings to get the job of your dreams.