Vendor Management Skills: Example Usage on Resumes, Skill Set & Top Keywords in 2023
Here are the top ways to show your vendor management skills on your resume. Find out relevant vendor management keywords and phrases and build your resume today.
Is your resume ATS-friendly?
Drop your resume here or upload a file to find out if the skills in your resume are readable by an ATS.
Did you know that many companies struggle with managing their third-party service (or product) providers?
At times, this task may seem like you have to jump through so many hoops: choosing your suppliers from the infinite businesses out there; sustaining an effective vendor relationship.
Here's where the role of the helpful, vendor manager comes in.
Vendor management skills show you're able to coordinate and cooperate with third-party (product or service) providers.
Your work would involve building mutually beneficial relationships with suppliers to turn a regular business transaction into a long-standing partnership.
And it all starts with a meticulous analysis of the vendor offer (with a focus on features and pricing), risk and security, compliance, etc.
Vendor management is one of those skills that employees really appreciate in various roles.
Make sure you include it on your resume with concrete examples.
In the next section of our guide, find out:
Why is vendor management wanted by recruiters on your resume?
Vendor relationships affect the whole business, and that's why recruiters are always on the lookout for experienced professionals.
When third-party service providers are managed effectively, the organization not only benefits financially.
Effective vendor relationships help businesses safeguard one of their most important resources: time.
Vendor managers deal with contract negotiations and evaluations of the product and services.
This is to ensure that the organization is making the most out of the relationship with its third-party providers.
Another reason why vendor management is important - experienced professionals can create strong relationships in the supply chain: based on professionalism and trust.
This means that third-party vendors will be more willing to assist with the implementation of their products or service company-wide.
What skills, activities, and accomplishments help you highlight your vendor management
Vendor management entails a versatile skill set within your experience and achievements. Some of the most popular ones that show your proficiency are:
Negotiation Skills: experienced vendor managers know that negotiation isn't just bargaining prices. They want to reach a win-win situation, where the contract terms are in good faith and beneficial for both parties.

Within your resume, demonstrate how you've negotiated contracts to increase profit margins and build a more sustainable relationship with service providers.

Financial Analysis Skills: vendor managers should assess their current third-party providers on a regular basis. This analysis is to realize if the company is making the most out of its product or service, in accordance with the budget.

Your resume is the perfect opportunity to show why you've decided to switch to a particular service provider, either to cut costs or get a better service.

Decision-Making Skills: have you ever considered how many businesses offer the same service/ product? When choosing vendors, managers take into consideration organization-wide priorities (from budget to necessity).

Logical-based decision making holds an important place on recruiters' checklists. Don't forget to include instances where your choices have positively impacted your organization's profits.
How to demonstrate vendor management on your resume:
When working with third-party suppliers, it's important to assess their performance on a regular interval - describe the metrics you use to analyze successful vendor relations.
Vendor management requires the art of reading beyond the fine print in contracts, that's why you should qualify your meticulous attention to detail with results.
Compare and contrast by mentioning stats: within your resume you can talk about the cost saving practices you've installed, as well as how beneficial sustaining the same vendor relationships has been to profit.
Any technical capabilities to asset management in vendor relations (e.g. working with specific software) should pinpoint to the efficiency you've attained.
Diplomacy and tact are key to reaching a mutually beneficial point in negotiations: don't forget to describe instances of win-win situations on your resume.
Another helpful tip when listing your vendor management soft skills is to pay extra attention to the job requirements.
If you can take the most crucial specifics of the job and illustrate them with examples from your practice, this will certainly impress recruiters.
Take a page from industry experts by checking out the resume samples in the next section.
Example 1: Demonstrate vendor management in the experience section
Vendor Management / Business Analyst
•

Quarterly assessments of all third-party service provider, enhancing the effectiveness of all vendor relationships by 13%

•

Annual contract negotiations with vendor providers: increasing profit margins by 3K/ year

•

Used A1 Tracker to create a digital database for all vendors and vendor contracts, which helped various teams receive business-crucial data more systematically

•

Built 20+ new vendor relationships with a focus on achieving better contract conditions for both parties involved
RIGHT
The experience section provides you various opportunities to focus on the vendor management skills you're most apt at.
In the case of this Vendor Manager / Business Analyst, they've proved their expertise in assessment, contract negotiations, vendor software, and relationship-building.
Notice how each bullet outlines the results they've achieved, instead of just what they've done.
Example 2: Demonstrate vendor management in the resume summary section
Office Administrator with 8+ years of experience in improving company finances with vendor management. Carrying out monthly supplier assessments and negotiating contracts to cut back on budget by 25%. Honest and motivated professional, focused on helping companies grow by building individual vendor databases to find the most suitable products and services. Thus increasing supply chain efficiency by 85%.
RIGHT
The summary section of your resume is once more an opportunity to highlight your vendor management skills with a focus on results.
Within it, you can also include some traits to highlight your work ethics and your role within any organization's growth.
One bonus tip from us - always be honest about your skills and capabilities.
Example 3: Show your vendor management in your achievements' section
Cut back 50% of all vendor-related costs to enhance annual budget
By negotiating with current vendor providers, was able to save 6K from the annual budget on various office-related costs.
Vendor Management 101: Improving Team Efficiency
Provided junior team members with a training seminar on vendor relations, which helped decrease contract processing time by 19%
(IAITAM) Vendor Management Advanced Study course
Completed the course with excellent grades and obtained wider understanding into the best management practices for third-party software providers.
RIGHT
The achievements section of your resume could highlight your vendor management skills by focusing on both individual and team performance.
When including this section, always think about what value it would add to your overall profile and how best to specify your results.
Example 4: Demonstrate the skill through other sections of your resume
Consider this - your knowledge of different languages could be very beneficial for your vendor management abilities. Mainly, that you can negotiate terms and conditions with suppliers from different countries.
As well, you can list your vendor management skills in other resume sections, e.g. certifications or philosophy.
Whatever strategic approach you decide, remember to always balance your resume between what's important to recruiters and to you, as a professional.
Vendor Management skills: key takeaways for your resume
Vendor management skills highlight your ability to build long-standing and mutually beneficial partnerships with service providers - which is beneficial for all parties involved
Qualify your skills with a big picture focus; mainly what vendor-related decisions have you taken to cut costs, enhance internal processes, get better offers, etc.?
Your resume should shine a light on the results you've achieved using your vendor management skills instead of just plainly listing them in bullet points
About this report:
Data reflects analysis made on over 1M resume profiles and examples over the last 2 years from Enhancv.com.
While those skills are most commonly met on resumes, you should only use them as inspiration and customize your resume for the given job.
Looking to build your own resume?
Enhancv is a simple tool for building eye-catching resumes that stand out and get results.
Variety of custom sections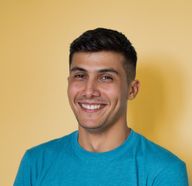 Volen Vulkov
Volen Vulkov is a resume expert and the co-founder of Enhancv. He applies his deep knowledge and experience to write about a career change, development, and how to stand out in the job application process.
Continue Reading
Check more recommended readings to get the job of your dreams.