You got your interview, and so far you're doing great with every question.
But suddenly the HR manager strikes you with the question, "Tell me what you know about our company?"
If you have not done your research, you most probably lose your chances of getting the job right there.
What you need to understand is that if you are not interested in the company, the company would not be interested in you.
Don't worry, though, we will get you good and ready to answer that question.
We are going to cover some tips and tricks for your preparatory research, as well as some sample answers, so that you would know how to structure your own answer.
If that's not the only question that bothers you, but there are many more, you should consider checking out our Interview Prep Services. Our team can get you fully ready for every aspect of your interview.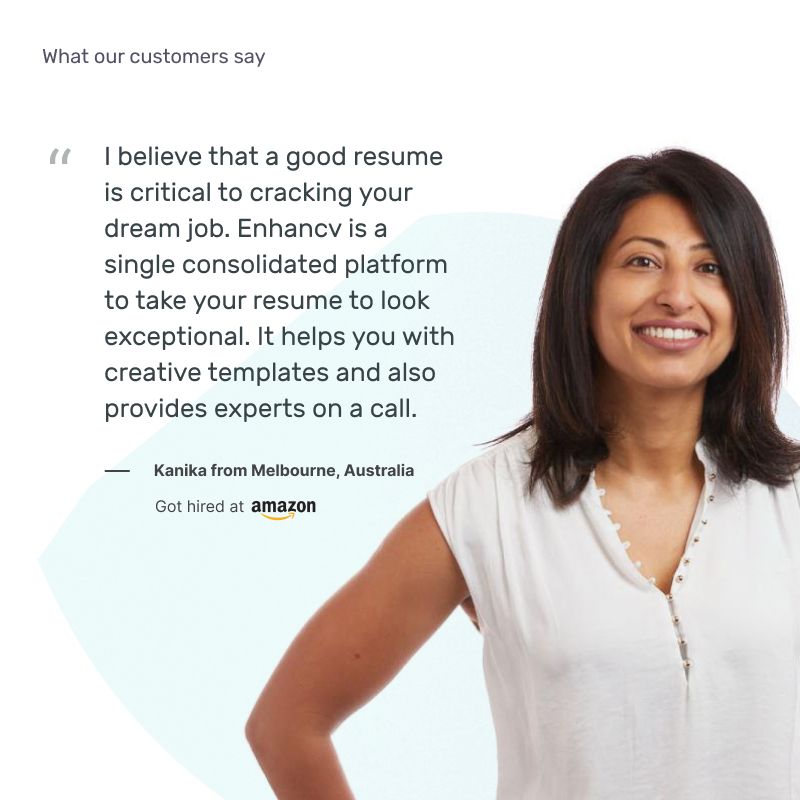 And one final thing before we go into depth with the current question - the interviewer is not the only one allowed to ask questions, so before taking the job you need to consider what Questions to ask your future manager before joining their team.
So let's not waste any more time and dive into the topic.
First off, you have to find out more about the company
Before going for the answer samples or any of the other tips, what we need to cover is the research you need to do before your big interview.
There are certain places you have to visit on the web, so that you would have a general understanding of the company, their work and what they believe in.
You need to know what the company is passionate about and make your interests fit theirs. If you don't know how to talk about your passions, we can help you with that.
Social media profiles

The first place where you should look for information is social media.
The best one for that purpose would be LinkedIn.
Via that part of the research, you can get to know a little better the company, as well as its employees.
Apart from that, you can get a better understanding of the company's beliefs and their target demographic groups.
Company newsletter or blog

By reading the company newsletter or blog, you can get some real insight into their work.
Usually what you're going to find is some recent developments they have integrated.
What you could also achieve by that research is get an excellent understanding of their beliefs and goals.
Once you have that information, you can use it to put yourself in the best possible light during the interview.
Press releases & other activity

Another thing that can help you are press releases and other related company activity.
Spend some time researching mentions of the company or the products/services they offer.
Such mentions in the media should help you learn more about the company, as well as their target demographic groups.
Sponsorships, or participations in conferences and events

Any information about sponsorships or participation in conferences and events should also be of help.
It will show you a little clearer what the company believes in and where it is headed.
By adding in that information to the previously found, you can really impress the hiring manager when you show them that you have similar beliefs and goals.
Founder activity

That particular information is a little harder to find, but it can give you some great insight that would definitely be of help.
The information you can get here is really on-point.
It's no longer about the company, but it is about the founders and their activity through the years.
What you find about them would show you a lot about who they are and what their goals and beliefs are.
Having any similar information and using it on your interview could really play out to be a great ace in your pocket.
Review websites like Glassdoor

Last, but not least, you should check out any reviews the company has on various platforms.
Find out what others think of the company.
That includes both current employees, and such who have parted with the company for one reason or another.
Their experiences would definitely help you get a better understanding of the company and what to expect.

By all this information you can learn about the company's history, as well as their most recent developments, and really impress the HR manager.

That could really make you stand out from the other candidates, so don't miss out on getting that unique information.
Why do HRs ask this question

The first and main reason why the HR will probably ask you this question, is to find out if you took the time to do your research and prepare yourself for the interview.
In today's job market, employers can afford to be choosy.
They don't want someone who has applied for a hundred positions without doing the research on the job they would be doing.
They want to find an individual who applies for a job for a reason and are passionate about the company and its goals.
The HR is not actually interested in hearing the entire history of their company.
They already know it.
But what they need to know is that you came prepared.
If you show that you have spent time researching and preparing for your interview, you are one step closer to getting the position.
In the hiring manager's head, the care and attention you put in that process would be directly linked to the care and attention to detail you would put into your daily tasks and responsibilities with the position.
If your own personal career goals are similar to those of the company, you just get more appealing to the hiring manager and closer to the position.
Many candidates would go to their interview with a preliminary attitude that they will learn everything they need to know about the company during the interview.
By doing some research, you can set yourself apart from these candidates and take the lead.
You need to go to your interview prepared with background knowledge of the company to answer this question successfully and move ahead of the other candidates.
If you want to Set yourself apart from other candidates even more, we can help you there too.
What do you know about your company, and why did you choose it?
Sample Answer #1

I saw on your website that you are one of the top recruiting agencies in the US and that your clients are more than 50 of the Fortune 500 companies. What is more, I looked up your values and aims for the next year, and while reading them I recognized myself and my beliefs. This is the main reason I chose to apply to your company.
Sample Answer #2

I appreciate that you are a family business with a passion for art and creating a community. Your dedication for teaching people to value art more is so inspirational to me. I believe the culture in your company focuses on balance between hard work and private life and creates an environment that inspires collaboration. I prefer working in a team to develop innovative and creative solutions, which is why I think I could be an important part of the company.
Sample Answer #3

I appreciate your mission to provide quality and affordable healthcare. Your efforts to provide education on how to live a healthy life are the things I admire most. I like the fact that you aim to provide healthcare and education to countries abroad with your local partner organizations. I desire to help and educate others, so I believe I can be a crucial part of your organization.
Follow-up questions that usually come up
What made you decide to apply for this position?

You could start your answer by telling something specific that you are searching for. You may like that the company is a corporation with a lot of history, or that you are searching for a position that will help you broaden your horizons and help you gain experience in a particular area of your work. Don't just say: "I need a job/money". The Recruiters like candidates who know what they want to do in their next job.
After that, tell them about the things in the position that caught your interest. You could specify details you read in the job description, on their website, etc. Show them you know what their role requires and are excited to be there.
Last but not least, tie together everything you have said to show how their position fits what you are looking for.
What challenge are you looking for in this position?

You could start your answer by describing your skills and how you can put them into use in the position. This question could be a great way to show particular abilities and qualities that you have.
You can also mention that challenges motivate you, and you have the skills necessary to manage challenging work. For example, you might say, "I'm motivated when there is a challenging deadline. I focus on the job until it's done and prefer to also include time to improve the project." This way you demonstrate your organizational and time management skills. It also shows the employer that you can handle tight deadlines.
Be sure to connect your answer to the job description. Focus on the types of challenges you will be given in the position and demonstrate your ability to handle them.
Remember to include examples of challenges you have faced and goals you have achieved in the past. For example, after saying you are motivated by a tight and challenging deadline, you can give an example of when you used your time management skills to complete a project earlier.
What can you bring to the company?

Research the company
Make sure to understand everything the company wants in a perfect candidate. Read the job requirements carefully to learn about any particular skills or qualifications this organization is looking for. This can help you with your presentation in front of the Recruiter. Look through their website and see the core values of the company. You could include how your values are similar to these of the organization.
Use the star method
When answering, 'What can you bring to the company?' one of the best responses is the STAR (Situation, Task, Action, Result) method. You can share your own particular skills and how you use them in various situations.
Situation: Describe a challenging situation in the past or an impressive task you managed. Remember to make the details related to the job description.
Task: Explain your responsibilities and help the Recruiter understand what you did.
Action: Tell the Interview details of the actions taken to manage the situation. Show that you can manage challenging tasks without supervision.
Result: Share what the outcome was. What is more, share what this experience taught you. Tell only stories with a good outcome, the Recruiters won't be interested in a situation where you failed. However, if they are interested, you can practice this answer, too.
Share particular skills and talents
Explain the experiences you had, but don't forget to talk about the present. Discuss specific skills and talents you have that refer to the job description and the company's values. You can also tell them about your career goals if you think they are suitable. Show them that you are a motivated candidate who would be a perfect part of the team.
Takeaways: How to answer "What do you know about the company"

You are now ready to get the attention of the Recruiter.
Remember to research the company. Look through the job description, website, blog and social media. This could help you give more personalized answers, not just learned by heart ones.
The Recruiters would appreciate that.
Give examples of how you are going to be a crucial part of the team if they hire you, what your skills are. Include how your values and beliefs will help the company achieve its goals.
***
What are your thoughts? How do you prepare yourself for this particular question? Give us a shout-out in the comments below. We'd love to hear from you



Make your move!
Your resume is an extension of yourself.
Make one that's truly you.