Billing Skills: Example Usage on Resumes, Skill Set & Top Keywords in 2023
Here are the top ways to show your billing skills on your resume. Find out relevant billing keywords and phrases and build your resume today.
Is your resume ATS-friendly?
Drop your resume here or upload a file to find out if the skills in your resume are readable by an ATS.
Companies that ask for budget management skills expect you to know about finance and accounting.
But aside from that, there are many tasks and duties that you can be responsible for. Show those skills in your resume, and you'll get more job interviews than you can manage.
Check out our budget management skills list:
See how to use billing skills on your resume.
Team Lead And Senior Sql Developer
•

Identified improvement opportunity with a projected reduction in production lead time of 20%

•

Conducted successfully a negotiation between VIVO and IBM for software license maintenance fees of 1.2M BRL

•

Developed a consistent pipeline for new opportunities with the América Movil Group worth of 5M BRL

•

Generated 5.5M BRL in revenue between Jan-14 and Apr-15

•

Reduced office local costs in 45% due to contracts re-negotiation

•

Increased service offer to main customer in the region (NET Brazil) by selling Level 2 support service

•

Hardware estimation study leadership that enabled a BRL1.5M deal in Hardware for Sky Brazil in 2013
RIGHT
These billing skills are always in high demand.
Invoice review and approval
Communication
Data entry
Stakeholder management
Billing type skills
Customer service
Computer skills: Excel, CostPoint, QuickBooks, FreshBooks
Pro tip
Companies that ask for budget management skills expect you to know about finance and accounting.
How do I list billing skills on my resume
Ensured the preparation and billing of complex client invoices in compliance with firm policy
Assisted the billing coordinator with the set-up and maintenance of electronic invoicing systems
Gave recommendations and feedback to billing management through compliance training to improve the customer billing process
What jobs require billing skills?
Team Lead And Senior Sql Developer
Project Manager
Senior Consultant
Software Engineer
Full-stack Javascript/php/mysql Developer
Sql Developer
Administrative Assistant
Front-end Developer And Sql Developer
Account Executive
Operations Manager
Billing skills courses and certificates.
Attend this Oracle 1Z0-209 Comm. Billing & Revenue Server Admin Exam will get a Good Score 80% on Main Exam
For those in healthcare, billing, and more. Boost earning ability and marketable skills by learning to "speak medicine."
Go From Beginner To Healthcare Master And Spot Billing Errors, Price-Shop Healthcare And Negotiate Medical Bills
Everything you need to know about transitioning your practice, your billing, and your in-house medical records to ICD-10
Here are the top related skills to billing:
Responsible
Management
Sales
Managing
Operations
Excel
Customer Service
Sql
Marketing
Design
For a deeper look into what's the best resume format for you based on experience, check out our guides:
About this report:
Data reflects analysis made on over 1M resume profiles and examples over the last 2 years from Enhancv.com.
While those skills are most commonly met on resumes, you should only use them as inspiration and customize your resume for the given job.
Looking to build your own resume?
Enhancv is a simple tool for building eye-catching resumes that stand out and get results.
Variety of custom sections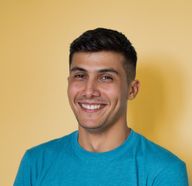 Volen Vulkov
Volen Vulkov is a resume expert and the co-founder of Enhancv. He applies his deep knowledge and experience to write about a career change, development, and how to stand out in the job application process.
Continue Reading
Check more recommended readings to get the job of your dreams.