Top Medical Skills for Your Resume: Examples and Guidelines for 2023
Here are the top ways to show your Medical skills on your resume. Find out relevant Medical keywords and phrases and build your resume today.
Is your resume ATS-friendly?
Drop your resume here or upload a file to find out if the skills in your resume are readable by an ATS.
Whether you're an experienced medical professional or a recent graduate, there's something about getting a job in the healthcare industry that just doesn't make sense to you.
What are the best medical skills for your resume? How do you even list them? Is the skills section the most important part of your application? And most importantly – how do you stand out in front of other applicants?
These are all questions we're going to cover today. In this article you'll also learn:
What the most in-demand medical skills for 2022 are
What the difference between soft medical skills and hard medical skills is
How to showcase your medical skills in your resume header
Whether there is a proper way of highlighting your medical skills in your resume's experience section
… and more. Let's get started!
Top medical skills for your resume
Regardless of the position you're applying for, there are certain hard and soft medical skills that recruiters expect all successful applicants to have. Let's look at some of them:
Top medical skills for 2022
Symptom Assessment
Follow-up Care
Diagnosing Conditions
Administering Treatment
Interpreting Laboratory Results
Most popular medical hard skills for your resume in 2022
Nursing-related Medical skills
If nurses teach us one thing, it's that heroes come in many forms. They make sacrifices in times of crisis and are often the first to respond to emergencies.
And proving that you're willing and able to handle such crises and emergencies is crucial for getting the job. After all, medical professions come with serious responsibilities.
So what are some nursing-related medical skills you need to consider when drafting your resume? Let's see…
BLS and CPR
Being experienced in BLS, short for basic life support, and CPR, short for cardiopulmonary resuscitation, is the top medical skill you need to handle emergency situations. It's what helps medical professionals save lives in cases of heart attack, cardiac arrest, or any type of respiratory distress.
In most cases, adding CPR or BLS to your skills section works just fine. But if you want to make a strong first impression, share a bit more about how you've used it in your resume's experience section. For instance:
Performed BLS on at least 4 emergency patients per day (on average) which proved to be of huge significance for saving the lives of 87% of them.
Administering medication
Knowing the medication that every patient needs is not enough. You need to know the right dose, time, and route. In short – excellent medication administration requires practice and focus.
And that's exactly why highlighting your medication administration skills on your resume is of huge importance. If you've passed a course on the topic, make sure to add it to your resume's certifications section:
Medication Administration Training, Temple University, 2020
Blood-drawing
Although blood drawing might seem pretty straightforward to those who aren't employed in the medical industry, you know well enough that's not true.
Small, deep, rolling, collapsing, or constricted veins… Knowing how to deal with them should be considered a medical skill on its own.
So if you're experienced in working with all types of clients and keeping in mind all things that could go wrong when it comes to blood drawing, make sure to mention this in your resume.
Here's one example of adding your blood-drawing skills to your resume's summary:
An organized and empathetic registered nurse with 2 years of experience in a family hospital. Excellent medicine administration and blood-drawing skills.
Record-keeping
Keeping track of patients' information and illnesses is an integral part of every medical procedure. What's more, maintaining proper medical records ensures that the given patient's needs are assessed and met in the best way possible.
In order to showcase your excellent record-keeping skills on your resume, make sure to point them out in the experience section. This way, you'll also prove that you're organized and reliable.
Ensured proper documentation of all patients' personal data, allergies, and illnesses, which helped me guarantee error-free patient records.
Infection control
Healthcare settings are the worst place to spread infections and diseases. Poor infection control can lead to infection outbreaks, which in turn can worsen the conditions of all patients.
So if infection control is something you're exceptionally good at, list it in your 'strengths' or 'industry expertise' section.
Sharing how you've limited outbreaks in the past and why you believe this has benefitted your previous employer is also a good idea!
Looking for ways to improve your resume in under 30 minutes? Check out this article!
Doctor-specific Medical skills
When it comes to handling emergencies and serious conditions, healthcare professionals need a number of key medical skills.
However, mastering them requires years of practice. And that's exactly what makes them so valued by recruiters.
Now, let's take a look at some of the most important doctor-specific medical skills for your resume.
Electrocardiography skills (EKG)
Diagnosing and monitoring heart-related conditions is definitely one of the ultimate skills you need to have when working in hospital settings.
That's why listing EKG skills on your resume is something we advise you to do.
And while adding 'EKG' to your skills section works just fine, you can also mention a word or two about how your knowledge in electrocardiography has helped you in the past. The experience section is the best place to do that:
Assisted physicists in running EKG and blood tests to check for various heart conditions, incl. arrhythmias and endocarditis.
Patient assessment skills
Regardless of whether you're dealing with an emergency or a regular checkup, patient assessment is probably a huge part of your job.
In fact, a thoroughly conducted patient assessment can save lives and prevent the progression of serious illnesses.
You can add a bullet or two about your patient assessment skills in your resume's experience section. Here's an example:
Reviewed patients' medical history and performed thorough assessments of their conditions.
Differential diagnosis
After assessing a patient's health and condition, it's time to identify any diseases and make a diagnosis.
Proper differential diagnosis is essential for drawing the right conclusions and prescribing the right treatment. Most of the time, that's what saves lives.
If you want to make a strong first impression, mention your differential diagnosis skills in your resume header. For instance:
Senior physician and serial diagnostic
Looking for more ways to make your resume stand out? Check out this article!
Treatment plans
Coming up with the right treatment plan requires a high level of pharmaceutical knowledge above all else.
What's more, you'd also need to plan possible side effects and the expected length of the treatment way in advance. In this way, you'd be able to prepare your patient for any setbacks or issues that could potentially arise.
In short, creating a detailed treatment plan is a difficult and responsible task. That's why you need to show that you are experienced enough to handle it.
One way to do this is by mentioning some details about the treatment plans you've already created in your resume's experience section. For instance:
Came up with combination treatment plans for patients with different cardiovascular and metabolic conditions.
Surgical procedures
Performing surgical operations can't really be compared to anything else. The level of precision, awareness, and responsibility required for this task is out of this world.
That's why mentioning that you're skilled in surgery deserves special attention. Your resume's summary is a great place to do this!
A senior physician with over 15 years of experience in all kinds of settings. Exceptionally skilled in performing general surgeries and removing tumors. Able to handle various emergency situations with confidence.
Tired of boring resume templates? Take a look at our intuitive resume builder and craft your job-winning resume in minutes!
Preventative care
The 2020s are all about preventative care. Detecting illnesses before they start messing up with your life is the new black. Going for annual checkups is better than the occasional green smoothie. We get it.
Recruiters in the medical field also get it. That's why they have become increasingly focused on hiring professionals experienced in preventative and not curative care.
So if you're passionate about preventative care, don't forget to add it to your medical resume. Make a strong first impression by adding a word or two about it in your resume header:
Junior Doctor / Preventative Care Advocate
Administrative Medical skills
Opposite to what some people might say, administrative work is crucial for the proper functioning of healthcare facilities.
Overseeing the daily activities of healthcare workers and guaranteeing adequate customer care are just some tasks you'll probably run into.
Let's take a closer look at the most common administrative medical skills recruiters expect you to have…
Customer service skills
Being friendly, supportive, and reliable is all part of providing great customer and patient service.
What's more, recruiters and employers in the medical industry are not much different from recruiters and employers who work in business, sales, or even engineering… They all want to guarantee high levels of customer (or in your case - patient) satisfaction.
One way to showcase your strong customer service skills is by sharing more about them in your resume's experience section. Here's an example:
Acted as the first point of contact for all patients, which included answering their questions and guiding them to the right professionals.
Phone Etiquette
Hospital phone etiquette includes anything from answering the call immediately to using formal language and taking notes.
Proper phone etiquette guarantees that potential patients will receive the attention and care they deserve even prior to their appointment.
A great way to show that you have good phone etiquette is by adding this skill to your resume's summary. Look at the example below:
A Hospital Administrator with 5 years of experience in appointment scheduling, budgeting, and coordination. Excellent phone etiquette and conflict management skills.
Budgeting and financial planning
Keeping finances under control is essential for every healthcare facility, regardless of whether we're talking about hospitals or private practices.
After all, it's important to know whether the facility will have enough money to hire new people or buy innovative devices.
In order to highlight your budgeting and financial planning skills, you need to show that you know how to keep track of expenses while planning for the future. Here's an example from the experience section of a real Enhancv user's medical resume:
Overlooked the preparation and management of annual hospital-wide financial planning activities.
Appointment scheduling
Even if you're seeking a non-administrative job, you need to know how to schedule appointments. Especially if you're just starting out in your career.
In fact, scheduling appointments is not as easy as it sounds. It requires great time-management skills and the ability to prioritize urgent cases over regular checkups, for example.
Let's look at how one of our users has highlighted their appointment scheduling skills in their resume's experience section:
Secured a 0% appointment clash rate for a period of over 13 months thanks to my appointment scheduling skills.
Top soft skills for medical industry positions
While hard medical skills could be mentioned explicitly, soft medical skills are a bit more challenging to highlight. And although many people still do it, plainly listing 'communication skills' in your skills section is not something we advise you to do.
That's why we'll now look at the top soft skills for medical positions and the proper ways to add them to your resume.
Empathy
Empathy, or the ability to understand and share other people's feelings, has gained significant momentum in recent years. Some consider it the number 1 soft skill for every medical job.
But is listing it in your resume's skills section enough? Unfortunately not.
Instead, you can share how empathy has helped you advance in your career and understand your patients' problems better.
Looking for more ways to show empathy and other people skills on your resume? Check out this article!
Conflict management
Conflicts are unavoidable in medical settings. After all, knowing that your health needs professional attention is quite stressful. And high levels of stress mean lower levels of patience and higher levels of irritability.
That's why recruiters value individuals with strong conflict management skills. What's more, employers rely on them for guaranteeing a calm and peaceful hospital atmosphere.
Your medical resume's strengths section is a great place to showcase your conflict management skills. You can do this by giving some examples of conflicts you've handled well and the techniques you've used in the process.
Active listening
Making patients feel heard, respected, and understood is crucial for every person working in the healthcare industry. The easiest way to do that is by practicing active listening.
In short, active listening is the art of listening to understand, rather than listening to respond.
A simple yet powerful way to highlight your active listening skills is by proving you're an open-minded and reflective individual.
For better or worse, there's no single way to emphasize this – it all depends on your personality and the position you're applying for.
Read more about demonstrating active listening skills on your resume!
Time management
Working in the medical field is surely a lot of hassle. Being responsible for numerous patients (and other colleagues if you're more experienced) requires strong organizational and time management skills.
You get it. We get it. Recruiters get it.
And there's no reason why pointing out your time management skills wouldn't work in your favor.
A great way to do this is by mentioning how these skills have helped you meet tight deadlines, respond adequately to emergency situations, and keep patients healthy and happy.
Read this: How to present excellent organizational skills on your resume
Stress management
Did you know that healthcare workers suffer from work-related stress twice more than people who work in other areas? The reason for this – they work under pressure almost every day.
What's more, stress can negatively affect focus and lead to a lack of motivation to handle work-related tasks.
That's why recruiters want their prospective employees to be proficient in stress management. After all, happy staff equals happy patients, right?
Here's an example of highlighting your stress management skills in your medical resume's summary:
A compassionate healthcare professional with over 10 years of experience in ER. Ready to do what it takes to save all my patients' lives. I've learned to embrace working under severe pressure and give my best to come up with solutions quickly.
Looking for other ways to emphasize your ability to work under pressure? Read this article!
Patience
Being patient with every patient (put intended!) is difficult. You need to know how to keep calm and not get upset with the people you meet on a daily basis. And let's face it – some of them are quite annoying.
What's more, patience as a skill has proven challenging to outline. If we tried putting it into words, we'd get a weird mixture of communication, compassion, tolerance, and self-control.
In short, putting 'patience' on your medical resume won't work. Instead, focus on sharing more about a case that turned out to be longer than expected or a situation that required you to work in a team with newbies.
Looking for other ways to shine light on your ability to be patient in challenging situations? Click here!
How to list medical skills on resume
Make sure the skills you list are relevant to the position
Some people think that listing all your skills (be they relevant or not) on your resume is the best thing you could do.
But by doing this, you risk sounding shallow, inexperienced, and even disorganized. Not the best when you're looking for a job in the medical industry, right?
That's why we advise you to stick only to skills that are relevant to what you're applying for. Forget about your graphic design or sales skills and focus on your medical skills instead.
Provide concrete examples with numbers
Highlighting your work-related success stories is one of the best things you could do when it comes to your medical resume.
And if you choose to do this, don't forget to add numbers and specific examples.
Number of patients you've treated, total years in practice, number of professionals you've worked with, the percentage reduction in mortality rates – you decide! Just make sure to provide actual data – no lying allowed!
Be specific
Being vague and not giving any specific details is easier and saves time, we get it.
But you should know that this approach might make the recruiter think you're not really familiar with the skills you've listed or the essence of the job you're applying for.
For this reason, we advise you to be as specific as possible. Instead of just listing 'patient assessment' in your skills section, share a bit more about the techniques you've used. You can even highlight your ability to make accurate predictions and draw relevant conclusions.
This information will definitely be of value to your future employer and will also provide room for discussion during the next steps of the application process.
Where to include medical skills on your resume
In the header section of your resume
Your medical resume's header is the first thing the recruiter gets to learn about you.
So, add your top medical skill here if you want to make a strong first impression. Here's one example:
Nurse Practitioner passionate about effective communication
RIGHT
Communicating your medical skills in the summary section
Looking for a way to tell your medical story in short? The summary section is the best place to do that!
It's like a guided walk around your whole medical career – you can talk about your passions, your biggest accomplishments, or even your future goals! Check out the example below.
A highly organized and compassionate Medical Receptionist with 7 years of experience in the healthcare industry. Passionate about supporting practitioners and providing exceptional service to patients. Always trying to find a way to take care of people in emergency situations.
RIGHT
Read this: How to write an effective resume summary
Showcasing your medical resume skills in your experience bullet points
Listing your medical skills in your resume's skills section is easy, straightforward, and not time-consuming at all.
But does it prove your expertise? No.
That's why elaborating on your most important medical skills in the experience section is a must. It proves to recruiters that you're prepared to handle all difficulties related to the job you're applying for.
Check out an example from one of our users:
•

Took vital signs of over 150 patients per day

•

Provided direct patient care to kids and young adults

•

Trained 7 certified nursing assistants

•

Was fully responsible for the medical records of all patients in the pediatric intensive care unit
RIGHT
How to match your skills to the job position
Knowing everything about the job you're applying for is crucial for matching your medical skills adequately. But how do you do that?
Firstly, read the job description several times. Make sure that you understand all the requirements listed in the job advert.
After that, find some previous employee reviews that show what the specific employer or hiring manager values in applicants.
All this will give you insight into which skills you need to highlight and which you should better leave aside.
And even if a skill listed in the job advert seems too obvious to you, make sure to list it in your resume's skills section. This will help you pass applicant tracking systems (ATS) that screen documents for certain keywords.
Related resume examples with medical resume skills
Looking for some specific medical resume examples that will help you craft a job-winning resume? We've got you covered!
Key takeaways
Focus on both hard and soft medical skills
Look at the job advert and make sure to mention most, if not all skills listed in it
Match your medical skills and tailor your resume to each job you're applying for
Mention your medical skills in each part of your resume – incl. the header, summary, experience, strengths, and certifications sections.
About this report:
Data reflects analysis made on over 1M resume profiles and examples over the last 2 years from Enhancv.com.
While those skills are most commonly met on resumes, you should only use them as inspiration and customize your resume for the given job.
Looking to build your own resume?
Enhancv is a simple tool for building eye-catching resumes that stand out and get results.
Variety of custom sections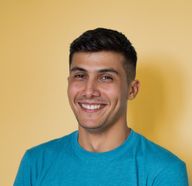 Volen Vulkov
Volen Vulkov is a resume expert and the co-founder of Enhancv. He applies his deep knowledge and experience to write about a career change, development, and how to stand out in the job application process.
Continue Reading
Check more recommended readings to get the job of your dreams.