Vba Skills: Example Usage on Resumes, Skill Set & Top Keywords in 2023
Here are the top ways to show your vba skills on your resume. Find out relevant vba keywords and phrases and build your resume today.
Is your resume ATS-friendly?
Drop your resume here or upload a file to find out if the skills in your resume are readable by an ATS.
VBA skills are everywhere in today's job market. Many companies are looking to hire new talent to handle data manipulation and visualizations.
But thousands of candidates claim to have VBA skills, which only makes it harder for you to get hired.
Want to stand out as the best?
Here are the most required VBA skills to get you the job:
See how to use VBA skills on your resume.
•

Part 1: Rescued a failing management reporting project by providing the missing tactical knowledge of Excel/VBA.

•

Part 2: Led the move from tactical Excel/VBA solution to more robust SAP Business Object applications for reporting.

•

Developed of VBA-enabled valuation tool for Fixed Income (10 mm).

•

+120h saved on a monthly basis by implementing VBA automation tools;

•

VBA and MS Access: Built 5 new application (and supported 11 existing)

•

Created Powershell scripts and VBAs to automate several operational tasks and increased productivity by at least 30%.

•

Devised unified framework in VBA to clean data from 40+ sources
RIGHT
Types of VBA skills to add in your resume:
MS Office suite: Excel, Access, PowerPoint, Word, Vision
Developing macros
Variables and data types
SQL scripts and queries
Database development
Objects and methods
Advanced Excel knowledge: pivot tables, complex formulas, lookups
Code reviewing
Pro Tip
VBA skills are everywhere in today's job market. Many companies are looking to hire new talent to handle data manipulation and visualizations.
How do I list VBA skills on my resume
Built 8 MS Excel applications using VBA to help with process automation and control
Developed automatic tracking and reporting systems to improve strategic planning process using MS Access & VBA
Improved delivery time on complex projects by creating 17 Excel macros using VBA
What jobs require VBA skills?
Business Analyst
Data Analyst
Consultant
Project Manager
Financial Analyst
Data Scientist
Analyst
Senior Consultant
Business Systems Analyst
Associate
VBA skills courses and certificates.
Automate Complex Tasks with Microsoft Excel VBA & Excel Macros (Real-World Projects included). Achieve More. Save time.
Excel: The WHOLE Excel Mastery Series In One! From Excel Novice To VBA Programmer - Excel 2013, Excel 2016, Excel 2019
Learn Excel VBA from Scratch with Dan Strong, Bestselling Excel Expert with Over 180K Students Worldwide!
Project Based Course on Excel VBA (Visual Basic for Applications) and Excel Macros
Here are the top related skills to VBA:
About this report:
Data reflects analysis made on over 1M resume profiles and examples over the last 2 years from Enhancv.com.
While those skills are most commonly met on resumes, you should only use them as inspiration and customize your resume for the given job.
Looking to build your own resume?
Enhancv is a simple tool for building eye-catching resumes that stand out and get results.
Variety of custom sections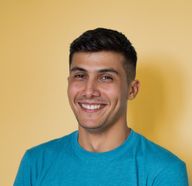 Volen Vulkov
Volen Vulkov is a resume expert and the co-founder of Enhancv. He applies his deep knowledge and experience to write about a career change, development, and how to stand out in the job application process.
Continue Reading
Check more recommended readings to get the job of your dreams.