Hadoop Skills: Example Usage on Resumes, Skill Set & Top Keywords in 2023
Here are the top ways to show your hadoop skills on your resume. Find out relevant hadoop keywords and phrases and build your resume today.
Is your resume ATS-friendly?
Drop your resume here or upload a file to find out if the skills in your resume are readable by an ATS.
Here are the top ways to show your hadoop skills on resume for 2022. Read through our hadoop keywords and phrases and build your resume today.
How to use Hadoop skills on your resume:
•

Deployed and Administered 5 Node Hadoop cluster using Cloudera Manager

•

Contributed to +$1M dollar savings migrating SQL to Spark/Hadoop/Parquet

•

Incorporated auto-scaling mechanism for Hadoop Clusters to scale horizontally and vertically with 99.99% availability.

•

Coordinated TriOptima swaps cancellation runs resulting in gains of 190k EUR due to return of USD collateral

•

Built and Lead Continuos Penetration testing program with 3i6+ products/services pen tested every quarter

•

Trained 150+ Software professionals in Threat Modeling and Security testing

•

Product Development, Design & Architecture of 2 tools launched and used by 100+ operations team members
RIGHT
What jobs require Hadoop skills?
Data Scientist
Software Engineer
Data Engineer
Software Developer
Consultant
Intern
Senior Software Engineer
Data Analyst
Founder
Big Data Engineer
hadoop skills courses and certificates:
Hadoop tutorial with MapReduce, HDFS, Spark, Flink, Hive, HBase, MongoDB, Cassandra, Kafka + more! Over 25 technologies.
Learn MapReduce fast by building over 10 real examples, using Python, MRJob, and Amazon's Elastic MapReduce Service.
Master the Hadoop ecosystem using HDFS, MapReduce, Yarn, Pig, Hive, Kafka, HBase, Spark, Knox, Ranger, Ambari, Zookeeper
Free Cluster Access * HDFS * MapReduce * YARN * Pig * Hive * Flume * Sqoop * AWS * EMR * Optimization * Troubleshooting
Here are the top related skills to Hadoop:
About this report:
Data reflects analysis made on over 1M resume profiles and examples over the last 2 years from Enhancv.com.
While those skills are most commonly met on resumes, you should only use them as inspiration and customize your resume for the given job.
Looking to build your own resume?
Enhancv is a simple tool for building eye-catching resumes that stand out and get results.
Variety of custom sections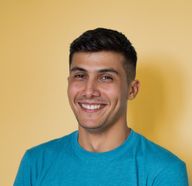 Volen Vulkov
Volen Vulkov is a resume expert and the co-founder of Enhancv. He applies his deep knowledge and experience to write about a career change, development, and how to stand out in the job application process.
Continue Reading
Check more recommended readings to get the job of your dreams.