Cold Calling Skills: Example Usage on Resumes, Skill Set & Top Keywords in 2023
Here are the top ways to show your cold calling skills on your resume. Find out relevant cold calling keywords and phrases and build your resume today.
Is your resume ATS-friendly?
Drop your resume here or upload a file to find out if the skills in your resume are readable by an ATS.
As a marketer, you have the cold calling skills that can successfully close a sale. But first, you need to connect to a recruiter and convince them to give you a shot.
Your resume will help you do that. Want to know what to put in it?
Cold calling skills list and examples for your resume:
•

Identified and Nurtured the Clients/Partners via cold calling, B2B.

•

Increased sales by 25% in the first year for the Mexican Market.

•

Worked collaboratively with headquarters to open this new location generating $250,000 in sales in its first month.

•

Reduced and maintained food costs at 29% during the first year of management.

•

Reduced employee turnover from 80% to 20% by retraining employees on a regular basis (once a month).

•

Maintained Health Department scores at 100/A.

•

Cross sell every item, every opportunity, I always added an additional $100 to a restaurant order.
RIGHT
Types of cold calling skills to add in your resume:
B2B and B2C Sales
Account Acquisition
Account Retention
Lead Generation
Lead Qualification
Lead Conversion
Customer Support
Client Relations
Pro tip
As a marketer, you have the cold calling skills that can successfully close a sale. But first, you need to connect to a recruiter and convince them to give you a shot.
How do I list cold calling skills on my resume
Generated $50,000+ worth of sales for company within the first 2 months
Led and trained a team of 20+ customer service representatives, easing operational efficiency in the organization by 45% and reducing retraining costs by 32%
Contributed to a 68% growth in profit in 1 year
What jobs require cold calling skills?
Sales
Business Development Manager
Account Manager
Sales Manager
Education & Training Manager - Spine
Business Development Representative
Business Development Executive
Business Development
Full-time Father / Part-time Twitch Affiliate
Senior Account Executive
Cold calling skills courses and certificates.
Cold/warm calling like a wolf: cold call, handle objections & close the sales skill-cold calling & cold call sales skill
Become fantastic at Cold Calling - making cold calls for lead generation, sales, & business development
How to make your own soap at home using the cold process soapmaking method. A step by step guide for beginners
Unlock massive growth using the business development channel. Learn pitching, BD strategy, cold emailing, & deal closing
"Here are the top related skills to cold calling:":
Networking
Negotiation
Sales
Relationship Building
Marketing
Maximizing Sales
[Salesforce](https://enhancv.com/resume-examples/salesforce-admin/)
Customer Service
Account Management
Communication
Crm
About this report:
Data reflects analysis made on over 1M resume profiles and examples over the last 2 years from Enhancv.com.
While those skills are most commonly met on resumes, you should only use them as inspiration and customize your resume for the given job.
Looking to build your own resume?
Enhancv is a simple tool for building eye-catching resumes that stand out and get results.
Variety of custom sections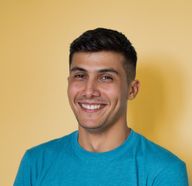 Volen Vulkov
Volen Vulkov is a resume expert and the co-founder of Enhancv. He applies his deep knowledge and experience to write about a career change, development, and how to stand out in the job application process.
Continue Reading
Check more recommended readings to get the job of your dreams.