Creating Good Rapport Skills
How to Demonstrate Ability to Create a Good Rapport on Your Resume?
Here are the top ways to show your Creating Good Rapport skills on your resume. Find out relevant Creating Good Rapport keywords and phrases and build your resume today.
Is your resume ATS-friendly?
Drop your resume here or upload a file to find out if the skills in your resume are readable by an ATS.
Harmonious professional relationships are beneficial and preferable in the workplace. Knowing how to build rapport with coworkers, clients, or partners can bring you countless opportunities and make you a valuable employee.
Creating good rapport is the ability to have a meaningful conversation, and develop mutual trust and willingness to accept different points of view. Having a positive and meaningful relationship with your co-workers, managers or clients can be incredibly beneficial to your career.
Rapport is important because it allows us to connect and build relationships with others. Building rapport requires many interpersonal and communication skills that are necessary to communicate effectively with others.
Why is building a good rapport influential for your resume?
Recruiters expect to see in your resume examples of your communication skills and abilities to build a rapport with your co-workers and clients.
Having a good rapport with your team gives a sense of community and helps you to be more effective in your teamwork. For your future employers, this is very significant because it means that you can make a meaningful connection which improves morale in the workplace.
Another reason to demonstrate these abilities is that this means that you are open to constructive feedback, and willing to learn and develop your current skills.
Building a good rapport is essential when working with stakeholders outside your workplace, like subcontractors, partners, or clients. It is significant to have an understanding of them and build a strong professional relationship.
What skills, activities, and accomplishments help you highlight your rapport skills?"?
You can list some relevant skills that can help you to highlight additionally your abilities to create a good rapport:
Active Listening: Paying attention to the conversation, not interrupting, and taking the time to understand what the speaker is discussing are essential parts of creating a good rapport. Demonstrating your active listening techniques can show how your interpersonal skills can draw people out.
Attentiveness: When interacting with someone, your attentiveness indicates that you consider them important enough to prioritize their concerns and needs. Attentiveness signals that you are fully engaged in the conversation.
**Clear Communication *and a* Positive attitude** in combination are the key elements for creating a good rapport. Communicating in a clear, effective, and efficient way is an extremely special and useful skill in the workplace.
Confidence is indispensable for creating a good rapport. It shows that you believe in what you're saying and will follow through.
Empathy demonstrates that you have been listening to the other person and respecting their opinions.
How to demonstrate creating good rapport skills on your resume?
Mention your good communication skills in your resume summary.
Give examples of creating successful professional relationships.
Use specific details about your experience to show your abilities to create good rapport in the achievements and skills section.
In the skill section, list your skills representing good rapport building.
Example 1: Demonstrate good rapport building skills in the experience section
Successfully collaborated with the sales department for client on-boarding and training in-services for clients, resulting in more effective and efficient on-boarding and improved client satisfaction and loyalty rate by 45%

Reduced customer service staff turnover by 50%

Responsible for the introduction of a number of successful customer service initiatives resulting in 33% improvement in customer satisfaction rankings
RIGHT
The experience section in your resume, it's the best place to demonstrate the results you achieved with your good rapport-building skills.
This Customer Service Manager is providing excellent examples of how good communication and a professional attitude can improve client satisfaction and loyalty. The results they achieved also demonstrate their active listening and empathy.
They proved themselves as a good manager who reduced staff turnover by 50%. This result is another proof that they can create a good rapport with their co-workers.
Example 2: Demonstrate good rapport building skills in the resume summary section
Engaging Client Relations Manager with more than 8 years specializing in developing and nurturing productive client relationships. Proficient in various business operations, conflict resolution, networking, and the implementation of effective business policies and procedures.
RIGHT
Your resume summary serves as a strong statement of your indispensable professional skills.
In this example, this Relationship Manager confidently demonstrates their skills to build a good rapport in their career. They show understanding and knowledge of creating successful professional relationships.
Example 3: Show your good rapport building skills in your achievements sections
Awarded the Air Force Achievement Medal for meritorious work.
Achieved Best in Quest recognition for all corporate metrics including First Call Resolution, Average Speed of Answer, Call Quality, Capture Rate and Service Factor
RIGHT
Use the achievement section in your resume to additionally demonstrate your abilities to create a good rapport.
The provided example demonstrates a person prized for their skills to build strong professional relationships.
Good rapport building skills: key takeaways for your resume
The ability to create a good rapport is incredibly beneficial to your career.
Employers expect their employees to have the ability to establish good interpersonal relationships in the workplace.
Demonstrating your good rapport skills on your resume makes you a desirable candidate.
Give examples of effective communication skills.
List some relevant skills that can help you to highlight your abilities to create a good rapport.
Demonstrate the results you achieved with your good rapport-building skills.
About this report:
Data reflects analysis made on over 1M resume profiles and examples over the last 2 years from Enhancv.com.
While those skills are most commonly met on resumes, you should only use them as inspiration and customize your resume for the given job.
Looking to build your own resume?
Enhancv is a simple tool for building eye-catching resumes that stand out and get results.
Variety of custom sections
TRY FREE FOR 7 DAYS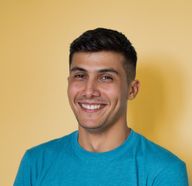 Volen Vulkov
Volen Vulkov is a resume expert and the co-founder of Enhancv. He applies his deep knowledge and experience to write about a career change, development, and how to stand out in the job application process.
Continue Reading
Check more recommended readings to get the job of your dreams.