Automation Skills: Example Usage on Resumes, Skill Set & Top Keywords in 2023
Here are the top ways to show your automation skills on your resume. Find out relevant automation keywords and phrases and build your resume today.
Is your resume ATS-friendly?
Drop your resume here or upload a file to find out if the skills in your resume are readable by an ATS.
Here are the top ways to show your automation skills on resume for 2022. Read through our automation keywords and phrases and build your resume today.
See examples of how automation is used in resumes.
•

Achieved a reduction of 45% in support calls for End User computing by implementing self help, self heal and automation

•

Headed 4 Product QA functional and automation team

•

Reduced 80% of automation time due to implementation of appropriate tool and continuous integration process

•

Brought about several key improvements in automation framework which allowed for 40%-time reduction in quality releases

•

Decreased test time by 35%, collaborating with Test Automation to plan effort for each release.

•

Implemented Automation and NLP in Claims processing which will reduce over payment to providers by $100 M in five years

•

$5M United States Postal projects including FSS, APP and other automation
RIGHT
What jobs require automation skills?
Software Developer
Software Engineer
Entrepreneur, Investor, Mentor
Director, Americas Presales
Manager, Regional Presales
Technical Delivery Lead And Manager
Internee
Senior Engineer
Director, Web Product Management
Project Manager
Automation skills courses and certificates.
Appium -Top class 200 +Lectures on Mobile Automation from basics to Framework level with real time examples
UPDATED-"Top Ranked #1 API Test Automation & Postman course from Basics to Framework with tons of Real time API examples
Learn Robotic Process Automation to Unleash a Modern RPA Career
Fastest & easiest way to do Selenium test automation! Mobile test automation, API test automation, and database too.
Here are the top related skills to automation:
Java
Python
Sql
Devops
Jira
Project Management
Responsible
Management
Html
Design
About this report:
Data reflects analysis made on over 1M resume profiles and examples over the last 2 years from Enhancv.com.
While those skills are most commonly met on resumes, you should only use them as inspiration and customize your resume for the given job.
Looking to build your own resume?
Enhancv is a simple tool for building eye-catching resumes that stand out and get results.
Variety of custom sections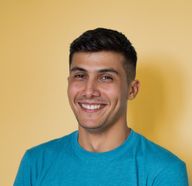 Volen Vulkov
Volen Vulkov is a resume expert and the co-founder of Enhancv. He applies his deep knowledge and experience to write about a career change, development, and how to stand out in the job application process.
Continue Reading
Check more recommended readings to get the job of your dreams.