How to Demonstrate Diligence Skills on Your Resume?
Here are the top ways to show your Diligence skills on your resume. Find out relevant Diligence keywords and phrases and build your resume today.
Is your resume ATS-friendly?
Drop your resume here or upload a file to find out if the skills in your resume are readable by an ATS.
Diligence is defined as determination and careful effort at the workplace. It is needed in all spheres of life, as it is one of the key ingredients for success.
Being persistent and hardworking in your workplace can bring you impressive achievements in your career. Not only does it cause you to achieve your goals, but it also makes a favorable impression on your managers.
A diligent employee shows persistent and hardworking effort in doing their job. Diligence is a virtue of the desirable employee.
Demonstrating diligence shows that you can efficiently do your job in a timely and cost-effective manner using relevant knowledge, skills, determination, and care.
Why diligence skills are wanted by recruiters on your resume?
It is known that businesses want to hire and retain the best employees in their field. Most recruitment or HR managers are looking to hire individuals who take responsibility for their actions, are dependable, hardworking, and don't let the others in their team down.
Hence, recruiters want to see in candidates' resume diligence skills. Being diligent makes you an asset to your organization and leads you toward excellence in your work and makes you a valuable employee. Making a good career requires commitment, and to stay committed you must be diligent.
Employers expect their employees to be diligent, which means that they have a set of soft skills that allows them to fully understand their job duties and perform them correctly. Diligence refers to being persistent and making a hard effort in doing your job. Not only does it cause you to achieve your goals, but it also makes a favorable impression on others.
Therefore, you have to demonstrate skills and abilities on your resume to showcase you are a diligent employee.
What skills, activities, and accomplishments help you highlight your diligence skills?
Be a typical example of a diligent employee by enhancing in your resume some of the traits of a diligent person:
Detail-oriented is a beneficial behavior that presents you as an individual who pays close attention and notices minor details.
Organizational skills are another trait of being diligent. These skills are all about being able to prioritize tasks, maximize efficiency, and maintain structure throughout your work.
Time management refers to achieving your goals fast without wasting time. Knowing how to manage your time, you can focus on core things and proceed to the least important, which is showing your diligence.
Reliability is an essential part of being diligent. Showing reliability means acting within your work role to advance the goals and vision of the organization you are working for.
Communication skills are essential when it comes to being diligent. Successful communication helps you better understand people and situations, ergo build trust and respect, and do your job in a high manner.
How to demonstrate diligence skills on your resume?
Demonstrate on your resume that you are determined to achieve your goals.
Give examples that you are consistent in your work and have a clear vision of your career path.
Express your commitment to achieving your goals and put in your best efforts to accomplish them.
Mention some occasions when you have worked effortlessly, achieve excellence and experience remarkable success.
Explain how you deliver high-quality and meticulous work.
Example 1: Demonstrate diligence skills in the experience section
•

Implemented customer experience improvements to turn around falling customer base, which increased conversation by 10% and sales 15%

•

Reduced shrink from an initial 2.98% to 0.97%

•

Responsible for overall supervision, training, mentoring, and appraisal of ten sales associates

•

Developed daily waste logs; decreased food waste 3% and liquor waste 2%
RIGHT
These examples demonstrate that the candidate for the position of Assistant Manager is diligent and good at their job.
They show devotion to their work by improving the results they are achieving.
Their diligent work made profits and reduced expenses. The candidate was in charge of supervision, training, and mentoring other coworkers.
This proves that they were highly experienced and diligent to be entrusted with these responsible tasks.
Example 2: Demonstrate diligence skills in the resume summary section
Detail-oriented Administrative Assistant with excellent administrative skills, and ability to prioritize tasks. Bringing more than 5 years of experience in dedicated work in record keeping, office support, and report coordination.
RIGHT
This resume example communicates confidence and determination. As an Administrative Assistant for five years, this candidate has experience to prioritize tasks to maximize efficiency.
They also are using the right keywords and action verbs to emphasize their ability to be diligent.
Example 3: Show your diligence skills in your achievements' section
describe your achievement
Awarded 2019 Top Sales Representative of the Year.
RIGHT
Demonstrating your most proud achievements on your resume is showing that you are an employee that goes beyond average.
The provided examples are showcasing a person who is determined, goal-oriented, and a diligent employee.
Diligence skills: key takeaways for your resume
Demonstrate diligence by describing the results that you've achieved at your previous workplace.
Give examples that convince the hiring managers that you are persistent and making a hard effort in doing your job.
Describe other soft skills that represent diligence.
Provide examples that you are an asset to the organizations that you are working for.
Use action verbs such as detail-oriented, organized, dependable, or responsible to emphasize your strong diligence skills.
About this report:
Data reflects analysis made on over 1M resume profiles and examples over the last 2 years from Enhancv.com.
While those skills are most commonly met on resumes, you should only use them as inspiration and customize your resume for the given job.
Looking to build your own resume?
Enhancv is a simple tool for building eye-catching resumes that stand out and get results.
Variety of custom sections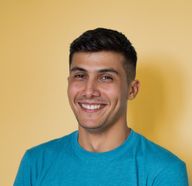 Volen Vulkov
Volen Vulkov is a resume expert and the co-founder of Enhancv. He applies his deep knowledge and experience to write about a career change, development, and how to stand out in the job application process.
Continue Reading
Check more recommended readings to get the job of your dreams.