Dealing with Ambiguity Skills
How to Demonstrate Dealing with Ambiguity on your Resume?
Here are the top ways to show your Dealing with Ambiguity skills on your resume. Find out relevant Dealing with Ambiguity keywords and phrases and build your resume today.
Is your resume ATS-friendly?
Drop your resume here or upload a file to find out if the skills in your resume are readable by an ATS.
What is ambiguity in a workplace?
In general, you can define ambiguity as a doubtfulness or uncertainty of meaning or intention.
Ambiguity in a workplace is more than frustrating and challenging. Life situations can be hard enough, and sometimes your career is the only place, where you think you can achieve a clear direction and a sense of control. Having a clear vision and goals in your work life can also give you a sense of stability.
However, uncertainty in the workplace is part of today's business world. More than often, you are facing situations or statements that are vague, because they can be understood in more than one way. Some tasks can be handed out with incomplete directions, leaving you in an awkward situation.
In this kind of situation, you can lean on your skillset to make the best decision without having all the information and direction.
Why showing how you are dealing with ambiguity is important on your resume?
Ambiguity in the business environment creates complexity and makes decision-making difficult, creating uncertainty and stress. To stay at the forefront of your career, you must show that you can adapt to change and deal with ambiguity.
Employers highly value employees who can identify ambiguous situations in the workplace and successfully overcome them.
There are many internal complexities in corporate life and many more external complications. This is why, on a resume, recruiters are looking for hints that will present the candidate with a strong ability to deal with ambiguity.
What skills, activities, and accomplishments help you highlight your abilities to deal with ambiguity?
You can show on your resume that you have the needed skills to deal with ambiguity, by demonstrating your abilities to be adaptable, flexible, and you can manage uncertain situations. You can select some transferable skills/abilities that you can apply when you deal with ambiguity. The following list can help you:
Interpersonal skills are the key to success in dealing with ambiguity. Staying calm and being patient when you interact with your coworkers, both individually and in groups, can help you navigate the situation with a clear mind.
Communication: To help work through and prevent ambiguity in various situations, continuously communicate with your team members and manager.
Problem-Solving: The importance of problem-solving skills when dealing with ambiguity can be one of the keys to resolving the situation. Especially for roles that require dealing with complex business challenges, tight deadlines, and changing variables.
Creative thinking can help you when you encounter an ambiguous situation. Creative thinking skills allow you to uncover innovative and progressive solutions to problems and provide new perspectives to any problem.
Planning skills: Dealing with ambiguity involves being aware of your internal self, and also being aware of what is going on around you. Planning in the face of ambiguity can help you develop strategies to accomplish goals. It is crucial that you are flexible enough to adapt to the new situation.
How to demonstrate your abilities to deal with ambiguity on your resume?
Provide examples of your effective problem-solving skills.
Explain why you can be adaptable and flexible when dealing with ambiguous situations.
Describe your experience dealing with complex business challenges and changing variables.
Give examples of your planning skills.
Example 1: Demonstrate your abilities to deal with ambiguity in the experience section
POL Management Consultants
•

Evaluated information gathered from multiple sources, reconcile conflicts, and decompose high-level information into details.

•

Supported testing on corporate projects to refine solutions and ensure they fit the purpose and match the customer's needs.

•

Analyzed vendor financial statements, determining merger and acquisition target's ability to successfully perform services.
RIGHT
In this example, they show confidence in navigating ambiguous situations by gathering as much as possible information and communicating it to resolve problems between the parties.
They demonstrated creative thinking and problem-solving from vague situations to a specific issue.
The business environment and trends constantly evolve, which requires researching and developing an understanding. They know how to carefully plan and analyze all points of view to achieve their goals, no matter the situation.
Example 2: Demonstrate your abilities to deal with ambiguity in the resume summary section
Flexible and adaptive, a diligent administrative professional with experience in financial industries. Assist executives and managers on multiple organizational levels. With innovative and critical thinking, always prepared to assist in dealing with an ambiguous task or situation. Resourceful and independent problem-solver.
RIGHT
This Executive Assistant's resume summary projects confidence and unwavering that they will stay calm and adapt if an ambiguous task or situation arises.
They use the right keywords to emphasize the necessary skills and abilities to resolve any unsettled situation.
Example 3: Show your abilities to deal with ambiguity in your achievements sections
Exceeded online sales goals by 20% by developing a new sales strategy during the national lockdown in 2020.
Created a company culture initiative that raised employee satisfaction rates by 25%
Organization and Planning
Implemented a new organization system for online meetings with 9 other department heads to discuss goals, updates, and challenges, increasing productivity across departments by 20%.
RIGHT
There is no better way to demonstrate how you are dealing with an ambiguous situation than giving successful examples of how you can turn around unsettling situations into achievements.
With these examples they exhibit confidence, thinking clam and clear in challenging circumstances.
Dealing with ambiguity: key takeaways for your resume
It is significant to demonstrate on your resume your abilities to manage uncertain situations.
Describe your skill set to deal with ambiguity
Give your resume a booster by describing your achievements in a challenging environment.
Share your previous experience and knowledge with ambiguity.
About this report:
Data reflects analysis made on over 1M resume profiles and examples over the last 2 years from Enhancv.com.
While those skills are most commonly met on resumes, you should only use them as inspiration and customize your resume for the given job.
Looking to build your own resume?
Enhancv is a simple tool for building eye-catching resumes that stand out and get results.
Variety of custom sections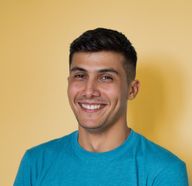 Volen Vulkov
Volen Vulkov is a resume expert and the co-founder of Enhancv. He applies his deep knowledge and experience to write about a career change, development, and how to stand out in the job application process.
Continue Reading
Check more recommended readings to get the job of your dreams.