Strong Visual Art Skills: Example Usage on Resume, Skill Set and Top Keywords in 2023
Here are the top ways to show your Visual Art skills on your resume. Find out relevant Visual Art keywords and phrases and build your resume today.
Is your resume ATS-friendly?
Drop your resume here or upload a file to find out if the skills in your resume are readable by an ATS.
If we want to understand visual art skills, we need to know what art is.
Art has many forms. All of them are a result of the human imagination, our creative skills, and technical proficiency. It is admired for its beauty, emotional power, embedded concepts, and technical mastery.
Visual art has three classical branches - painting, sculptures, and architecture.
What are visual art skills and why are they wanted on your resume?
Art skills are defined as hard skills because of the technical abilities (technical knowledge) you need to learn in order to create it. But there is a side of art that comes from your creative skills (personality traits) which are soft skills. Even if you are a self-taught artist you still develop a certain set of technical skills on your own.
On the other hand, if you lack creative skills and imagination you will create mediocre art even if you are a technical master. Visual art has so many subforms that it is hard to collect them all in one article, so for this piece, we will concentrate on computer graphic artist skills.
When you list visual art skills on your resume it is important to add more depth and to explain in detail what combination of hard and soft skills makes you a good visual artist.
Visual art skills are very important for graphic designers and other computer artists. They are at the core of the job specifications and job requirements. Without them, you will not be able to do your job. It would be like being a driver without driving skills.
Be specific when you describe what skills make you a well-rounded artist. This will help you with ATS ( Applicant Tracking Systems ) which look for certain keywords and filter out candidates who do not use them on their resume.
What traits, skills, and abilities help you demonstrate strong visual art skills on your resume?
Life drawing / Reference drawing: Painting from life or reference will help you to enrich your experience leading to more credible work. This will also improve your pen-eye coordination and observational skills.
Realistic drawing: This is the ability to draw what you see, remember or imagine realistically. It is a cornerstone of visual arts. You have to be able to recreate the world around you.
Constructive drawing: This is the ability to create simple shapes that represent the object you are drawing. It develops your creativity and ability to come up and work with concepts.
Knowledge of art materials and how to use them: Obviously if you do not know what materials to use you can not start drawing. In the case of digital artists, the situation is similar. If they do not have access to a device and software and know how to use them they can not work.
Perspective and proportions: It is very hard to recreate a 3-dimensional world on a 2-dimensional flat surface. So this is where the knowledge of perspective and proportions come into handy and help minimize the distortion. There is something called "golden proportions" and this is the reason why the works of art are beautiful.
Composition skills: Simply said composition skills are the ability to put everything together so that it looks good. You can arrange things the way you want but if you follow the rules of composition your creation will look better.
Rendering tonal value: This is a technique that allows the representation of a 3-dimensional image on a flat surface. Rendering techniques are a must if you want to be a professional artist
Colour theory and techniques: Knowing colors and how to use them is important if you want to create colorful art. This skill is useful in creating contrasts. It helps in choosing the right palette if you want to express emotion.
Software: If you are a digital artist you have to be able to work at an expert level on some of these - 3D Rendering and Modelling, Illustrator, Acrobat, CorelDraw, FreeHand, Outlook, InDesign, HTML, CSS, App Wireframe Design, Photoshop etc.
Being observant: Observe the artwork of other artists. This will not only inspire you but it will also give you ideas of new techniques. It may also help you find the solution to a problem you experience.
Being persistent: You could develop persistence through constant challenges. It will help you get through the boring aspects of the work and will make sure you will follow up with the project until it is completed.
Focus: An artist must be able to avoid distractions and devote himself to the work. Only through attention to detail and concentration he or she will be able to give soul to his or her creations.
Communication: This is a skill that is required for almost any position. To be a productive team member or to work with clients you need to be able to receive, decode and transmit information in a way people understand it.
A desire for feedback: As a creative individual you will need feedback to create better art. You can learn how to observe people's reactions or directly ask for feedback. You will also need to learn how to accept negative feedback and use it
Time management: One of the biggest problems of artistic people is their inability to manage time. This results in poor productivity. They seem to always await inspiration. The truth is that great artists are aware of this trap and know how to avoid it. They know themselves and they plan the best time range of the day for work. They also prearrange circumstances and environments to boost their productivity.
Attention to detail: A real artist must have the ability to accomplish tasks while making sure all areas of the project get attention and are completed up to a standard. This makes a huge difference because the main purpose of the art is to be displayed. Many people will see your creation and the lack of attention to detail will be noticed.
Creative skills: A successful and productive artist will have a great ability to use his or her imagination to generate new ideas, find new approaches or form a unique perspective. As a result his or her art will provoke and affect the audience.
How to demonstrate strong visual art skills on your resume?
If you made an impact, make sure to voice this through the proper keywords on your resume such as "build", "conceptualized", "created", "designed";
Describe all the projects you worked on in previous organizations. You can also mention if you were under the supervision of somebody with a well-recognized reputation. You can also add the "Personal Projects" section on your resume.
List any art courses that you have taken besides your main education. List all software and devices you are familiar with. Refrain from including outdated technology.
Describe a situation in which you were under pressure but you still managed to stay focused and completed the project on time.
Demonstrate how you plan your schedule and organize your work environment.
List any innovation you implement in your work
List awards and accomplishments outside of your working place that are related to art
Give data that will support your productivity claims
Example 1: Show your art skills in your experience bullet points
•

Created 3D models, textures and animations.

•

Managed more than 30 part-time Program Assistants.

•

Successfully managed and motivated a 25-member team, reducing the staff turnover to 0

•

Introduced new technology HTML5, CSS3, Jquery, Angular2, ReactJS in the organization

•

Taught new team members the basic concepts of computer-assisted 3D design with programs like TinkerCAD and Inventor
RIGHT
Example 2: Demonstrate art skills in your resume summary
Talented Animator with 7+ years of experience in creating explainer videos and engaging animations for clients from different niches, including TV projects, branding work and animated marketing assets.
RIGHT
Produced an international launch video for iQx product range
I delivered the launch video on target which I single-handedly directed and produced from scratch.
RIGHT
Top related skills to visual art skills:
Photography
Excel
Autocad
Adobe Photoshop
Painting
Design
Reading
Communication
Slides
Sheets
Forms
3D Rendering and Modeling
Illustrator
Acrobat
CorelDraw
FreeHand
Outlook
InDesign
HTML
CSS
App Wireframe Design
Should I show or say what level my visual art skills are?
In the case of visual arts and acknowledging that art is subjective it is much better to refrain from determining your level of expertise. Let the HR officer and other assisting professionals do this. You could always include links to your art portfolio so that they can see it and evaluate it for themselves.
Should I categorize my visual art skills?
Yes, this is a good idea. You can organize them into two groups - soft skills and hard skills. Put those that are personality traits in the first group and the technical skills in the second group. This will give a more organized look to your resume.
Art skills: Key takeaways for your resume
Do not just say that you have "art skills". Make sure to establish a position based on skills that form a successful artist and to list all of them that are relevant.
You will need to support your claims with information in the Work Experience section and Education section. Otherwise, they are just words.
Put extra emphasis on your productivity by showing data but make sure to demonstrate that you follow standards and you have attention to details
Do not evaluate your own expert level but make sure to include links to your portfolio
Make sure to add a "Personal projects" section if this will help you demonstrate talent relevant to the job specification
Include information with the names of your teachers and supervisors if they are known in the industry
Demonstrate ability to be organized and even to be a self-starter in case the position is remote.
About this report:
Data reflects analysis made on over 1M resume profiles and examples over the last 2 years from Enhancv.com.
While those skills are most commonly met on resumes, you should only use them as inspiration and customize your resume for the given job.
Looking to build your own resume?
Enhancv is a simple tool for building eye-catching resumes that stand out and get results.
Variety of custom sections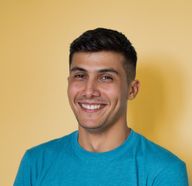 Volen Vulkov
Volen Vulkov is a resume expert and the co-founder of Enhancv. He applies his deep knowledge and experience to write about a career change, development, and how to stand out in the job application process.
Continue Reading
Check more recommended readings to get the job of your dreams.