Coordinating Skills: Example Usage on Resumes, Skill Set & Top Keywords in 2023
Here are the top ways to show your coordinating skills on your resume. Find out relevant coordinating keywords and phrases and build your resume today.
Is your resume ATS-friendly?
Drop your resume here or upload a file to find out if the skills in your resume are readable by an ATS.
Why are Coordinating Skills Important
Coordinating skills are important to employers because they show you can manage multiple projects (and possibly people) at a time. If you have strong coordinating skills, you're more likely to be organized and contribute to the efficient day-to-day operations of a business. Employers value these skills because it means you can take on more responsibility and increase productivity.
See examples of how coordinating is used in resumes:
Designed four business model canvases for Mobile apps, including 2 mobile payment apps, map services and loyalty app;

Designed user interface and user experience for 2 apps.

Produced the Toronto episode of Life-Sized City, Season 1, airing on Knowledge and TVO networks

Worked on set for the multi-million dollar 2018 Make Google Do It broadcast campaign

Coordinated travel and lodging for >30 Googlers for I/O conference

Created purchase orders, processed invoices, and actualized finances on budgets ranging from $10k-500k

Implemented a media strategy that doubled views on YouTube and increased subscriptions by 40%
RIGHT
these coordinating skills are always in high demand
Organize staff-wide meetings, create meeting agendas, and assign action items after meetings
Create and manage project timelines, deadlines, and budgets
Work cross-functionally with other departments to ensure organizational objectives are met
Coordinate company-wide events, lunch and learn series, etc.
Developed and implemented new procedures and protocols
What jobs require coordinating skills?
Project Manager
Executive Assistant
Team Leader
Cashier
Marketing Executive
Business Analyst
Senior Software Engineer
Deputy Manager
Accountant
Site Engineer
Coordinating skills courses and certificates.
Build a Team, Delegate Tasks, Monitor Results Remotely & Deliver Extraordinary Service to Clients by Using GoogleDocs
Learn the fundamentals of Day of Wedding Coordinating along with the key principles for building a client base.
Learn to work SMARTER not HARDER when it comes to "Day Of Coordination"
Making Event Planning and Coordinating Simple
Here are the top related skills to coordinating:
Responsible
Management
Managing
Monitoring
Sales
Operations
Communication
Design
Excel
Production
Project Management
For a deeper look into what's the best resume format for you based on experience, check out our guides:
About this report:
Data reflects analysis made on over 1M resume profiles and examples over the last 2 years from Enhancv.com.
While those skills are most commonly met on resumes, you should only use them as inspiration and customize your resume for the given job.
Looking to build your own resume?
Enhancv is a simple tool for building eye-catching resumes that stand out and get results.
Variety of custom sections
TRY FREE FOR 7 DAYS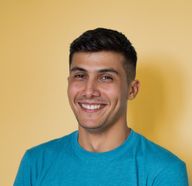 Volen Vulkov
Volen Vulkov is a resume expert and the co-founder of Enhancv. He applies his deep knowledge and experience to write about a career change, development, and how to stand out in the job application process.
Continue Reading
Check more recommended readings to get the job of your dreams.