Spark Skills: Example Usage on Resumes, Skill Set & Top Keywords in 2023
Here are the top ways to show your spark skills on your resume. Find out relevant spark keywords and phrases and build your resume today.
Is your resume ATS-friendly?
Drop your resume here or upload a file to find out if the skills in your resume are readable by an ATS.
Does the job application require Spark skills?
Only the best applicant will be considered for the job.
Fortunately, you know you have the skills and the knowledge to thrive at such a role. But how do you convince the hiring manager of that?
We've gathered a list of the best Spark skills to put on your resume:
See examples of how Spark is used in resumes.
•

Engaged, recruited and activated startups on Microsoft platform driving 800+ BizSpark and 50+ BizSpark Plus adoption.

•

Provisioned 3 node Spark Cluster.

•

Provided stream support to Big-InFoActiv using Kafka and Apache Spark 2.0

•

Implemented critical algorithm using Scala with Spark and improving the performance by 90% /

•

Helped Lafla developing a Spark cluster in 2-weeks time

•

Contributed to +$1M dollar savings migrating SQL to Spark/Hadoop/Parquet

•

Conversion of 1000+ Informatica Power Center routines to IICS, SAS code into PySpark hosted on AWS Glue
RIGHT
These spark skills are always in high demand.
Big Data framing and analysis
Programming languages: Python, Scala, Java
Spark SQL
Spark Streaming
MLlib
Elastic MapReduce
Spark DataFrames and Datasets
GraphX library
Pro tip
Does the job application require Spark skills?
How to demonstrate spark skills on your resume
Handled Machine Learning model development and data engineering using Spark and Python
Applied statistical techniques and big data technologies using Spark to solve business challenges
Provided technical leadership and guidance to interns on Spark project-related activities
What jobs require spark skills?
Data Scientist
Software Engineer
Full Stack .net Developer - Freelancer
Full Stack Software Developer
Data Engineer
Software Developer
Senior Data Scientist
Senior Software Engineer
Big Data Engineer
Consultant
Spark skills courses and certificates.
Dive right in with 20+ hands-on examples of analyzing large data sets with Apache Spark, on your desktop or on Hadoop!
Learn how to use Spark with Python, including Spark Streaming, Machine Learning, Spark 2.0 DataFrames and more!
Dive right in with 15+ hands-on examples of analyzing large data sets with Apache Spark, on your desktop or on Hadoop!
Hands-on examples of processing massive streams of data - in real time, on a cluster - with Apache Spark Streaming.
Here are the top related skills to Spark:
Python
Java
Sql
R
Hive
Mysql
Scala
Kafka
Mongodb
Git
Javascript
About this report:
Data reflects analysis made on over 1M resume profiles and examples over the last 2 years from Enhancv.com.
While those skills are most commonly met on resumes, you should only use them as inspiration and customize your resume for the given job.
Looking to build your own resume?
Enhancv is a simple tool for building eye-catching resumes that stand out and get results.
Variety of custom sections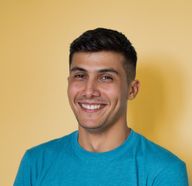 Volen Vulkov
Volen Vulkov is a resume expert and the co-founder of Enhancv. He applies his deep knowledge and experience to write about a career change, development, and how to stand out in the job application process.
Continue Reading
Check more recommended readings to get the job of your dreams.