Quick Answer:
A master resume is an all-encompassing collection of your work experience, volunteer work, and skills. Unlike a targeted resume, it includes every bit of information relevant to your career. Creating a master resume allows you to quickly tailor your resume to a particular posting and can be an insightful reference point for future job applications.
The absolute best way to get your resume picked from a pile of other applicant's resumes is to create a tailored, customized resume, which is specific to the job you're applying for.
You can do this by creating a master resume, a document which lists all your skills and job experience.
A great master resume minimizes the amount of time it takes to create a resume, as you can easily plug in pertinent experience that fits the role that you're applying for.
If you're looking to differentiate yourself from other jobseekers and land your dream job, a master resume template can be incredibly helpful.
In this article, we examine:
What is a master resume and what is its role in your job application process.
Example of a master resume.
How to build a master resume, what it includes, and how to craft one.
How to customize a resume from a master resume.
If you're interested in learning more about how to showcase your skills and qualifications to potential employers, consider using Enhancv's resume builder. You can gain information to craft the perfect tailored resumes from job descriptions.
What is a master resume template?
Upload & Check Your Resume
Drop your resume here or choose a file. PDF & DOCX only. Max 2MB file size.
A master resume is a general resume template that includes all your work history, volunteer experience, education, and skills. It's basically a record of all the details of your career.
Having one large document filled with all the information from your work history allows you to have all your experience at your fingertips. This allows you to sort through your information to create a target resume for each job posting.
What's the difference between a master resume and a target resume?
Unlike a master resume, which includes all your experience, a target resume is a document tailored to a particular job.
A target resume is the polished professional resume which you send out, while a master resume is for yourself.
In order to create an effective resume, you'll want to condense all your pertinent work information into a one to two pages. Target resumes are significantly easier to write with a good master resume, as you can scan through your master resume and find exactly what you need for the role that you are applying for.
It is important to note that master resumes should not be used as target resumes, primarily because they involve the total length and breadth of your career experience. It would be tedious for a hiring manager to read through your master resume.
How to build an effective master resume
Writing a master resume involves a thorough understanding of your relevant experience and skills. When you are building an effective master resume, you should comb through some of your old resumes and cover letters, including all the jobs that you've worked on and achievements that you've gained through your career.
What does it include
Your contact information
The first thing you put on your master resume is your contact information. Here are some things you should include:
Contact information for master resume
your first and last name
phone number
email address
professional social media accounts, like your LinkedIn account
the link to your website or online portfolio
A professional summary
A professional summary is a 2 to 3 sentence objective statement which lists your qualifications for the role. When writing a professional summary, choose dynamic active verbs to start every sentence.
One of the best things about a professional summary is that you can not only list the skills and abilities that you have, but you can also include specific keywords which, when put through applicant tracking software(ATS), can help you to get selected for an interview.
Example:
Passionate about using my landscape design skills to create environmentally friendly outdoor spaces which are also inviting, friendly, and practical. Honed my project management and leadership skills to manage and provide support to several teams of landscapers.
Work experience
Every part-time job and full-time job that you've held, including the organization and employer that you've worked for, should be put in your master resume. This is where master resumes can get quite large, as you're including all of your work experience into one document. Part-time or volunteer roles should also be included.
Be sure to include all the duties and responsibilities that you held in each of your roles, and do your best to be as specific as possible when listing each one of your duties and responsibilities.
Example:
Maintained 20 different forklifts at a medium-sized factory, while also performing small engine repairs on different pieces of machinery.
Skills
Include special accomplishments and projects that you've worked on, as well as the skills and qualifications you gained through your work history.
Hiring managers are interested in seeing unique skills that jobseekers possess, and that's why it's important to include every one that comes to mind. One helpful way to categorize all your skills is to arrange them in daily, monthly, and yearly roles that you had at the organization.
Example:
communication skills | leadership skills | photo editing software | web design|
Education
Include a list of your education, training, each course that you took, and include any certifications, diplomas, and degrees that you've earned.
Include the name of the educational institutions that you attended, and the name of the degree that you earned. Always include the city and state where you attended school, as well as the date that you graduated.
Example:
Bachelors of Science - The University of California
Davis- 2020
Tips to create a master resume
Use bullet points to help to create a scannable document, one that is easy-to-read and will be very useful to you.
Don't forget to include any volunteer roles that you've had, as they may come in handy if you're looking for a specific role.
If you work in a creative position, and you have a portfolio, be sure to go through it and look for any recommendation letters or annual evaluations. In those old documents, you'll be able to find specific instances where you excelled in your role.
Consider your master resume as a living document, one that you will continue to go back to and add to. You can start creating a master resume while working in your current job, and include specifics about the current roles that you're working. When you work at a new job, you can continue to add to it.
The length of a master resume truly depends on the amount of jobs that you've worked, education, and training. There is no limit to the amount of content that you can include.
How to customize a resume from a master resume
Rid your resume of irrelevant work experience
Once you have completed your master resume, one of the most difficult things will be to nail down specific work experience that will show your competency to a prospective employer.
In order to simplify your resume, only include work experience and skills which apply to the role that you're applying for. No matter how great you feel about a certain ability, always ask yourself "Would this impress a potential employer?" If the answer to that question is no, then don't include it.
How many jobs should you list?
When you're trying to create a targeted resume, you may be wondering how many jobs you should include in it.
The maximum length of a resume should be two pages, as it has just enough space to highlight your key achievements and career goals, whilst also being easy to scan for hiring managers.
For example, early on in your career your resumes may include that you were an Eagle Scout, but as you gain more practical experience, you may want to remove that from your resume.
Listing contract or freelance roles
If you've worked as a self-employed contractor for different companies, you may want to include some of that work in your targeted resume.
It all depends on whether you can show that the skills and abilities you gain from that role can make you the ideal candidate for the position you're applying for.
Major Takeaways
A master resume is a general-purpose resume where you list all work experience, skills, education and training you've received throughout your career.
A targeted resume is something that jobseekers send out to specific jobs with only relevant work experience listed.
When creating a master resume, include all volunteer roles, contractor freelance roles, and summer jobs throughout your career.
Before you set out to create a new resume, check out Enhancv's resume app, which offers expert advice to build the perfect resume. You can also speak with a career counselor who will help you tailor your resume to the specific needs of a job posting.
Make your move!
Your resume is an extension of yourself.
Make one that's truly you.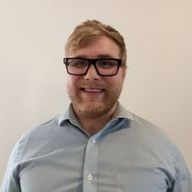 Dave Van Kooten
Is a human resource expert that helps passionate jobseekers to put their best foot forward to prepare for an interview. He believes that success can be achieved through going out of your comfort zone.