Public Speaking Skills and How to Describe them on Your Resume?
Here are the top ways to show your Public Speaking skills on your resume. Find out relevant Public Speaking keywords and phrases and build your resume today.
Is your resume ATS-friendly?
Drop your resume here or upload a file to find out if the skills in your resume are readable by an ATS.
What is public speaking?
Public speaking is the ability to deliver an oral presentation or speech to a live audience. Public speaking is an important skill for many professions. People who develop effective presentation skills can become the presenter everyone listens to.
Public speaking is a valuable ability whether you are trying to sell a client or energize a team, the power of your presentation skills makes the difference between success and failure. Presenting information clearly and effectively is a key skill to connecting with your audience and getting your message out.
Public speaking is the foremost ability in businesses, education, and the public arena. Public speeches can cover a wide range of topics and have many goals - to inform, educate, entertain, or influence the listeners. Over the years, public speaking in communication has played a major role in education, government, and business.
Why is public speaking important on your resume
Many employers place an especially high value on public speaking skills. Candidates with public speaker skills are often placed in a higher position in the company. They present leadership and the ability to influence their coworkers and clients.
Companies always look for employees who can deliver clear and engaging presentations, no matter what department they will work in.
The spoken word can be even more powerful than the written word in the hands of the right speaker. Ideally, every employer should present a good level of communication and presentation skills, that's why you should consider showcasing your public speaking skills on your resume.
You can do that by emphasizing some skills that can be associated with speaking in front of a small or large audience. To help you with that, we made a list of relevant skills that will help you highlight additionally your public speaking skills.
What skills, activities, and accomplishments help you highlight your public speaking
Including public speaking skills on your resume can be something that sets you apart from the rest of the candidates. Check out the public speaking skills, which can be the key to landing you the job you want:
Communication is the skillset that you should emphasize the most. Present your communication skills by saying that you can clearly explain complex concepts to a wide range of people, or how comfortable and confident you are in speaking to a small or large groups.
Analytical skills are necessary skills for public speaking. The ability to gather, understand, and break down data can help you more easily present and report the results of the analysis to a broad audience.
Planning skills are the key to a great presentation or public speech. Demonstrate your ability to accurately estimate the time and effort required to complete task/presentation. You need good planning skills to prepare, not only, your speech, but also your technical equipment.
Writing is an essential skill in the workplace. Strong writing skills help you prepare an outstanding presentation and write speeches that can sell, inspire or inform your audience.
Presentation skills are the ability to organize slides and content in a way your audiences can understand. It also includes some technical skills like knowledge of presentation software like Microsoft PowerPoint, Google Slides, Keynote and more.
How to demonstrate public speaking on your resume:
Mention your good communication skills on your resume summery.
Demonstrate your writing and presentational skills.
Use specific details about your experience to show your achievements and skills.
In the skill section, list your presentational software skills.
Example 1: Demonstrate public speaking in the experience section
Client Relations Spokesperson
Responsible for preparing over 10 statements per mount and addressing radio/TV media regarding the clients' current or upcoming events

Coordinate and host over 20 public speaking engagements

Conduct Product demonstration and application training for customers, new employees and freelancers

Prepare concepts for new clients that promote their brand via commercial spots
RIGHT
The resume experience section is the place to demonstrate best your public speaking skills. Ideally, you want the experience section of your resume to showcase the growth of your skillset.
In the provided example of the Client Relations Spokesperson, we can see first that a hint for a public speaking is in the job title, which shows that this candidate is comfortable speaking to a large audience and have the needed knowledge to do it.
They also demonstrated writing skills specifically for public speeches. In this section, they highlight their abilities and accomplishments in participating in the organizing of public speaking events. The provided examples show also their planing skills and presentational skills.
Example 2: Demonstrate public speaking in the resume summary section
Training Specialist with 10 years of experience in developing, coordinating, and conducting in-service training for employees and clients. Organized and host more than 100 training with a total of 1000+ attendees. With excellent presentation and communication skills.
RIGHT
This resume summary demonstrates public speaking without mentioning it. This is a good example of how you can demonstrate your communication abilities by emphasizing some skills associated with speaking in front of an audience.
From this example, the hiring manager can quickly understand that this job applicant can deliver an oral presentation or speech to a live audience
Example 3: Show your public speaking skills in your achievements sections
Hosted the company's annual fundraising event that netted over $50,000. Prepared the scenario for the event and the speech for the CEO
Managed internal and external communications teams, which resulted in increased efficiencies and $1,000,000+ in savings to the bottom line.
RIGHT
When listing your achievements on your resume, make sure that you include time frame, scale, or results.
This example demonstrate how good communication can earn the company money, a good name, or save resources. Public speaking is not only for special events, it is also about internal communication and the ability to present information to your team or more than one department in the company.
From this example, the recruiter can conclude that this applicant is comfortable to speak in front of coworkers or clients.
Public speaking skills: key takeaways for your resume
Public speaking continues to be an important skill for many professions, and employers value candidates who possess those abilities.
Demonstrating public speaking skills on your resume can set you apart from the rest of the candidates.
Public speaking is not a single skill, it comprises a variety of skills, like communication, writing, planning, and even analytical skills.
You can emphasize the skills associating with public speaking to display your confidence and abilities in delivering a successful oral presentation to the audience.
About this report:
Data reflects analysis made on over 1M resume profiles and examples over the last 2 years from Enhancv.com.
While those skills are most commonly met on resumes, you should only use them as inspiration and customize your resume for the given job.
Looking to build your own resume?
Enhancv is a simple tool for building eye-catching resumes that stand out and get results.
Variety of custom sections
TRY FREE FOR 7 DAYS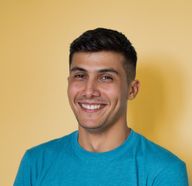 Volen Vulkov
Volen Vulkov is a resume expert and the co-founder of Enhancv. He applies his deep knowledge and experience to write about a career change, development, and how to stand out in the job application process.
Continue Reading
Check more recommended readings to get the job of your dreams.