"Why should we hire you for this position?"
"Why do you want this job?"

This is one of the most common job interview questions, but how do you answer it in a way that demonstrates your experience matches what the interviewer is looking for?

There's nothing worse than getting caught out by a job interview question. It can create an unwanted feeling of panic and ruin your momentum. For me, it always leads to a spiral of pointless chat while I'm trying to figure out what to say next.

The best way to combat these flustering moments is to prepare yourself.

But even if you spend hours preparing, practicing your answers with friends, or talking to yourself in the shower, sometimes you just need some professional advice - that's where our career counselors can help!

Our Mock Interview service will show you how to nail the next job interview!

"Why do you want this job?" is a very common question amongst "what's your greatest weakness?" and "tell me about yourself?"

Sometimes we think these common interview questions are so obvious we don't need to spend too much time preparing, but correctly answering "Why do you want this job?" will be a great advantage to your progression!
Why does the interviewer ask, "Why do you want this job?"

Upload & Check Your Resume
Drop your resume here or choose a file. PDF & DOCX only. Max 2MB file size.
"Why do you want this job?" may feel a bit upfront or bold, but this is the interviewer's strategy to understanding if you're the right match. Not every detail about the job role will be written in the job description, and "Why do you want this job?" is a good way to see what else you have to offer.

It's also a chance for the interviewer to see how much you know about them. It's similar to understanding "Tell Me What You Know About Our Company?".

Not only are interviewers looking for candidates who fit the job role, but also candidates who fit into their company culture. It's important for the employer to know they're hiring someone who will engage and support their values and future goals.


How to prepare for the question, "Why do you want this job?"

Start by reading between the lines. Consider the job description requirements, then try to imagine what the job role would be like on a daily basis.

How could your experiences match up?
Is there an achievement you could use to demonstrate your experiences?


Do some research beyond the job description. Check out their website and social networks to discover what their future goals and values are.

How would you fit into their company culture?
What career goals do you have, and how would this fit in with their strategy?


Finally, take some time away from the interview answering strategies and think about some real reasons why you're applying for the role. Being honest with the interviewer and speaking on a personable level shows you're genuine and dedicated.

What do you like most about the company's reputation?
What previous work has impressed you the most?


How to answer the question "Why do you want this job?"
There's a variety of ways this "Why do you want this job?" can be asked.

'Why did you apply for the role?'
'Tell us why you'd like to work for us?'
'Why are you interested in this position?'

When the question comes, and you're eventually asked "Why do you want this job?" have a moment to take a deep breath and consider your answer. I always like to sip some water to allow time for my thoughts to catch up!


When I first read the job description, I knew I was an instant match. My career achievements fitted in perfectly, including…

From reading your company values I know my skillets could help contribute to your future goals for example…

To be completely honest, I really admire the companies past achievements and your reputation is what made me first apply. I believe our skills and ideas align, such as…


Takeaways

Remember, you are simply telling them why you fit the role. It's not hard, just speak the truth!

Don't go through the recruitment process alone, book a free call and learn how we can help you find your dream job!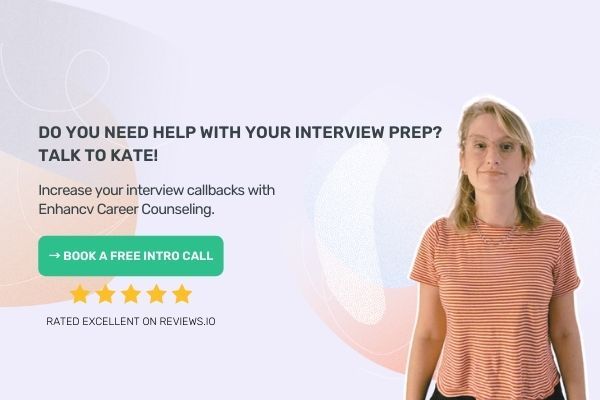 Make your move!
Your resume is an extension of yourself.
Make one that's truly you.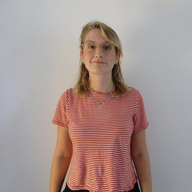 Kate Mabbett
Career Counselor Expert @ Enhancv. Previously worked as a campaigner for mental health awareness and supported young people into finding their first steps on the career ladder.