Budget Management Skills: Example Usage on Resumes, Skill Set & Top Keywords in 2023
Here are the top ways to show your budget management skills on your resume. Find out relevant budget management keywords and phrases and build your resume today.
Is your resume ATS-friendly?
Drop your resume here or upload a file to find out if the skills in your resume are readable by an ATS.
Companies that ask for budget management skills expect you to know about finance and accounting.
But aside from that, there are many tasks and duties that you can be responsible for. Show those skills in your resume, and you'll get more job interviews than you can manage.
Check out our budget management skills list:
Budget management skills list and examples for your resume:
•

Juggled an average of 10 simultaneous national contract deliveries.

•

Successfully managed 3G Telecom Core deployment for Cingular in New England market (MA and RI)

•

Increased e-learning consumption from 5% to 20% in one year

•

Coordinated training operations for 24K+ employees with 800+ trainers, 150+ venues and $24M budget

•

Established e-learning system for 4K users

•

Supervised a $1OOM HR and premise budget

•

Optimized and reduced cost price by 35%;
RIGHT
Budget management fundamental skill set.
Finance statements
Accounting
Contract negotiation
Business administration
Performance measurement and analysis
Cashflow forecasting
Organizational skills
Auditing
Record keeping principles and practices
Pro tip
Companies that ask for budget management skills expect you to know about finance and accounting.
How to demonstrate budget management skills on your resume
Performed budget management tasks such as monitoring company performance against estimates and preparing annual budgets
Lead the budget management department into the preparation and management of financial planning and analysis activities
Encouraged collaboration between budget management teams and executive leadership to develop financial plans to support company strategic initiatives
What jobs require budget management skills?
Project Manager
Project Coordinator
Agile Studio, Learning Technologies And Development Support Group Manager
Marketing & Campaign Manager
Head Of Marketing & Pr
Education & Training Manager - Spine
It Director, Infrastructure And Dc Operations
E-commerce Manager
Full-time Father / Part-time Twitch Affiliate
Head Of Tofas Academy
Budget management skills courses and certificates.
Master budget-Components & order of the master budget & examples of each part including budgeted financial statements
Estimate Your Cash Flow Budget With Our Easy to Use Google Sheets Household Budget Model
Revenue & Expense Budgets and Capital Budgeting. Case Study is Hotel Management with universal principals
Take hold of your life...and budget right now! Learn to plan ahead and budget the right way!
Here are the top related skills to budget management.":
Project Management
Leadership
Communication
Management
Social Media
Google Analytics
Digital Marketing
Sales
Marketing Strategy
Responsible
Team Building
About this report:
Data reflects analysis made on over 1M resume profiles and examples over the last 2 years from Enhancv.com.
While those skills are most commonly met on resumes, you should only use them as inspiration and customize your resume for the given job.
Looking to build your own resume?
Enhancv is a simple tool for building eye-catching resumes that stand out and get results.
Variety of custom sections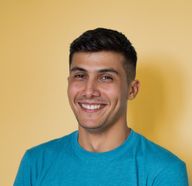 Volen Vulkov
Volen Vulkov is a resume expert and the co-founder of Enhancv. He applies his deep knowledge and experience to write about a career change, development, and how to stand out in the job application process.
Continue Reading
Check more recommended readings to get the job of your dreams.