Supervision Skills: Example Usage on Resumes, Skill Set & Top Keywords in 2023
Here are the top ways to show your supervision skills on your resume. Find out relevant supervision keywords and phrases and build your resume today.
Is your resume ATS-friendly?
Drop your resume here or upload a file to find out if the skills in your resume are readable by an ATS.
Every great leader can tell you how important installing supervision practices are to achieving success.
This soft skill set can be a fantastic addition to your resume, as supervision is about the professional learning and development of the team.
Supervision enables individuals to reflect on and develop their knowledge, skills, and competence through agreed and regular support from another professional.
In other words, skilled supervisors understand how crucial it is to
meet (as a group and individually) and interact with team members
review their work
provide them with the necessary support
Detailed information and knowledge are part of the formula for effective and results-oriented supervision.
Supervision is a soft skill, so make sure you use your strengths, experience, and achievements to showcase your abilities. Writing "that you're a good supervisor" just won't get you anywhere with recruiters.
Within the next section of this guide, we'll answer one of the most crucial questions:
Why is supervision important on your resume?
Supervisors' work affects the productivity of the whole team. With established, effective supervision practices, you can create a more supportive and caring work environment.
This soft skill can improve interpersonal relationships and provide an opportunity for reflection on your professional practice. Supervision allows you to see and think about what went well, or not so well, and where improvements could be made.
Using the supervision skill set, you can do your job more efficiently by gaining the respect of the people around you. In effect, it provides a link between team members and their managers to avoid conflicts and misunderstandings.
What is more, your responsibilities would be to
ensure the accomplishment of work-related tasks
analyze the work of your subordinates
provide feedback and suggestions to further improve your team's skills
Any business or organization would be lucky to have an experienced supervisor, so make sure you can demonstrate this specific soft skill set through your resume.
What skills, activities and accomplishments help you highlight your supervision
There are many skills from which you could choose to show recruiters you are apt at supervision. Some of the most popular ones to illustrate your abilities are
Leadership skills: to be a good supervisor, you need to be able to lead people and help them cooperate in the best possible way. Excellent mentorship showcase that you know how to coordinate your teammates to be more organized and efficient.

On your resume, demonstrate instances where you've taken responsibility for your team's performance and have guided them to achieve their best potential.

Communication and teamwork skills: both create efficient relationships and environment, so that teams can achieve more. When supervising others, you need to be able to provide them with clear instructions.

Your resume is an excellent opportunity to showcase how you've nurtured your team to grow with feedback, trust, and by respecting what they have to say.

Decision-making skills: within your role, you'd often have to take important decisions concerning individuals, your team, and the organization. Decision-making skills develop critical thinking and the ability to predict outcomes.

Approach your decision-making skills by highlighting instances where you've had to take an important decision. What was the strategy behind it? Did you consult with others to reach it?
How to demonstrate supervision on your resume:
Feedback plays a big role in supervision - use your resume as an opportunity to showcase how you provide it, with a focus on efficiency and improvement
List any relevant frameworks you've implemented to ensure that your teammates are achieving high standards of work and performance
Focus your performance metrics on better highlighting your supervision skills - include any feedback (or praise) you've received
What courses, workshops, or training seminars have you attended to ensure your supervision skills are the most relevant and effective?
Supervision is about meticulous attention to detail, that's why you need to be strategic and precise when creating your resume
At Enhancv we always recommend you take the "show, don't tell" approach to listing your soft skills on your resume.
What this means is to focus on your supervision experience on achieving big picture things - results, end goals, and vision.
Another great tip to keep in mind is that job descriptions always list requirements: you can use those as a platform to build various sections of your resume upon.
And now for the part you've all been waiting for - let's get into some real-life resume examples that shine a light on resume supervision skills!
Example 1: Demonstrate supervision in the experience section
Installed office-wide feed-forward practices, where team members focused on what they can do better in the future; this increased their precision by 35%

Mentored a team of 20 junior sales reps to improve their performance with productivity practices - they were able to surpass their Q4 targets

Created QA sessions for all colleagues to ensure the quality of their written communication - this rose the customer satisfaction rate by 65%

Assisted leadership department with performance reviews of 12+ team members to help them determine strategy for growth and company-wide niches for improvement
RIGHT
Your resume experience section should focus on actionable outcomes to highlight your supervision skills.
Within the example above, the team leader has focused on illustrating the frameworks and goals they've attained through their work.
Notice how they've impacted the big picture by helping with the decision-making process and installing company-wide best practices.
Example 2: demonstrate supervision in the resume summary section
Senior manager with 5+ years of experience in mentoring and leading teams to success. Overseeing the work of the 10-member accounting department to follow relevant compliance frameworks and be 100% precise with admin work. In the last 2 years, have taken multiple strategic decisions to enhance team performance with incentives - this resulted in a rise in the profit margins by an AVG of 55%/ year.
RIGHT
The senior manager has used the summary section of their resume to highlight their vision and achievements they're most proud of.
There's an overview of their day-to-day supervision of a niche department, as well as how they've impacted the business-side of the organization.
Example 3: Show your supervision in your achievements' section
Manager of The Year, 2020
The award recognized my impact on improving KPIs for the team I mentor by supporting them in becoming more efficient and productive. Thus, they were able to surpass their annual targets by 56%.
Increased company profits by over 20%
By supervising my team in an effort to become more productive, we were able to increase the profits margins. This also led to a more efficient distribution of working hours, a more competitive environment, and higher demand from customers.
Organized 12 charity drives
From linking with respective charities to organizing a team of volunteers, successfully set up the Help to All monthly drives. Ensured that all donations met the needs and were always delivered on time.
RIGHT
Your resume achievements section can help you further demonstrate your supervision skills with both professional and personal highlights.
The expert, in the above example, has included:
An individual recognition of their company-wide impact
Team achievements to enhance profit margins
Personal volunteer work
When writing this section, always remember to be results-oriented, instead of listing "cool stuff you're proud of.
Example 4: Demonstrate the skill through other sections of your resume
Your resume holds within itself many opportunities to feature your supervision skills.
For example, you could:
list all relevant supervision certifications you have
introduce supervision opportunities you've had through your education
create a specific section to show how you prioritize your time with a focus on mentoring others
Remember that presenting your resume skills (and strengths) with a focus on outcomes can really get recruiters' attention.
Supervision skills: key takeaways for your resume
Include your supervision skills to show that you can improve the effectiveness of daily tasks and maintain increased overall employee/client satisfaction.
Use your leadership experience as an opportunity to highlight your responsibility for your team's performance and also the steps you've taken to improve it.
Tie in any relevant frameworks you've installed, performance metrics, and team feedback you've received to highlight you're a successful supervisor.
About this report:
Data reflects analysis made on over 1M resume profiles and examples over the last 2 years from Enhancv.com.
While those skills are most commonly met on resumes, you should only use them as inspiration and customize your resume for the given job.
Looking to build your own resume?
Enhancv is a simple tool for building eye-catching resumes that stand out and get results.
Variety of custom sections
TRY FREE FOR 7 DAYS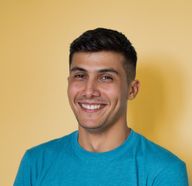 Volen Vulkov
Volen Vulkov is a resume expert and the co-founder of Enhancv. He applies his deep knowledge and experience to write about a career change, development, and how to stand out in the job application process.
Continue Reading
Check more recommended readings to get the job of your dreams.