Cloud Skills: Example Usage on Resumes, Skill Set & Top Keywords in 2023
Here are the top ways to show your cloud skills on your resume. Find out relevant cloud keywords and phrases and build your resume today.
Is your resume ATS-friendly?
Drop your resume here or upload a file to find out if the skills in your resume are readable by an ATS.
Ready to transform a business through harnessing the best of Cloud technologies? Snag a recruiter's interest by highlighting the best of your Cloud skills.
Your resume is the perfect place to do that. Let's get into it.
See examples of how cloud is used in resumes.
•

Manage ALL the ops related work on AWS including VPC, EC2, S3, Cloud Front CDN, Lightsail, IAM.

•

Led a team of 35-40 engineers working on cloud technology.

•

Helped bring several large telco clients onboard as users of Ubuntu OpenStack Cloud each paying over $2M per year

•

Started up the SF Cloud Italian business and led to 60 brand in 3 years

•

Increased Sales Pipeline from 0 to 10+ opportunities in Cloud Segment

•

Led the deployment of Target's on-premise OpenStack cloud, achieving 100% availability during 2017 peak retail periods

•

Launched largest academic cloud storage, Data Oasis, with >5PB.
RIGHT
Cloud Fundamental Skill Set:
Container Support
Cloud Enterprise Application Development
Cloud Security
Platforms: Amazon Web Services, Google Web Services, Salesforce, etc
J2EE Platforms: Tomcat, AquaLogic, JBoss, Websphere, etc
Legacy Development Stacks: Linux, C#, C++, etc
Architecture: Ruby on Rails, .NET, Python, RIA, Django, etc
ETL Tools: SSIS, Boomi, Informatica, Talend
Pro tip
Ready to transform a business through harnessing the best of Cloud technologies? Snag a recruiter's interest by highlighting the best of your Cloud skills.
Power phrases for your cloud skills on resume
Led and trained a team of 50 Cloud engineers, designing and delivering cloud solutions for multinational enterprises
Onboarded multiple international clients as Ubuntu OpenStack Cloud users
Launched a major cloud storage program
What jobs require cloud skills?":
Solutions Architect
Head Of Product
Director Of Retail & E-commerce Products
Project Manager
Senior Solution Architect
Software Engineer
Manager, Regional Presales
Director, Americas Presales
Technical Project Manager
Managing Director
Cloud skills courses and certificates:
An awesome journey from Restful Web Services to Microservices with Java, Spring Boot and Spring Cloud
Pass the AWS Certified Cloud Practitioner exam on first try! |NEW AWS CCP Practice Exam Questions |Detailed Explanations
The Google Cloud for ML with TensorFlow, Big Data with Managed Hadoop
NEW 2020 AWS Certified Cloud Practitioner Practice Exams|6 full Practice Tests|Exam Simulator|500+ Questions|Cheat Sheet
Here are the top related skills to Cloud:
About this report:
Data reflects analysis made on over 1M resume profiles and examples over the last 2 years from Enhancv.com.
While those skills are most commonly met on resumes, you should only use them as inspiration and customize your resume for the given job.
Looking to build your own resume?
Enhancv is a simple tool for building eye-catching resumes that stand out and get results.
Variety of custom sections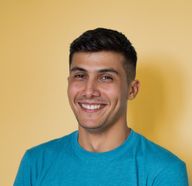 Volen Vulkov
Volen Vulkov is a resume expert and the co-founder of Enhancv. He applies his deep knowledge and experience to write about a career change, development, and how to stand out in the job application process.
Continue Reading
Check more recommended readings to get the job of your dreams.