Machine Learning Skills: Example Usage on Resumes, Skill Set & Top Keywords in 2023
Here are the top ways to show your machine learning skills on your resume. Find out relevant machine learning keywords and phrases and build your resume today.
Is your resume ATS-friendly?
Drop your resume here or upload a file to find out if the skills in your resume are readable by an ATS.
The demand for machine learning talent has exploded in recent years. And there's a growing need for companies to hire the best candidates for the job.
Your machine learning skills section is a great way to stand out and get hired.
Here are the machine learning skills every recruiter will look for in your resume:
How to use machine learning skills on your resume:
•

Credit policy re design using Machine Learning, and implementation led to a saving ~1.4 mn

•

(2) Machine learning framework - Performed data exploration, planning of framework and feature engineering.

•

Reduced in-quarter Deal Slippage by 4% by enabling Machine Learning based risk factors

•

Mentored a batch of 10 students of 1st and 2nd year of engineering for the mathematical aspects of Machine Learning

•

Prototyped and launched machine learning product used by Fortune 500 companies

•

Prepared maintenance schedules for 3 heavy equipment by Machine Learning and increase machine availability up to 95%.

•

Provided $10MM in business value through machine learning and data analysis
RIGHT
Machine learning fundamental skill set:
Data modeling and evaluation
System design
Programming languages: C, C++, Java, Python
Software engineering
Data analysis and interpretation
ML libraries & algorithms
Signal processing techniques
Pro tip
The demand for machine learning talent has exploded in recent years. And there's a growing need for companies to hire the best candidates for the job.
How to demonstrate machine learning skills on your resume
Selected machine learning libraries for different tasks
Designed new models and algorithms for machine learning projects
Implemented machine learning experiments that lead to the development of new algorithms
What jobs require machine learning skills?
Data Scientist
Software Engineer
Data Analyst
Intern
Software Developer
Internship
Data Science Intern
Research Assistant
Web Developer
Machine Learning Intern
Machine learning skills courses and certificates.
Learn how to use the R programming language for data science and machine learning and data visualization!
A primer on Machine Learning for Data Science. Revealed for everyday people, by the Backyard Data Scientist.
Azure ML (Machine Learning): Azure Machine Learning Studio, Machine Learning on cloud, Machine Learning without coding
Build a Portfolio of 12 Machine Learning Projects with Python, SVM, Regression, Unsupervised Machine Learning & More!
Here are the top related skills to machine learning:
Python
Sql
Java
R
Html
Javascript
Pandas
C
Mysql
Git
About this report:
Data reflects analysis made on over 1M resume profiles and examples over the last 2 years from Enhancv.com.
While those skills are most commonly met on resumes, you should only use them as inspiration and customize your resume for the given job.
Looking to build your own resume?
Enhancv is a simple tool for building eye-catching resumes that stand out and get results.
Variety of custom sections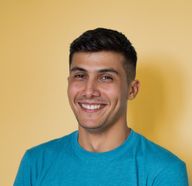 Volen Vulkov
Volen Vulkov is a resume expert and the co-founder of Enhancv. He applies his deep knowledge and experience to write about a career change, development, and how to stand out in the job application process.
Continue Reading
Check more recommended readings to get the job of your dreams.