Client Relations Skills: Example Usage on Resumes, Skill Set & Top Keywords in 2023
Here are the top ways to show your client relations skills on your resume. Find out relevant client relations keywords and phrases and build your resume today.
Is your resume ATS-friendly?
Drop your resume here or upload a file to find out if the skills in your resume are readable by an ATS.
What's the number #1 skill you need to improve negative customer feedback and boost sales?
Client relations - a soft skill based on providing and improving the entire customer experience. Like with any interpersonal skill, the efforts are complex, but also crucial if you want a strong and clear connection with your clients.
Client relations managers install strategies to resolve potential client problems before they happen.
They also communicate on a day-to-day basis with clients to
better understand their pain points and problems,
support them in setting and achieving goals
highlight the benefits of a certain business or product
Client relations should be straightforward, honest, and receptive.
Building a strong, customer-facing foundation provides not only a good boost to business, but also an excellent ground for healthy (and long) B2B partnerships and B2C loyalty programs.
As a soft skill set, client relations should be implied on your resume using your experience, achievements, and results.
And if you're still wondering if you should include this particular skill on your resume…
Why are client relations important on your resume?
According to statistics by the U.S. Bureau of Labor, professionals in customer-facing roles could find a job in virtually any industry or niche.
But even though there are plenty of opportunities out there, this skill set comes along with many challenges and obstacles.
Take for example the fact that client relations are difficult to build - especially if you are impatient and short-tempered.
Within your role, it is extremely important to be receptive and interested in customers' needs, demands, and opinions.
If you manage to find a common and understandable way to communicate with your customers, then your work will be more effective.
It's no secret that client relations are at the heart of almost every business.
Being able to create and maintain quality client relations, will certainly open many doors for you in the business world.
Because who doesn't want an employee who knows how to communicate with and attract customers?
What skills, activities and accomplishments help you highlight your client relations
Happy customers can bring about lots of benefits to your organization. There are some main skills you should be able to highlight when describing client relations on your resume:
Active communication and listening skills: your approach should be aimed at finding a common language with the customers. Whether that's by being more active on the conversation side or taking the time to understand their needs, demands, and problems.

Your resume can showcase the logic you've used to resolve a customer issue via various communication skills, thus strengthening client relations.

Flexibility and adaptability skills: within any customer-facing role, you will often have to face versatile and new (at least for you) situations. The ability to seize the spur of the moment and adapt to your customers is crucial for success.

What did you do the first time you received negative feedback from a customer? Highlight your flexible approach to turning the situation around.

Customer service skills: trust is at the core of successful client relationships and is the reason why it takes a lot of time to build them. You'd have to be empathic to customer needs, provide them with honest information, and be memorable.

The customer must always come first: illustrate instances where you've had to deal with customer issues with patience and understanding.
How to demonstrate client relations on your resume:
Self-improvement is at the heart of becoming a better communicator: have you taken any training seminars or courses to enhance your communication skills?
List all foreign languages you are proficient in - this would show potential employees that you can get along with international customers
Include on your resume how you improve client relations by using different CRMs
If you are specialized in a specific business niche or have experience with B2B or B2C relationships, make sure you pinpoint them on your resume
Client feedback, longer customer lifecycles, and lead conversions are all statistics you can use to highlight your client relations skills
Think about the clients (or client accounts) you manage on a day-to-day basis, and illustrate the steps and precautions you take to ensure that they are happy (or successful).
As usual, make sure you read in detail the job requirements to better understand what is important for recruiters and your potential employees.
Use your experience to align your specific skill set to the client relations expectations.
If you still feel confused about your resume client relations skills, the next section of our guide will provide you with some easy-to-follow industry examples.
Example 1: Demonstrate client relations in the experience section
Famous Connections and Management
•

Scheduled weekly catch-up calls with all 35 clients to show them that they are important - increasing client retention rate by 12%

•

Converted 350+ cold leads into loyal customers with honest and reliable communication

•

Created Salesforce calendar to mark all special client occasions - received positive client feedback on personal approach and dedication to their accounts

•

Increased annual profit margins by 65% with new customer acquisition and product launches
RIGHT
Use the experience section of your resume to highlight the most important responsibilities, that are relevant to the job advert, as well as your achievements.
The example above focuses on a personable approach with catch-up calls and feedback sessions.
The lead generation and increased profit margins are all measurable results that showcase a results-oriented professional.
This customer support expert sure knows what they're doing!
Example 2: Demonstrate client relations in the resume summary section
Marketing and communications expert with 12+ years of experience in enhancing client relations. Implementing software to not only sort SQLs and MQLS, but to better understand the customer needs and demands, generating 600+ new loyal customers/ year. Certified communication coach with an ability to build client relations based on honesty, trust, and engagement - impacting organization-wide positive customer feedback by 98%.
RIGHT
Your resume summary section could be used to bring attention to the effect you've had on client relations.
The expert here showcases their approach to bringing in new customers and improving feedback.
They have also listed a relevant certificate that has helped them become better communicators, as well as their values.
Example 3: Show your client relations in your achievements' section
Was able to sell 1000+ new units to current client network and thus set the company-wide record for most sales in a single quarter
Boosted team results by 35%
Trained a 10-member team on practices to better understand their customers, which helped them increase their performance and results
Portfolio of sixteen 20+year-old partnerships
Over the last 20 years, established caring and trusting relationships with 16 key clients, which are now part of the business portfolio
RIGHT
The achievements section of your resume provides with an opportunity to show off, just a tiny bit, any relevant awards or certifications you've received.
Consider instances where your client relations skills have impacted team performance or the organization.
Example 4: Demonstrate the skill through other sections of your resume
Client relations show recruiters your perseverance, healthy work habits, and the ability to grow beyond your ego.
This soft skill set could be the perfect addition to various other resume sections, including
Education and courses: to highlight any applicable communication skills you've mastered
My Time: an excellent opportunity to show recruiters your prioritization framework with a focus on customer demands
Volunteer: especially, if you work with other people and have to put others' needs beyond your own
Whatever you decide, remember to always have a strategic approach to writing your resume.
Client relations skills: key takeaways for your resume
Excellent client relations skills are some of the most in-demand skills in all industries and niches. Listing them on your resume would open many doors for you.
When describing your client relations experience, note the results you've achieved. Some of the more popular statistics you can include are client feedback and lead conversion rates.
Various resume sections could focus on your client relation skills. The strategy to success is to consider the impact you've made on customers and match this with the job requirements.
About this report:
Data reflects analysis made on over 1M resume profiles and examples over the last 2 years from Enhancv.com.
While those skills are most commonly met on resumes, you should only use them as inspiration and customize your resume for the given job.
Looking to build your own resume?
Enhancv is a simple tool for building eye-catching resumes that stand out and get results.
Variety of custom sections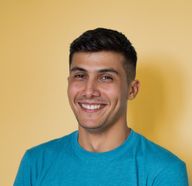 Volen Vulkov
Volen Vulkov is a resume expert and the co-founder of Enhancv. He applies his deep knowledge and experience to write about a career change, development, and how to stand out in the job application process.
Continue Reading
Check more recommended readings to get the job of your dreams.