Top Warehouse Skills for Your Resume in 2023
Here are the top ways to show your Warehouse skills on your resume. Find out relevant Warehouse keywords and phrases and build your resume today.
Is your resume ATS-friendly?
Drop your resume here or upload a file to find out if the skills in your resume are readable by an ATS.
Choosing a career in the warehouse industry might seem completely natural, having in mind the recent boom of e-commerce.
Staying at home has made everyone shop online like crazy. And you got it right, this has increased the demand for warehouse services greatly.
What's more, the sector is projected to continue expanding like never before.
And given the stability and numerous opportunities for growth, warehouse recruiters have clearly been focused on hiring new people to keep up with consumer interest.
But what are the most in-demand warehouse skills hiring managers expect you to have? Which ones of your qualities do you need to highlight in order to get that dream job?
In this article, you'll learn:
What the best warehouse skills for your resume are
How to highlight warehouse skills on your resume
Are there any soft skills necessary for the warehouse industry
Where to list your warehouse skills on your resume
And more! Read on.
Top warehouse skills for your resume
Warehouses are like beehives – always buzzing. What's more, most entry-level warehouse positions don't require any previous experience at all.
But regardless of whether you're applying for an associate or a managerial position, there are certain warehouse skills recruiters expect you to have.
Here's a list of the top warehouse skills to include in your resume:
Top warehouse skills for 2022
Customer Service
Excel
Microsoft Office
SAP
SQL
Leadership
Microsoft Excel
MS Office
Python
Communication
Time Management
Most popular warehouse hard skills for your resume in 2022
Physical warehouse skills
So, what's it like to work in a warehouse? Well, typical activities include lifting, sorting, packing, moving, and loading.
For this reason, there are certain physical skills that recruiters want every successful candidate to have.
But which ones of them are worth listing on your resume? Let's see…
Loading and Unloading
Loading and unloading is tricky for two reasons: it requires you to have physical stamina and at the same time to be entirely responsible for the safety of the goods you're handling.
In fact, being able to load and unload packages without damaging them is considered a skill that shows discipline, self-control, and responsibility.
The experience section of your resume is a great place to mention your loading and unloading skills. Here's one example:
Loaded and unloaded heavy packages following the company's no damage policy strictly.
Stamina
Working in a warehouse will definitely require you to have stamina and make an effort to boost it when possible.
And when we talk about stamina, we don't just mean the physical ability to lift heavy items. We also mean the mental ability to sustain such activity for a long time.
And since stamina is considered a skill you can develop, listing it on your resume is something we advise you to do. It will point recruiters to the fact that you're disciplined, physically and mentally strong, and most importantly, reliable.
Add stamina to your resume's strengths section. Here's how:
A disciplined heavy lifter who's motivated to build physical stamina every single day
Packing
Although packing is not always considered a physical skill, you need to have high levels of endurance in order to sustain hours and hours of packing.
You also need to move packages around and potentially organize them into piles.
Here's an example of how to add packing skills to your resume's accomplishments section:
Packed over 300 packages for 365 consecutive workdays and earned the Heavy Packer award.
Read this: How to list awards on your resume
Heavy warehouse machinery skills
And when the workload is extra heavy, warehouse machines come to the rescue.
Regardless of whether you're working in Amazon or at a smaller warehouse, being able to operate heavy warehouse machinery is gold.
Forklift operation
Employees good at forklift operation are crucial for every warehouse.
Their skills help reduce warehouse accidents and, therefore, costs, while at the same time maximizing productivity.
In addition, forklift operators move goods much more quickly than other warehouse employees.
Here's an example of mentioning forklift operation skills in the resume summary:
A reliable warehouse worker with exceptional forklift operation skills. Helped minimize loading- and unloading-related injuries by 50%.
Looking for other ways to highlight your forklift operation skills on your resume? Check out our ultimate Forklift Operator resume guide!
Pallet jack operation
Heavy lifting is definitely a big deal. Employers are aware of this, and that's why most of them choose to invest in pallet jacks.
Besides listing your physical stamina and loading and unloading skills, make sure to also highlight your ability to operate a pallet jack.
Since pallet jack operation is a pretty straightforward skill, we advise you to simply add it to the resume's skill section.
Read this article for additional tips and tricks on creating an impressive skill section!
Troubleshooting machinery
Operating machines is great, but being able to troubleshoot them when needed is just as (if not more…) important!
Of course, every warehouse can hire a troubleshooting expert. That's exactly why applicants experienced in troubleshooting machinery have become increasingly popular in the past few years.
Having such people on your team means reduced costs for new employees.
Here's an example of listing your troubleshooting skills in the experience section of your resume:
Was responsible for all troubleshooting activities without requiring any assistance.
Straight truck driving
Being a confident yet responsible driver is another skill warehouse recruiters will expect you to have.
What's more, being experienced in driving a straight truck will give you bonus points and increase your chances of landing an interview. It'll show recruiters that you're able to transport larger goods and packages where needed.
A great way to list your straight truck driving skills is by adding them to your resume's skill section.
However, be prepared to discuss this skill in detail – you may be asked to do so during the interview.
Need more inspo? Read our ultimate truck driver resume guide!
First aid
Keeping in mind the nature of most warehouse jobs, being able to give first aid is crucial for everyone's safety.
If you've been required to give first aid in the past, mention this in the experience section.
Gave first aid to colleagues that were injured in a work-related accident.
And if you've undergone First aid training, make sure to list it in your resume's certification section.
First Aid Certification, Red Cross, 2017
Compliance with safety rules
Similar to first aid, being compliant with safety rules and standards is essential for the physical well-being of all warehouse employees.
What's more, employers value this skill because it can save them both money and problems.
If you're certified in a program such as OSHA, list this in your resume's certifications section.
If you're not, you can still highlight your ability to be compliant with safety rules in the 'Strengths', 'Awards', or 'Industry experience' sections of your resume.
Here's one example from a real Enhancv user:
Was given the Safety Hero award for achieving 100% compliance with safety rules in 2020
Need help listing certifications on your resume? Check out this article for expert advice and examples!
Warehouse management skills
Regardless of whether you're applying for an entry-level position or are an experienced professional in the warehouse industry, you need to show strong warehouse management skills.
Recruiters value them because of their key role in productivity and profit maximization.
Here are the most in-demand warehouse management skills to list on your resume:
Vendor management
Although warehouses are usually the ones responsible for supplying goods, they also need materials supplied to them.
This includes basic things like toilet paper or hand soap, but also stuff like pallet racks, all kinds of machines, and even stretch wrap.
But managing supplier relationships can often be challenging.
Fluctuating prices and problems with imports are just a couple of the challenges warehouses face on a daily basis.
This is exactly why vendor management skills are considered essential in the warehouse industry.
Highlight your ability to negotiate and find solutions in the experience section of your resume. Here's one example:
Managed the warehouse's network of suppliers to guarantee optimal prices and stable delivery of all necessary materials.
Microsoft office
Microsoft Office is considered one of the most essential software solutions for every warehouse.
Be it making simple lists in Word or drafting budgets in Excel, you need to be a confident MS Office user for most warehouse jobs.
If you're an experienced MS Office user, make sure to mention how you've used it in previous jobs. The experience section is a great place to do that:
Came up with a new solution for keeping track of all inventory by using MS Excel, which reduced errors by 45%.
Read this: Top Microsoft Office recruiters want to see on your resume this year.
Sap
If you want to boost your chances of landing an interview, make sure to add SAP to your resume.
Recruiters love seeing applicants that are confident SAP users for two reasons: they know how to efficiently manage inventory and movement of goods around and out of the warehouse.
Ultimately, using the SAP warehouse management solution minimizes costs and increases productivity. And, you guessed it, that's what every employer wants to see.
You can mention your SAP-related accomplishments in the achievement section of your resume.
Boosted productivity and decreased costs by more than 50% by introducing SAP EWM to control all warehouse operations.
Don't forget to read our comprehensive SAP skills guide!
Agile
To go one step further in your job search journey, show that you are aware of Agile concepts and know how to apply them to the warehouse industry.
Trust us, this will separate you from other candidates who rely on simpler skills, even if you have little prior experience.
Here's one example of mentioning Agile in your resume's summary section:
An experienced Warehouse Manager with over 10 years of experience. Passionate about optimizing processes and cutting costs, while also boosting consumer satisfaction levels. A firm believer that certain Agile concepts can be used to respond to the ever-changing environment of our industry.
Record-keeping
Organizing warehouse records is one of the skills every employer will want you to have.
Be creative and show that you are aware of at least three different record-keeping methods. Link them to how you believe you can decrease organizational problems and missing data.
Here's one example of highlighting your record-keeping skills in your resume's achievements section:
Re-organized all warehouse records by marking them with RFID tags, separating them into color-coded categories, and then scanning and uploading them to the warehouse cloud.
Inventory management
Similar to record-keeping, inventory management is considered crucial by most recruiters.
It includes tracking all stored inventory while also optimizing space and costs.
In short, inventory management is the art of keeping track of everything that goes in and out of the warehouse.
And while you can use a piece of paper and a pen to manage small warehouses' inventory, you need to be a proficient computer user when it comes to larger warehouses.
For this reason, instead of listing the plain 'inventory management', add all types of inventory management software you're familiar with to your resume's skill section.
These may include, but are certainly not limited to:
Fishbowl Inventory
Oracle Warehouse Management
JDA WMS
Tecsys
Infor Supply Chain Management
Click here for a comprehensive list of top inventory management skills to list on a resume!
Warehouse management software
The change that technology has brought about in each and every industry should be noted when drafting a job-winning resume.
The numerous types of warehouse management software provide opportunities to automate the management of all processes, including tracking, storage, planning, and even staff performance!
So add a word or two about your ability to work with warehouse management software. You can either list the types of software you've worked with in the skill section or go into more detail in the experience section.
Here are some of the most popular warehouse management software solutions for your resume:
Aptean Catalyst WMS
NetSuite WMS
Infor Warehouse Management
HighJump
Deposco Warehouse
But remember! List only software you're familiar with if you want to make a good impression.
Top soft skills for warehouse industry positions
Many think that working in a warehouse is all about being physically strong. Don't be one of those people.
Truth is, working in a warehouse requires a great deal of soft skills.
Let's now look at the best soft skills for positions in the warehouse industry that recruiters love seeing on resumes!
Teamwork
Working in a team is a very large part of working in a warehouse. Recruiters know that team players are easy to work with, and that's why they often prefer them over people who are not able to cooperate with others.
In order to showcase your teamwork and collaboration skills, we advise you to show how they've helped you boost your efficiency and productivity.
You can add a word or two about the teams you've worked in before. Here's one example:
Worked in a team of 10 to guarantee timely shipping of all packages.
Patience
Working in a warehouse can sometimes be stressful. Regardless of whether your tasks include lifting heavy stuff or guiding people who lift heavy stuff, you need to be patient in order to get your job done.
You can add patience to the strengths section of your resume. See below:
Able to keep cool even in stressful situations.
Self-motivation
Being able to take the initiative and pursue tasks and goals on your own is a quality recruiters value a lot. In fact, self-motivated people are believed to require minimal assistance and supervision.
So make sure to add self-motivation to your warehouse resume. You can do that in your resume's header:
Self-motivated Warehouse Supervisor
Wondering how to highlight your self-motivation skills on your resume? Check out our guide!
Time-management
Warehouse employees are often responsible for all sorts of activities. This makes proper time-management skills essential for them.
What's more, recruiters know that good time management helps employees work smarter and get the job done even when time is tight.
If you want to highlight your time management skills, make sure to mention situations when you had to meet tight deadlines. Here's an example:
Spent the first 5 minutes of each day dividing my time between daily tasks to make sure I get all of them done on time.
Reliability
Being reliable is important, especially when it comes to handling goods that do not belong to you and must arrive undamaged to consumers.
However, listing 'reliability' in your skill section sounds shallow and thrown out of context. That's why you need to be creative.
We advise you to mention some of the tasks you have been trusted with instead. This will point recruiters to the fact that you're a reliable person in the most subtle way possible.
Was responsible for handling all fragile goods with exceptional care.
Still not sure how to emphasize your high levels of reliability on your resume? Read our short 4-minute guide!
Organizational skills
Organizational skills are required for both entry and managerial warehouse positions. Keeping in mind that warehouses are the worst place to misplace things, keeping high levels of tidiness and organization is crucial.
What's more, being organized also allows you to use your energy and time efficiently, and help others do the same.
In order to highlight your organizational skills in the context of working in a warehouse, mention a problematic situation when many factors had to be taken into account.
Came up with a COVID-19 prevention system that secured the stability of everyone's workflow.
Need more inspiration on ways to showcase your organizational skills? Check out this article!
How to list warehouse skills on resume
Make sure the skills you list are relevant to the position
Guaranteeing that your skills are relevant to the position is essential if you want to get your dream job!
While your remarkable drawing and painting skills might work well for positions in graphic design, we advise you not to include them in your warehouse resume.
Otherwise, you risk making your resume sound irrelevant and thrown out of context.
For this reason, mention your extraordinary physical stamina or your strong teamwork skills instead. You can also add your leadership skills for managerial positions.
Provide concrete examples with numbers
Even if you think there's no quantitative data you can add to your resume, there is!
Think about the approximate number of packages you've loaded on a daily basis, or the number of people you've led.
You can also discuss the years of experience you have or the percentage decrease in errors your work has contributed to.
You decide!
Be specific
Sounding vague is something you want to avoid by all means.
It might make the recruiter think you're making skills, or worse, expertise up.
What's more, being specific will give the hiring manager the opportunity to get into a bit more detail about your previous experience during the interview. And this is a great way to stand out, right?
Not sure how to prepare for your warehouse interview? Talk to one of our experts!
Where to include warehouse skills on your resume
In the header section of your resume
Your resume's header is great for spotlighting your most valuable skill. Here's one example from a real Enhancv user:
Warehouse Worker and Heavy Lifting Expert
RIGHT
Communicating your warehouse skills in the summary section
The summary section is great for a short guided walk through your career journey.
Go for two or three of your best warehouse skills, and make sure to mention your biggest accomplishment.
Check the example below:
A Warehouse Manager with over 10 years of experience in the FMCG industry. Skilled in inventory management, leadership, and communication. Able to secure as much as 90% increase in consumer satisfaction in just a quarter.
RIGHT
Showcasing your warehouse resume skills in your experience bullet points
The experience section of your resume is the best place to elaborate on some of your skills and show how they've helped you succeed in previous roles.
This is valid even for people who are in the process of making a career change. After all, recruiters love seeing people with crossover skills.
•

Operated heavy machinery to fulfil manager's requests

•

Increased personal productivity by adopting an hourly 1-minute break approach

•

Worked in a team of 4 and ensured less than 10% delay time

•

Followed all company and state safety procedures
RIGHT
How to match your warehouse skills to the job position
Matching your skills to the specific position you're applying for is crucial for making a strong first impression.
And according to some of the top recruiters, you only have six seconds for that.
So make sure to read the job description carefully, check the company's website and LinkedIn profile, and even go through employee reviews.
Scan all information you can find on what this company's hiring managers value most, and make sure to draft your resume accordingly.
Related resume examples with warehouse resume skills
Still not sure what your Warehouse resume should look like? Don't worry, we've got you covered!
Here's a selection of the best Warehouse resumes that have helped our users secure jobs at their dream companies!
Key takeaways for your warehouse resume
Make sure to include both hard and soft warehouse skills
Focus on skills that show your expertise
If you want to highlight a specific skill, add it to your resume header
Don't just list your skills in the skill section. Rather, focus on showing how they've helped you succeed in the past
About this report:
Data reflects analysis made on over 1M resume profiles and examples over the last 2 years from Enhancv.com.
While those skills are most commonly met on resumes, you should only use them as inspiration and customize your resume for the given job.
Looking to build your own resume?
Enhancv is a simple tool for building eye-catching resumes that stand out and get results.
Variety of custom sections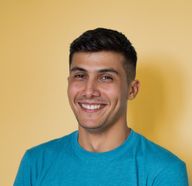 Volen Vulkov
Volen Vulkov is a resume expert and the co-founder of Enhancv. He applies his deep knowledge and experience to write about a career change, development, and how to stand out in the job application process.
Continue Reading
Check more recommended readings to get the job of your dreams.