Your interview went well, and you were offered the job. But at the end of the interview you were asked to submit a background check, and now you these questions swimming around your head:
What is a background check?
What do employers look for in a background check?
Can I prepare for a background check?
What are my rights as an employee?
Can you dispute a background check if you fail it?
In this article, we'll look at all the questions listed above, as well as giving you advice on how to know if you passed it and what your rights are if you didn't.
On average, it takes six weeks for a job applicant to be onboarded and brought onto a company. During that tumultuous time, it's always a good idea to have somebody in your corner helping you assess all the changes that are happening. You should speak with a career counselor from Enhancv because they bring a wealth of experience in negotiating contracts, understanding your rights as an employee, and gaining the confidence to start your career off on the right foot.
Is your resume good enough?
Drop your resume here or choose a file. PDF & DOCX only. Max 2MB file size.
What is an employee background check?
Background checks are fairly common within the hiring process. An employee background check provides an employer with all the information that they need to make an informed decision about hiring. Essentially, a background check is a key tool to see if you will be a good fit for the position.
If you're asked to fill out a background check, chances are you are one of the top candidates for the position, if not the sole candidate for the position. Background checks cost money, and most employers would choose not to pay to conduct a background check on an employee that they don't feel is a good fit for the company.
So the good news is that you've already got the position, but the bad news is that your employer is looking into some important information that you have.
What is looked at in a background check for employment?
Employment history
One of the main things that an employer will look for in your background check is in employment background screening. They want to see if you are telling the truth on your resume about your employment history.
Employers can actually look through and see how long you're working in a company, the title of the position that you held, and may even learn the reason you left the company.
Therefore, it's important to try your best not to lie on a resume. Even if you bend the truth and say that you worked at a company longer than you did to hide a gap in your resume, this can actually cause you to lose out on a new position.
In fact, the dates on your resume might actually trip you up with the applicant tracking system (ATS). Make sure that you correctly format your resume to include months and years (mm/yyyy) on each job that you worked, having both a start date and a finish date.
Criminal history
Ultimately, employers want to create a safe work environment for all of their employees. This is especially true if you are applying for a position where you work with vulnerable people, like youth, elderly, and people with disabilities. In fact, some counties have a vulnerable sector check, which is a specific criminal record check looking to assess if you've committed crimes against a vulnerable person.
Employers look at applicants' criminal records, in order to check if they have any prior criminal convictions. But it's important to know that if you have a criminal conviction, it doesn't mean that you'll be passed over for the position. Honesty is the best policy, and it's a good idea to explain to a hiring manager your criminal background before they see any indiscretion that you've committed in the county court records.
Credit history
Typically, employers are prohibited from checking your credit history unless the position that you're being hired for will require you to handle sizeable sums of money or if you'll be moving into a managerial position. If either of these applies to you, you may be asked to conduct a credit history report.
It's important to know that an employer won't be able to look directly at your credit score, but will assess how reliable you are with making payments. They'll be able to look at:
Your individual credit and payment history
If you file for bankruptcy
If you have any unpaid bills that have gone to collections
Other credit inquiries you might've made
The reason an employer might look into your credit history is to see if you'll make a reliable employee, you can handle your own expenses, and that you'll be dependable if you are given the responsibility of handling the company's funds.
Driving record
Some jobs require that you have a spotless driving record in order to get the position. For example, bus driver companies are directly looking for employees who have a clean driving record, in order that they know you are responsible and that your driving will not affect public safety.
The company's reputation is online if they hire someone who is unfit for the position. Whether you've gotten several speeding tickets, been the result of accidents, or done any unsafe driving which you were given a ticket for, if you have a poor driving record, it will come up in a background check. Be forthright with your employer and let them know if you had any recent tickets.
Drug and alcohol testing
Some background checks will grant access for employers to your drug and alcohol testing. Some companies regularly drug test their employees, and every drug test an employee takes is monitored and filed away.
It may not just be illegal drugs you are being screened for. If you are taking prescription medication, either for a physical ailment or a mental disorder, that might show up on a drug screening. You may wish to provide further information to a hiring manager if you cannot pass your background check because of a failed drug test.
Can I Prepare for a Background Check?
Some things that an employer searches for on a background check can't be changed. However, there are some ways that applicants can prepare for background checks. For example, you can actually sign up for a free credit report and companies like Equifax and Trans Union.
Once you learn about your credit report, you can actually take steps to fix it. It should be noted that you may not update and fix your credit report overnight, but deliberate steps taken in the right direction can actually help your credit report. Even if it's as simple as paying off maxed out credit cards, that's a positive step in the right direction.
You can also get a copy of your driving record from your state's Department of Motor Vehicles. Depending on the state that you're in, you can receive this information online or in person.
How Do I Know If I Passed My Background Check?
Ask the employer who conducted the background check
Keeping an open line of communication with a hiring manager is important, and reaching out directly to them can help you keep yourself in the running for the position even if you fail the background check. Most employers want to give you a fair chance, allowing you to speak about the reasons you failed the background test.
If an employer finds something in your background check, be prepared to address it and share why it does not stop you from being the best candidate for the position. Here's where some negotiating skills come in handy, as you still have an opportunity to prove your case despite the information gathered in the background check.
According to the Fair Credit Reporting Act (FCRA), employers must ask permission to conduct a background check. They're also required to provide you with a copy of the report, and a "Summary of Rights" if they choose not to hire you for the position because of your background check.
Reach out to the background check company
If you're interested in learning more about how your background check went, you can also reach out directly to the background check company that you used. They'll let you know if you passed or failed the background check. Likely, they'll be able to give you a report, highlighting any red flags or issues that may have caused you to fail the employment background check.
What Can You Do If You Failed An Employee Background Check?
Can you dispute the results of a background check?
It's not uncommon for an error to occur within your background check. Ultimately, a simple error can actually cost you the position. If that's the case with you, dispute any common errors, including:
An incorrect criminal record check
Outdated information: For example, drivers record checks usually only go back three years. If you find anything on your driver's record check from before that time, you may dispute the issue.
Mistaken identity: You'd be surprised how easy it is for criminal record checks to be affected because you share the name of someone else who committed a crime.
Know your rights
Some states and cities are taking steps to protect employees through the process of "Ban The Box". According to the National Employment Law Project, 36 states in the United States and over 150 cities have adopted policies which prevent employers from asking for a background check before providing an applicant with a job offer.
What this does is it allows an employer to base the competency of an employee on his or her qualifications alone. Once a job offer is extended, it shows an employee that they have what it takes to get the job. Now, if an employer rescinds a job offer because of something they find in a background check, an employee has legs to stand on to make a case for themselves in order to get the position.
Check to see if your state or city has any fair chance policies and know your rights for being asked for a background check.
Conclusion
Most background checks are simple employment history checks to make sure that your resume matches up with reality. However, sometimes, an employer may require you to provide a driver's record check or credit history. There are ways you can plan for a background check, including getting a free credit check or reaching out to your DMV for your driver's record check.
If you want to know whether you passed your check, you can either reach out to the employer who requested it or reach out to the background check company itself. Ultimately, you can fight for yourself, especially if you fail your background record check. You can always go back to a hiring manager and explain to them why you are the best candidate for the position.
If you want to know more about your rights as an employee, speak to a career counselor from Enhancv. They'll help walk you through the hiring process and help you understand your rights as an employee.
Make your move!
Your resume is an extension of yourself.
Make one that's truly you.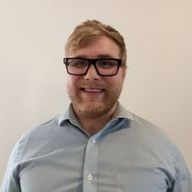 Dave Van Kooten
Is a human resource expert that helps passionate jobseekers to put their best foot forward to prepare for an interview. He believes that success can be achieved through going out of your comfort zone.