Shining Light on Your Resume Patience Skills: Tips and Tricks on Best Practice Examples
Here are the top ways to show your patience skills on your resume. Find out relevant patience keywords and phrases and build your resume today.
Is your resume ATS-friendly?
Drop your resume here or upload a file to find out if the skills in your resume are readable by an ATS.
What is patience?
A famous quote (dated who knows when…) goes that "patience is a virtue". But how would you translate this "intangible moral" on your resume without sounding too stuck up?
The better question we should be asking is if patience is as abstract a soft skill as many of us may consider?
Patience can be displayed in many cases and that's why it's difficult to outline. But, let's try to put patience into words.
It is to be able to wait for or pay attention to something for a long time. Also, to remain calm when facing difficult problems or people.
We must highlight that you shouldn't get annoyed, upset, or lose interest in the above-mentioned "activities".
Simply put - those who dedicate endless hours to chess, the hardest levels of Sudoku, or to arts-and-crafts activities are patient. And those skills could be very much relevant for your next job opportunity.
The following article will help you with the best tips and tricks on showcasing patience in a more professional light.
So, let's start with the obvious…
Why is patience important on your resume?
When studying your resume, recruiters are not only looking for a particular skill set but a mindset (e.g. displaying patience).
They know that patient people are irreplaceable to building sustainable office culture, as often, patient people become the backbone of the team. They can literally push everyone to grow both mentally and emotionally.
On a personal level, patient people don't jump to conclusions when facing a problem or challenge. They take the time to study and consider all aspects - and then make the decision.
Patient employees are pretty great communicators. They exhibit a solid character and know how to stay calm under pressure.
Basically the perfect colleague, mentor, and asset to any company. It's no wonder that recruiters tend to favor candidates who display patience.
And within your resume, there are a set of skills and activities that may hint at your ability to be patient.
Skills that help you highlight your patience
Patience isn't a race to show off the most skills and abilities. It's rather something you build over time.
Think of scenarios, where you have had to display the following skills within a professional capacity:
Communications & teamwork: have you ever considered what makes somebody a good communicator and team player? The ability to listen without interrupting and mindfully take part in conversations. And the secret ingredients to becoming great at those are time and patience.
Problem-solving: this skill has become one of the biggest clichés of 2021. Check on LinkedIn, and you'll find many "motivated problem-solvers, looking for the next challenge". But, the ability to find solutions can be a great skill to include on your resume, as long as you can demonstrate cases where you have had to plan and follow through.
Leadership & mentoring: noteworthy leaders and mentors are patient. They know how to nurture others and help them become better professionals - by taking the time to understand their problems.
How to demonstrate patience on your resume:
Talk about a long-term project you were assigned to complete from the beginning to the very end;
Describe any sort of training sessions you have done for newcomers or within your team;
Resolving conflicts at the workplace - think of a case where you listened patiently to both sides (and remained impartial);
Problem-solving that showcases your ability to study diligently over a period of time and deliver a strategic solution;
Team project, where you found yourself accidentally (or not) stepping into the leadership shoes.
Let's admit it - patience is essential for practically any role, in any industry. From management to customer support; engineering to education.
It's that one inevitable skill that your whole experience should point to.
So, how are you feeling at this point? Can you describe work-related situations, where you've been patient?
If not, don't worry about it. We know how much you love those snippets of experience - that's why we've created for you the best samples of Enhancv profiles that hint at patience.
We hope these help you out!
Example 1: demonstrating patience in the experience section
Job situation: Customer care support specialist applying for the role of Team Lead
•

Answered incoming inquiries via telephone and email on project XYZ

•

Took the time to better understand the customers' needs and support them with relevant information

•

Built crucial partnerships with key customers and stakeholders

•

Helped out new team members get settled in the new work environment with useful tips and tricks
RIGHT
Customer support roles are a great way to showcase your patience skills - as they do train you to be a better communicator (and if the opportunity arises - a mentor).
In the following scenario, the candidate has a proven track record to have worked on project XYZ for 6 years, answering inquiries from 2 source channels. The time-frame shows dedication and commitment to the specific project.
What's more, they took the time to actually understand what the customers want and build on the business partnerships - growing the role from just communicating with customers, to networking with stakeholders.
As a bonus, this professional was also helpful to new team members - showing them around and teaching them about the job.
Example 2: Demonstrate patience in the resume summary section
Job situation: a Senior Java Technical Lead with proven-track record in team management
Leading and mentoring a team of 8 Java engineers on a day-to-day basis. Helping them learn and develop their skills to create client briefs.
RIGHT
Working as part of a team shows that there's no "I", but always an "us". And talking about this "us" - as a key achievement - is another fantastic way to highlight your patience skills.
When describing leadership opportunities you have had within your resume, always think about quantifying your task (e.g. number of team members you have led, during what period of time, etc.).
As well, always try to use some "helpful" words and phrases (e.g. "assisted", "tutored", etc.) and show not an individual' results, but what you have achieved as a team.
Example 3: Show your patience in your achievements sections
Job situation: Bid manager with 3+ years of experience applying for a Commercial Management Opportunity
Won over 120 new projects
Added to the company portfolio many new opportunities by carefully identifying, researching, and strategizing. Also took the time to carefully prepare all necessary documentation by collecting relevant information for the team. The end result is a boost in company revenue.
Identified the company needs for growth and created strategic solutions. Those would include winning projects that would help further develop the team's skills, budget analysis, and also organizing all bid-essential documentation within the cloud.
Had the opportunity to negotiate better prices from our current suppliers and subcontractors. This allowed us to better budget our bid-winning proposals.
RIGHT
If you have participated in a long-term company project (or in the above-case, it is part of your job description), you could take the "Key Achievements" section to further describe it. Remember that studying, strategizing, and following through could all show the patience behind your success.
Patience: key takeaways for your resume
Remember that the best way isn't to fill up your resume with clichés about being "patient", but rather to identify your opportunities that show your ability to take the time to think through and then act.
Taking the opportunity to showcase scenarios where you have been a good communicator would also prove that you have taken the time to study a given situation.
And if you have ever had the chance to step into the leadership or mentorship shoes, now is the time to describe your experience.
About this report:
Data reflects analysis made on over 1M resume profiles and examples over the last 2 years from Enhancv.com.
While those skills are most commonly met on resumes, you should only use them as inspiration and customize your resume for the given job.
Looking to build your own resume?
Enhancv is a simple tool for building eye-catching resumes that stand out and get results.
Variety of custom sections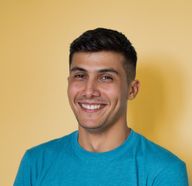 Volen Vulkov
Volen Vulkov is a resume expert and the co-founder of Enhancv. He applies his deep knowledge and experience to write about a career change, development, and how to stand out in the job application process.
Continue Reading
Check more recommended readings to get the job of your dreams.