How to Demonstrate Active Listening Skills on your Resume?
Here are the top ways to show your Active Listening skills on your resume. Find out relevant Active Listening keywords and phrases and build your resume today.
Is your resume ATS-friendly?
Drop your resume here or upload a file to find out if the skills in your resume are readable by an ATS.
What is active listening?
Active listening is a way to make communication more meaningful and in-depth the participants in the conversation are trying to understand one another and showing attentiveness to the message being presented.
This form of listening conveys a mutual understanding between speaker and listener. They are both interested in following the conversation, trying to understand what the speaker is trying to say, and, if necessary, clarifying whether they have understood correctly.
Active listening often involves observing what verbal and non-verbal messages are being sent, and then providing appropriate feedback for the sake of showing attentiveness to the message being presented. Speakers receive confirmation their point is coming across effectively, and listeners absorb more content and understanding by being engaged.
Listening is an active process in which a conscious decision is made to listen to and understand the messages of the speaker.
Why is active listening important on your resume / Why active listening is wanted by recruiters on your resume?
Communication skill plays a significant role in the workplace. Having active listening skills in your resume shows, to recruiters, that you have strong, effective organization and effective communication skills.
Exhibiting your active listening skills on your resume helps recruiters know that you are good at following any instructions at your workplace, and you can react accordingly.
Employees with good active listening skills demonstrate curiosity in listening, which makes an effective impression on the speaker. Showing your active listening skills can show your future employer that you have leadership qualities and good presentable skills.
Active listening is a significant communication skill. It is valued at the workplace because it can improve the efficiency performance in the company and is an essential part of creating positive relationships at work.
What skills, activities, and accomplishments help you highlight your active listening skills?
The ability to communicate instructions, ideas, concepts, and the other way round, can help you be successful in your career. This soft skill can increase your value as an employee. Enhancing your active listening skill set involves more than just hearing someone speak. Active listening skill set includes:
Paying attention is essential to active listening. Showing the speaker that you are focused and concentrated on the conversation shows that you are paying attention to what they are saying. Strong attention can increase effectiveness and productivity at work and decreases error.
Withhold judgment - Active listening requires an open mind. This is what distinguishes a good employee from an average one. Good listeners avoid interruptions, arguing, or selling their points right away. They always try to understand others' points of view.
Reflection in active listening is about reviewing, analyzing, and evaluating the information you receive. Reflecting is an active listening skill that can help you to better understand the speaker. Clarify what the speaker has said.
Clarification involves offering back to the speaker the essential meaning, as understood by the listener, of what they have just said. Stating what the speaker has said as you understand it shows that you were actively listening. Always confirm whether this is what they said.
Summarize what you've understood at the end of the conversation. Summarizing enables you to demonstrate understanding and encourages the speaker to talk openly.
How to demonstrate active listening on your resume?
Provide examples of your active listening skills
Show your ability to earn the trust of others and understand their situations.
Demonstrate a desire to comprehend as well as to offer support and empathy to the speaker.
Give examples that you can follow instructions provided by a superior coworker.
Example 1: Demonstrate active listening in the experience section.
•

Scheduled and coordinated meetings, appointments, and travel arrangements for the board of directors

•

Coordinated the Employment Engagement Committee, processed meeting minutes

•

Participated in a weekly Leadership Team meeting: generated agenda, recorded minutes, followed up on action items

•

Maintained phone and voice mail system
RIGHT
The experience section is an essential part of your resume to elaborate your active listening skills in the workplace.
The example exhibits the executive assistant applicant's active listening skills. They have experience in communication and following instructions from higher management. Included action verbs showcase their active listening skills, to be empathic to the needs of their coworkers and managers.
Their active listening allows them to understand problems and collaborate to develop solutions. They coordinated the Employment Engagement Committee, which means that they were actively listening to the ideas and suggestions of the employees to enhance team satisfaction and work effectiveness, report and summarize the information for the meeting.
Example 2: demonstrate active listening in the resume summary section
What's the one thing that makes you the best candidate for this job?
RIGHT
The resume summary is an opportunity to add a few examples of your active listening skills. Many recruiters are interested in your ability to communicate clearly, with listening skills being essential to the position.
They exhibit the knowledge of the essentials of active listening and their dedication to providing guidance to their stakeholders. The Provided examples show that they understand how active listening is essential for their work.
They create a safe environment for open conversation by implementing a counseling program to meet each person's individual needs.
Example 3: Show your active listening in your achievements sections
Counseled over 100 students during individual and group sessions to improve behavior, academic performance and lead them through crisis intervention.
Conducted training for parents in areas of expertise. Including conflict resolution skills, student behavior management, and intervention at home
RIGHT
Highlighting your achievements can help you make a future employer feel confident that you have good communication skills, which give results.
Active Listening Skills: Key Takeaways for Your Resume
Active listening is an essential skill that has value in the workplace.
Show on your resume that you are able to follow instructions, and you can react accordingly.
Active listening serves the purpose of earning the trust of others and helping you to understand their situations.
Having strong listening skills is essential at every organizational level.
Active listening allows you to understand problems and collaborate to develop solutions.
About this report:
Data reflects analysis made on over 1M resume profiles and examples over the last 2 years from Enhancv.com.
While those skills are most commonly met on resumes, you should only use them as inspiration and customize your resume for the given job.
Looking to build your own resume?
Enhancv is a simple tool for building eye-catching resumes that stand out and get results.
Variety of custom sections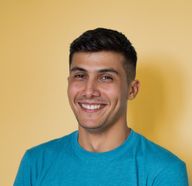 Volen Vulkov
Volen Vulkov is a resume expert and the co-founder of Enhancv. He applies his deep knowledge and experience to write about a career change, development, and how to stand out in the job application process.
Continue Reading
Check more recommended readings to get the job of your dreams.