How Should you Show That you Have Negotiations Skills on Your Resume?
Here are the top ways to show your Negotiation skills on your resume. Find out relevant Negotiation keywords and phrases and build your resume today.
Is your resume ATS-friendly?
Drop your resume here or upload a file to find out if the skills in your resume are readable by an ATS.
What are negotiation skills?
How many times have you been in a situation when you have to negotiate a salary? Maybe at some point, you have had to negotiate a partnership deal? Or convince the management that your department's initiative deserves financing from the annual budget?
There is an increasing demand for employees with good negotiation skills who are able to seal partnerships and pursue the best interest of their companies. But effective negotiation is so much more than just getting what you want.
It is all about getting ahead in the workplace, being able to resolve frictions and conflicts, and most importantly creating contracts with value-added for both sides.
People with good negotiation skills are able to transform disputes and potential conflicts into productive discussions. They can nurture and maintain strong relationships due to their ability to understand needs and identify mutually beneficial solutions.
Why are negotiation skills important on your resume?
The key reason why candidates who are good negotiators are preferred by employers is their ability to create better relationships, deliver long-lasting solutions, and avoid future problems.
Good negotiators are especially suitable for leadership positions where they have to assume more responsibility. They can lead quality business discussions, read the room, and excel at managing a team.
Alright, it is not like good negotiation skills are not needed for virtually every job position as well as for better personal development outside of work.
Good negotiators don't just bargain. Instead, they are so situationally aware that they can identify areas where two parties can be of mutual benefits such as partnership and sales leads, or even M&A opportunities,
This is what makes good negotiators great networkers who are able to win the respect and trust of their counterpart in the discussion.
When it comes to proving these qualities on your resume on paper, you should highlight specific situations where your excellent negotiation skills have played a crucial role.
What skills, activities, and accomplishments help you highlight your communication skills?
In the most simple terms, you need to present examples of situations when you have helped two or more parties with diverging goals to come up with an acceptable solution.
This can be done through examples of both day-to-day informal situations and more strategically important transactions such as contracts, sales, or services delivery.
Ability to make concessions: successful negotiation requires some level of "give and take". This means that you should be able to identify what you are willing to give up in the process of reaching your end goal.
Assertive Communication: sensitive matters with high stakes require you to maintain the right communication style. You should be able to refrain from being too passive, or too aggressive because this might cost you the preferred outcome.
Empathetic & Confident: being able to understand what the other side in the negotiation needs and wants gives you the biggest advantage. You should also keep your composure when stakes are high and the situation gets tense.
How to demonstrate negotiation skills on your resume:
Mention a situation when you have communicated effectively to explain what you were offering and what you needed from the other party.
Explain how you have come prepared for a negotiation to take a comprehensive view of the situation.
Include an example of a time when you have generated a variety of ideas and options before you finally settled on an agreement.
Mention a tie when you have conducted thorough research on the other party or consulted with colleagues and partners.
If applicable, mention how many successful negotiations have you closed in your previous jobs.
The goal here is to show that your negotiations skills would bring immediate value to your new employer and team. Therefore, you should include specific examples of occasions when your skills have benefited your previous companies.
Depending on your role and profile, you have a variety of options to highlight your vital negotiations skills. These include collaborating with team members to identify what role does each takes within a project or managing customer complaints with grace.
For some extra inspiration, you can take a look at some snippets from Enhancv users who found a way to demonstrate their negotiation skills.
The most important factor to keep in mind is not to present yourself as too assertive, too confident, or too self-complacent. This wouldn't be to your best advantage.
Example 1: Demonstrate negotiation skills in the experience section
Job situation: Sales Manager applies for the position of a Ecosystem and Partnerships Manager
A Team Marketing Solutions
•

Managed a team of 10 Sales Specialiists and led them though the completion of 25 B2B marketing campaigns and iprojects.

•

Responsible for reaching common gound with various vendors and partners.

•

Reached 2 strategic agreements with foreign partners to create sales outsorcing teams to serve local markets.

•

Built a process for fact-checking details of negotiation contracts .
RIGHT
By mentioning how you have you used your negotiations skills both within your team and with outside parties, you show your double value-added.
If you are able to highlight some of your achievements with numbers, don't miss the opportunity to do so. This includes the number of successful strategic negotiations you have led or the number of partners you had been working with.
In addition, by mentioning your fact-cheking abilities and resourcefulness, you highlight that you don't solely rely on your emotional intelligence while negotiating.
This is an important point to make because it helps you appear as a well-rounded negotiator.
Example 2: demonstrate negotiation skills in the resume summary section
Job situation: Senior Business Consultant applies for the position of Account Manager
Business Consultant professional with abilities to build rapport with internal and external parties and view problems and solutions from multiple perspectives. By carefully analyzing situations and people, I was able to develop 10 business strategies for big international pharma companies.
RIGHT
With a resume like this one, you set the tone right from the start. Having 1-2 sentences to summarize your best negotiation qualities and achievements, you should try to emphasize how your soft skills have contributed to the achievement of hard metrics.
Example 3: Show your negotiation skills in your achievements sections
Job situation - Senior Business Development Specialist applies for the position of Head of Customer Relations
Developed a an end-to-end business partnerships strategy
Helped the company double its reach to new customer leads by creating 3 PR and marketing campaigns oriented towards customer acquisition.
Improved customer satisfaction with 15%
Designed a customer satisfaction survey and feedback form which increased the rates of retention and satisfaction with respectively 10% and 15% .
RIGHT
In this section, you should try to demonstrate your professionalism and creativity. It would bring you some bonus points if you emphasize that you have achieved great results by actively communicating with various parties.
Example 4: Demonstrate the skill through other sections of your resume."
Have you been part of a debates club back in university? Maybe you have taken some Topics in Management: Negotiations class in business school?
Another relevant way to demonstrate the skills through other sections of your resume is by including a certificate from an online course on Negotiation.
And lastly, you can mention some of the well-acreddited negotiation-related books that you have read, masterclasses that you have watched, and so on.
Negotiation skills: key takeaways for your resume
Strike a balance between resourcefulness and emotional intelligence: demonstrate your empathy, high levels of situational awareness, and ability to understand the needs and wants of all parties engaged in a negotiation. But don't miss to highlights that you always come prepared for negotiation and carefully research and analyze in advance.

Present yourself as a confident communicator who is not self-complacent: remember that assertiveness is what you should be aiming for in a negotiation. In your resume, try to be careful about appearing too aggressive or too passive when picking up the examples you would include.
About this report:
Data reflects analysis made on over 1M resume profiles and examples over the last 2 years from Enhancv.com.
While those skills are most commonly met on resumes, you should only use them as inspiration and customize your resume for the given job.
Looking to build your own resume?
Enhancv is a simple tool for building eye-catching resumes that stand out and get results.
Variety of custom sections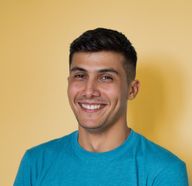 Volen Vulkov
Volen Vulkov is a resume expert and the co-founder of Enhancv. He applies his deep knowledge and experience to write about a career change, development, and how to stand out in the job application process.
Continue Reading
Check more recommended readings to get the job of your dreams.