Photoshop Skills: Example Usage on Resumes, Skill Set & Top Keywords in 2023
Here are the top ways to show your photoshop skills on your resume. Find out relevant photoshop keywords and phrases and build your resume today.
Is your resume ATS-friendly?
Drop your resume here or upload a file to find out if the skills in your resume are readable by an ATS.
In a world of visual content, text and graphics are more important than ever. Knowing how to create stunning images for print, web, or simply for your presentation is a valuable skill.
Photoshop is an essential skill for anyone working or wanting to work in graphic design, creating content for social media or websites. The software has become the industry standard in creating and editing graphics, but also in digital art as a whole.
Nowadays, many job positions in different industries can benefit from professionals with basic or proficient knowledge of Photoshop software. Graphic design can assist you in many careers and make your work stand out.
Thus, Photoshop skills are a huge plus to your resume if the job application asks for them.
What are Photoshop skills and why are they wanted on your resume
Hard skills are specific abilities and knowledge that can learn or improve over time and demonstrated in a measured way. Photoshop is a powerful image-editing and graphics-creating software, which is a valuable hard skill that can make you a more attractive job candidate.
Today, the ability to operate with this program has become a must-have hard skill in careers such as graphic design and photography, but can be a valuable skill in other fields, from marketing to HR management.
Considering adding Photoshop to your list of skills can make you a more valuable employee, because it allows you to work on a variety of additional projects. From website work to marketing projects and even product design. Having Photoshop skills can help to differentiate you from other applicants.
When you are writing your resume, have in mind applicant tracking systems. There are programmed to search for specific skills, education qualifications and experiences, your application will stand out if you use the keywords from the job application. Mentioning your Photoshop skills and experience with the program (if they are specifically asked in the job description) will rank your resume higher, since you're a better fit for the position.
Examples of Photoshop skills for your resume
To describe on your resume in more detail your Photoshop skills, you can give some specific examples of relevant skills you have with the software. Consider adding some or all of the following skills:
Photo editing it's an essential skill that can bring out the best in an image and provide basic photo editing.
Vector tracing is the process of recreating an image within vector software. This tool is used to turn something drawn on paper into vector art, tracing raster logos, tracing a pattern or texture, and much more.
Typography is the art of creating a lucrative typeface is the skill that enables you to create an impactful and emphatic text type that will grab the reader's attention.
Freehand drawing is the ability to create two-dimensional vector graphics oriented primarily to professional illustration, desktop publishing, and content creation for the web.
Color theory is the knowledge of how to use color psychology to amplify your message with impactful designs that evoke the right emotion.
Print design is the ability to create flyers, posters, brochures, magazines, business cards, or other graphics for print or the web.
Sketching is the ability to create vector shapes and paths. Be familiar with how to use any shape tools, the Pen tool, or the Freeform Pen tool.
Layers are used to perform tasks such as compositing multiple images, adding text to an image, or adding vector graphic shapes. It is the ability to apply a layer style to add a special effect such as a drop shadow or a glow.
Branding is the skill of creating a complete visual brand design. Visual branding consists of design elements such as colors, materials, shapes, fonts (typography), and functionality.
These photoshop skills are always in high demand.
Photo editing
Vector tracing
Typography
Free hand drawing
Color theory
Print design: flyers, posters, brochures, magazines, business cards
Sketching
Layout
Branding
Pro Tip
Graphic design is a must-have skill in any industry today. It can make or break communication within any company. Thus, Photoshop skills are a huge plus to your resume if the job application asks for them.
How to demonstrate photoshop skills on your resume
Give examples of working with graphic design and web design teams.
Provide some of your created print design projects, such as event posters, brochures, and flyers, using Photoshop.
Include some associated skills for Photoshop in a separate skills section.
Add your Photoshop skills in your resume summary, experience, achievement, and skill section.
What jobs require Photoshop skills?
Digital Marketing Specialist
Project Manager
Intern
Front-end Developer
Web Developer
Marketing Manager
Graphic Designer
Internship
Marketing Intern
Digital Marketing Manager
Example 1: Show Photoshop skills in the experience section
•

Design marketing material (brochures, logo, company profile and business cards in Photoshop

•

Manage file transfers in Photoshop for print. Print-ready converting all files PSD or EPS files to JPEG 300dpi or higher with CMYK color making sure the colors are precise and margins for bleed

•

Deliver strong design style, including creative design solutions for infographics using Photoshop

•

Produces graphic visuals, photos, and innovative concepts and solutions for mobile applications and multimedia projects using Photoshop tools
RIGHT
The experience section on your resume is of high importance. Use this section to demonstrate your skills and professional experience.
This example demonstrates in detail their expertise in using Photoshop software. They are using positive words to describe themselves and their achievements. Mentioning some terminology associated with the skill also demonstrates their proficiency with Photoshop.
Example 2: Demonstrate Photoshop skills in the resume summary section
What's the one thing that makes you the best candidate for this job?
RIGHT
Resume summary highlights your unique skills and qualifications and can be used to capture the attention of a hiring manager.
In this brief example, the job candidate demonstrates their proficiency with design software by highlighting their specific expertise with Photoshop. They narrow down their list of skills to those most relevant to the position they are applying for.
This resume summary is appropriate for a candidate with more experience because communicate their extensive proficiency with Photoshop software.
Example 3: Show your Photoshop skills in your achievements sections
Created the new brand identity of the company, which includes a new logo, font, and brand book using Photoshop. Designed the new concept of all print, web, and social media visuals. The new design concept led to increasing of new clients by 40% and incising sales to the current clients by 25%.
Created and designed brand templates and visual concepts using Photoshop for social media, which led to a 243% engagement growth.
RIGHT
To emphasize your proficiency in working with Photoshop, you can list your accomplishments and achievement in a separate section of your resume. Your accomplishments are the most important elements of your professional history.
In this example of the achievement section, this job candidate is showcasing the most important accomplishment of their carrier.
They describe how they help their company to achieve its goals by using their knowledge, creative thinking, and professional abilities in using Photoshop.
Example 4: Use a separate skills' section
The general practice here is that most hard skills (ability to use a certain tool, for example) have to be added in your resume to pass applicant tracking systems.
Use the technology section to generate an example:
Photoshop skills courses and certificates:
Master Photoshop CC 2020 without any previous knowledge with this easy-to-follow course
This Adobe Photoshop Essentials course will teach you Photoshop Retouching as well as Photoshop for graphic design.
Learn the many tools in Adobe Photoshop with in-depth lectures that explain the tool uses, options + modes in Photoshop.
Learn Photoshop quickly and easily with essentials of Adobe Photoshop to produce beautiful images in Adobe Photoshop.
Here are the top related skills to photoshop:
Excel
Html
Indesign
Javascript
Google Analytics
Php
Java
Autocad
Should I show or say what level my Photoshop skills are?
You can showcase your level of Photoshop skills by providing detailed information about your work expertise in the experience section. Using the correct keywords and terminology is another sign of your level of proficiency.
Should I categorize my Photoshop skills?
Organizing your Photoshop skills into categories can highlight your experience. For example, your Photoshop skill set could be divided into graphic design, photo-editing, preparing image files for offset lithography, and others.
Categorizing your skills can help your resume rank higher in Applicant Tracking Software (ATS) searches. Recruiters use skills as keywords, so it's important your skills are listed a few times in your resume, such as in the professional summary and work experience. An ATS can count how frequently a keyword appears, and then rank the applications according to which resume contains the most keywords.
Photoshop skills: key takeaways for your resume
Photoshop is an essential skill for anyone working in the creative industry.
It is a must-have hard skill in other fields, from marketing to HR management.
Give specific examples on your resume of relevant skillset you have with Photoshop.
Use each resume section to demonstrate your skills and professional experience with Photoshop.
Showcase your level of Photoshop skills by providing detailed information of your experience with the software.
ATS can rank your resume higher if you use Photoshop in each section on your resume and as much as possible.
About this report:
Data reflects analysis made on over 1M resume profiles and examples over the last 2 years from Enhancv.com.
While those skills are most commonly met on resumes, you should only use them as inspiration and customize your resume for the given job.
Looking to build your own resume?
Enhancv is a simple tool for building eye-catching resumes that stand out and get results.
Variety of custom sections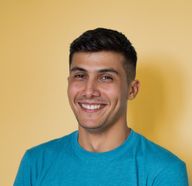 Volen Vulkov
Volen Vulkov is a resume expert and the co-founder of Enhancv. He applies his deep knowledge and experience to write about a career change, development, and how to stand out in the job application process.
Continue Reading
Check more recommended readings to get the job of your dreams.