Saving up to go to school? Or maybe you're tired of asking your parents for money to go out?
Whatever the reason, you're here because you're thinking it's time to get your first job. That's great, and we're here to help get you moving in the right direction!
We've put together a list specifically for teens of 19 great jobs across 4 industries that you can use to start your job search. Some are entry-level jobs, and others could be second steps or will let you move onto higher-paying roles with more responsibilities.
We're also including info on what you'll be expected to do in the role, what you can expect to get paid, we've included links to some great resume examples you can look at, and we even threw in a bonus resume quick-guide. Our resume examples are great tools when you're starting out looking for work because they're tried and tested samples of people who got hired!
In this article, we:
Cover 19 great jobs for teens either starting out or looking to move up;
Outline what an employer will expect of you in each role;
Give you an idea of the average wage employees get for each job;
Go over a few key tips for maintaining a healthy work-life balance;
Plus, we've added links to example resumes for all the jobs we have winning resumes for you to look over;
And as an extra bonus, we have a resume quick-guide to help you start writing your own resume!
Starting out working as a teenager can be pretty tough because you've got little or no experience, limited references, and your network probably isn't developed yet. If you're just starting out looking for work, aren't too sure of what steps to take, and want some expert advice that will fast-track you to a great job, check out our career-counselling service.
We've helped thousands of people succeed in their job search, prep for interviews, negotiate the details of their contracts, and otherwise hit their job search targets. Get in touch with us if you're just starting out, or if you're curious about any ways you can better secure the kind of work you're looking for.
The 19 best jobs for teens
Upload & Check Your Resume
Drop your resume here or choose a file. PDF & DOCX only. Max 2MB file size.
First things first: there are a couple of formalities you're going to want to look into.
Depending on where you live, there may be age restrictions for some kind of work, and it's almost certain you're going to have to get some paperwork sorted before you'll be able to work legally.
If you're over 17, most doors are going to be open to you, but even then, some states or provinces won't let you serve alcohol for another year or two. If you're under 17, it's smart to check what the labor laws are in your area before you decide which industries and jobs to look at.
If you want to go it alone, you can Google local government websites to get the info you need on the laws where you live. But if you want to reach out to someone, there are tons of free municipal, county, and state/provincial agencies almost everywhere that can help you with this step if you give them a call.
If you've got all that covered, or just want to take a look anyhow, read on for our list of the 19 best jobs for teens. We've broken it down into 4 industries for you, so feel free to skip to the one of your choice.
Food service
The food service industry covers everything from concessions to coffee shops, fast food joints, and restaurants, with work that ranges from dishwashing to head waiter or manager. These are great jobs that offer a ton of flexibility and room to grow, and you can start most with little or no experience at all.
Barista
Here's a great barista resume.
Average US wage: $15.85/hour (+ tips)
A barista preps and serves coffee and espresso-based drinks to customers in cafés. You'd be expected to greet customers, answer any questions they might have about the menu, and take and make their orders, all with great customer service and in a timely way.
Some other expectations likely will include keeping your work area clean and tidy, looking after the customer areas, and you might have opening and closing duties. That said, baristas also sometimes make tips, which makes doing the extra duties worth the extra effort.
Concession Stand Worker
Here's a great concession Stand Worker resume.
Average US wage: $16.60/hr
Working at a concession stand means you'll operate and handle the different service tools and machines to serve customers at movie cinemas, theaters, stadiums, festivals, fairs, and other public venues. Typical duties include selling snacks and drinks to customers, handling cash or card payments, stocking the stand, and keeping a tidy work area.
Fast Food Worker
Here's a great fast Food Worker resume.
Average US wage: $16.50/hr
As a fast food worker, you'll be serving people food who are often in a rush, so you'll need to keep on your toes. You might work in the kitchen preparing the food, or you may be at the counter taking orders, answering questions, ringing people through, and always smiling!
As part of your shift, you'll also be expected to stock the food and service items you use, and clean your workstation, service area, and customer seating area. The great thing about this job though is entry positions aren't going to require experience a lot of the time, and they're a great way to build your resume.
Restaurant server
Here's a great restaurant server resume.
Average US wage: $15.47/hr (+ tips)
A restaurant server delivers food and drinks to the customers in a restaurant. This is a fast-paced role that requires great customer service skills, and depending on the restaurant, may require more or less experience and product knowledge.
The expectations for this job depend on the restaurant, but you can assume that stocking and some cleaning will be part of your job. These jobs are often super flexible, though, and the tips you get can really add up as you gain experience.
Restaurant busser
Here's a restaurant busser resume.
Average US wage:$15.73/hr (+ tip out)
Bussers are support staff for the servers at restaurants. They're often expected to make sure tables are cleared of dirty dishes and cutlery, help keep the dining room tidy, may run food for the servers, and generally act as aides.
While this isn't the most glamorous job, bussing tables is one of the most entry-level positions in a restaurant, and very rarely requires past work experience – which makes it an ideal job for teenagers. It's also a great way to learn the ropes and move up to a serving position.
Dishwasher
Here's a great dishwasher resume.
Average US wage: $13.96/hr
Restaurants often fill this role with teens who have little to no other experience, which is great news if you're just starting out. It's an important role in a kitchen, but one you probably learned a bit about just doing the chores around your house.
You'll be expected to wash dishes, help keep the kitchen clean, and as you gain experience most kitchens will put you to work doing prep work in your downtime. That's where the opportunity lies - as you gain prep experience, you can start moving up into the cooking roles with more responsibility and higher wages.
Retail
If you like talking to people and have strong customer service skills, retail might be the right opportunity for you. Retail often offers flexible hours that help you balance life, school, and work, and sales retail jobs can offer competitive pay with opportunities to move up in the industry.
Retail sales associate
Here's a Retail sales associate resume.
Average US wage: $16.53 per hour (+ commission in some stores)
The main role of a retail sales associate is to help customers find and buy what they're looking for at a retail store. Other duties include keeping the store tidy, arranging products in an eye-catching way, and maybe even keeping an eye on customers to ensure there's no theft or damage.
If you're personable, you can probably get an entry-level retail job with little or no experience. This job has tons of room for advancement though, with the options of going to higher-end stores where commissions can be lucrative, or following the steps to move into supervisor and management roles.
Supermarket cashier or bagger
Here's a great Supermarket cashier or bagger resume.
Average US wage: Local minimum wage, higher with experience.
If you're looking for a first job, consider either of these roles. There's a solid chance a supermarket in your area is hiring for one of them, neither require you have much nor even any experience, and they're often staffed by teenagers.
If you're under 16 or aren't super confident handling money or doing math, then bagging may be your best bet. But if you feel confident to work the cash register and have a little customer service skill, try for cashier, since you'll make a bit more money.
Personal shopper
Average US wage: Roughly $20/hr, but each gig is different and it depends on your hustle.
This is a pretty recent job made popular over the pandemic. It requires no prior experience and typically is done freelance, so it's ideal to fit into a school schedule.
As a personal shopper, you'll be collecting and possibly delivering items customers place orders for through apps like Instacart. Delivering will require you have a car, so this job is best for teens 16+.
Support Services/Caregiving
A support service or caregiving job is a fantastic option if you like to help or take care of other people, and directly impact them positively. The responsibilities you'll have will be a bit higher than some of the other jobs we mentioned, but the personal satisfaction can be outsized, too.
Tutor
Here's a great tutor resume
Average US wage: $15-35a
Tutors help individual or small groups of students with school work, languages, or other specific skills they want to improve. Mostly this job takes the form of helping students understand new concepts or with practice work in the subject being tutored.
This job requires that you know the subject you're helping with, have patience, and good interpersonal and planning skills are key. You can usually do this on your own schedule and make it work around your other responsibilities.
Dog walker
Average US wage: $21.74/hr
If you love dogs and think you've got the chops to handle more than one at a time, being a dog walker might be a perfect fit for you. Dog walking doesn't require any previous work experience and the hours can be pretty flexible, depending on your clients.
You might find work doing this through an existing agency, or you can put add in the local socials to find your own clients. As you build up experience and a reputation, not only will word of mouth get you more clients, but you'll be able to start increasing your rate.
Pet sitter
Average US wage: $16.09/hr
A pet sitter looks after other peoples' pets, usually dogs and cats, while their owners are away. You'll be expected to either give them space in your own home or go to the client's house to give the pet its food and water, groom it, and give any medications if required.
Of course, you probably don't have your own home, so you may need to clear it with your parents, or if you get work with an agency they may have space or will send you to the client's own residence. Previous experience with pets is going to be key here, but no formal work experience is going to be needed to get your foot in the door.
Camp counsellor
Here's a great camp counsellor resume.
Average US wage: $15.24/hr
A camp counselor watches over the 'campers', teaches them skills, engages kids in activities, and keeps everyone getting along and safe while they're on the job. This was traditionally a summer job, but more and more often in urban areas, there are camps for specialized activities run all year long, for things like basketball, church, or even computer programming!
Other duties might include communicating with parents and providing updates to camp organizers whenever required. Bear in mind also that this is likely a set schedule, and you're probably going to need some personal references confirming that you're responsible in general and knowledgeable in the activities you'll be supervising.
Babysitter
Here's a great babysitter resume.
Average US wage: $21.25
Babysitting is one of the most common jobs to get as a teenager because there's no legal age requirement, it often grows organically through neighbors and family friends, you can set your own rate, and it fits well into a busy schedule. You don't need any formal training for this, and if you have younger siblings, you probably know the ropes already.
If you feel comfortable looking after young children, there's a good you can ask some of the adults you or your parents know about starting this right away. You won't get an official work reference out of this, but you can definitely get personal references to help you when you're looking for your next job.
Lifeguard
Here's a great lifeguard resume.
Average US wage: $14.05/hr
This job has one obvious requirement, being a strong swimmer, but other than certification for that and often an age restriction, little or no other work experience is going to be asked for when you apply. This is also an amazing job to be able to put on your resume because the trust and responsibility that goes along with this job are going to make you shine to any future employers.
General/Manual Labor
A general or manual labor job describes most non-skilled, hands-on tasks, such as cleaning, moving or landscaping. You could find yourself in almost any work environment, so it's hard to narrow down a general laborer's job responsibilities.
One of the great things about these jobs is that many of the skills you learn at one job will be transferable to others. And since there's a lot of opportunity to move up from general labour positions, especially to less hands-on work, these are great jobs to start with and build on.
Lawn Care/Landscaping
Average US wage: $14- $28hr, depending on experience.
Landscaping is a great job for anyone who's creative and loves to be outside. Your duties will vary from company to company, but usually include mowing lawns, raking leaves, trimming hedges, and other tasks to manicure and maintain a yard.
If you're just starting out, you won't be expected to have any special skills or tools, but you will definitely be expected to have a good work ethic and be willing to put your back into it all day. This isn't a job to take if you want to sit back and relax, it'll be hard work, but putting in the effort will move you up the ladder, and it's great experience for your resume.
Mover
Average US wage: $15.96/hr
Movers help individuals or businesses when it's time to, well…move! You're expected to do the heavy lifting, but at the same time, you have to be very respectful of the clients and their property.
You won't need any training or experience for this job, but this may be the most physical job on this list, so be prepared to work hard. And remember, you might be dealing with people's heirlooms in their personal spaces when they're already stressed out, so you'll need to flex all your customer service skills in this role.
Delivery driver
Here's a great delivery driver resume.
Average US wage: $10-20.50/hr, depending on experience and hustle
If you're old enough to have a driver's license in your area, you probably have all the credentials you'll need to find work as a delivery driver. Entry-level applicants are a great fit for this job since there's almost no interaction other than at the points of pickup and drop off, and you'll only be trusted with the jobs you prove yourself able to do.
If you're willing to hustle and treat the items and people you're working with the respect they deserve, you'll move up and get higher-paying jobs in return. On top of that, driving is a great way to gain valuable experience and show future employers that you're responsible and work well under pressure.
House cleaner
Here's a house cleaner.
Average US wage: $15.37/hr
House cleaners are expected to clean and tidy houses and apartments according to the expectations of their clients. It will vary, but in general, you'll sweep or vacuum rooms, wash the dishes, mop floors, take out the trash, clean bathrooms, dust, and disinfect surfaces.
A great hack for this job is to work as an assistant to a professional house cleaner and help them with their tasks. They'll get all the clients and supplies you'll need while you're figuring the job out.
Work-life balance
Once you score the best job for a teenager there is, it can be easy to get carried away with the fun of a new work environment and get used to the money you start making. At that point, it's also easy to lose perspective and lose track of your priorities - plenty of people with more experience than you have.
To keep from going overboard, bear in mind the following ways you can maintain a healthy work-life balance as a teenager:
Practice your time management skills and plan your day
Prioritize your activities and expect workplace changes
Maintain a healthy lifestyle by eating healthily and sleeping well
Get support from career coaches, mentors, friends, and family members whenever required
Keep your personal and professional reasons for getting a job in mind
Writing your resume
We have some great articles focused on different aspects of writing a resume, and we have amazing examples of resumes specifically for teens. But let's hit a few of the key tips and most frequently asked questions we get from teens to get things flowing without going into too much detail.
Highlight relevant skills
Make sure you tailor your resume to fit your skills and accomplishments to the specific job you're applying to. For example, if you're applying for a job as a camp counselor, highlight any experience you have working with kids or leading groups, even if it was something like the Boy Scouts. If you're applying to be a waiter, emphasize experience in customer service, or working/playing on a team.
Highlight academic achievement
It's a safe bet that a lot of your achievements to date are from the classroom. Emphasize things like a high GPA or any academic awards you've gotten because they show that you're motivated and a hard worker.
Let Your Character Shine
Include anything that shows your positive character. If you are part of any clubs, student council, have volunteered helping people, or anything else that shows you're a good person and work well on teams, let them know, people want to hire people that are likeable!
Be positive
Express your enthusiasm for employment and be as positive as you can. Nobody wants to hire someone that doesn't want to be there or is going to bring the team down. You need to show an employer that you're going to ADD something to the team, not drain them.
If this is your first time writing a resume, or even if you've only done it a few times, chances are you're missing or overlooking something that could take your resume from good to great, Use our resume builder designed specifically for teens and high-school students. There are tips and tricks, sample resumes, and you can customize it exactly for you and the job you're applying to.
Takeaways
Even with no experience, there's no shortage of opportunities out here for you
Every job you get early on will help get your next job, so don't pass up opportunities because they're not the perfect fit today
Look to the surrounding adults, neighbors, and family friends to see if there are any opportunities right there for you to start working
Don't get hung up on the role you start with, entry-level positions are just that and with a bit of dedication you'll move onto something more glamorous
The first jobs you get won't have the highest pay either, but the more experience you get, the more you'll earn, so start early and keep at it
Looking for ways to make money as a teen? We've helped 1000s of people find success in the hiring process through our career-counseling service. Whether you need help writing a resume, on the job search stage, or prepping for interviews, we've got experts that are ready to give you advice and help you strategize your next move.
Make your move!
Your resume is an extension of yourself.
Make one that's truly you.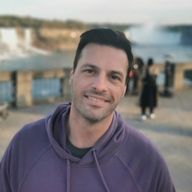 Kevin Roy
After a successful career in the corporate and non-profit worlds hunting for and hiring great candidates for my and others' teams, I spend my time writing on the subjects I love and know most about.