Santa Claus - the man who's never changed his job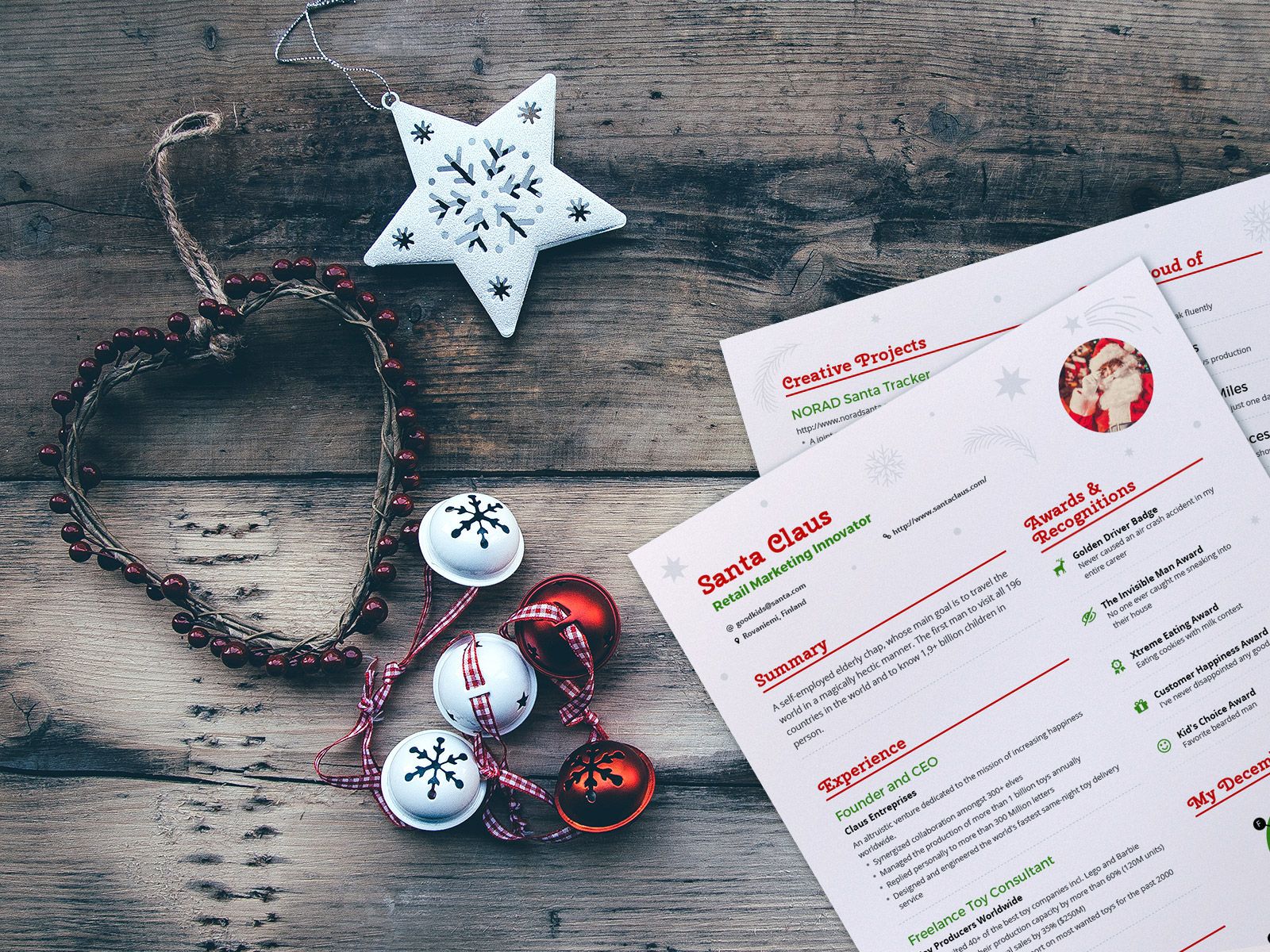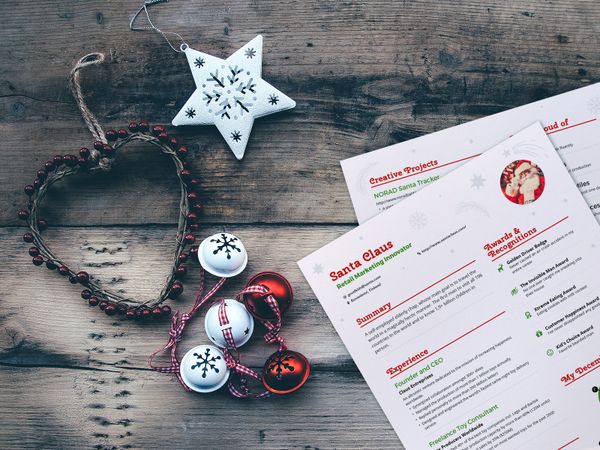 The man every person on Earth knows. The one that lifts our spirits throughout Christmas and brings а twinkle in every child's eye. Yes, yes, he is the one who symbolizes generosity and motivates naughty kids to be good. But how about other activities the busy man does?
Santa Claus is a difficult chap to craft a resume for. First off, he has always had the same job! Second, people know him so well it's hard to say anything new about him. Last but not least, he keeps his privacy pretty well.
At Enhancv, we do like a challenge and decided to give it a go and craft a resume for Santa. Even though he's only had one job in his life, his resume is quite impactful. See it yourself!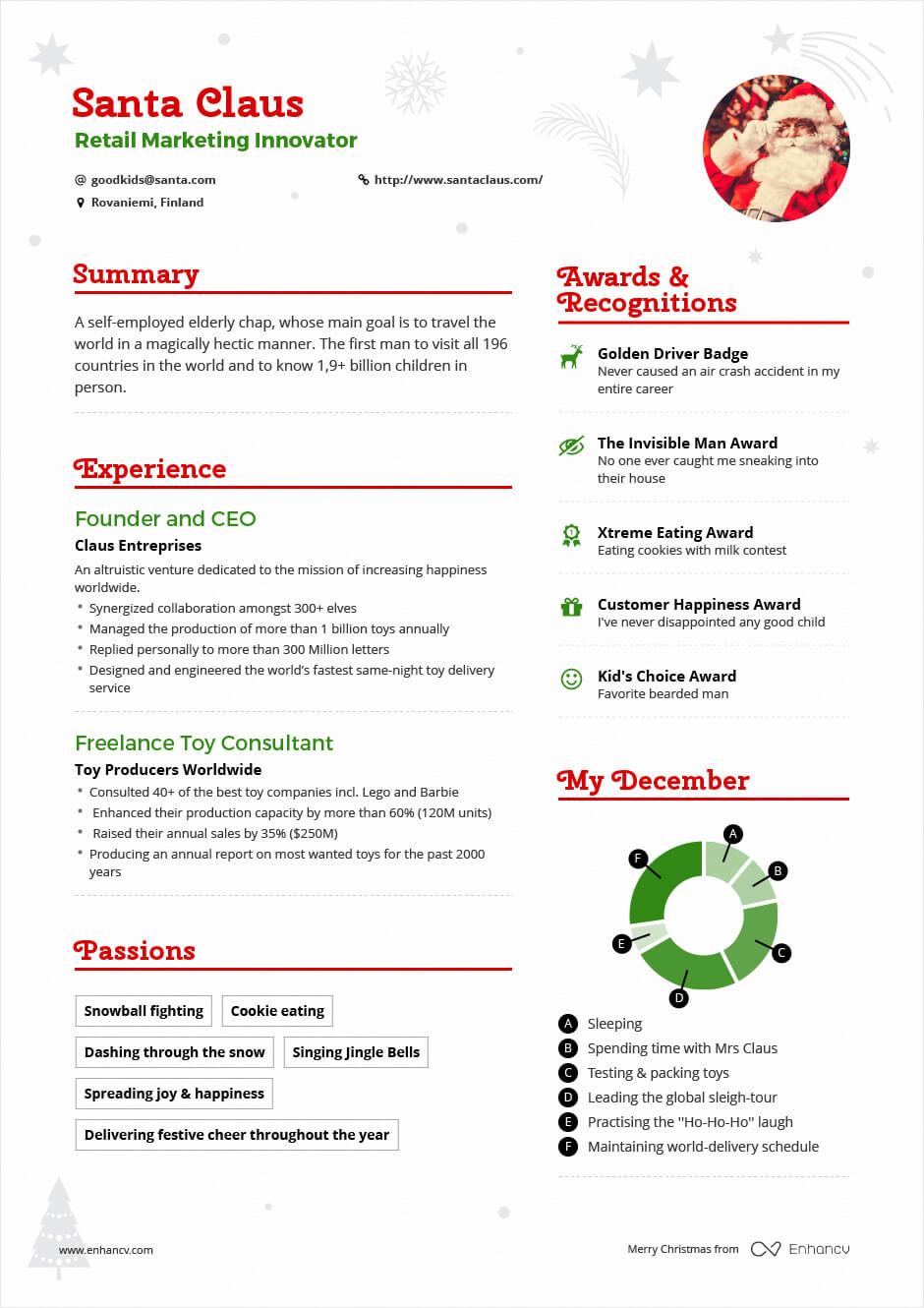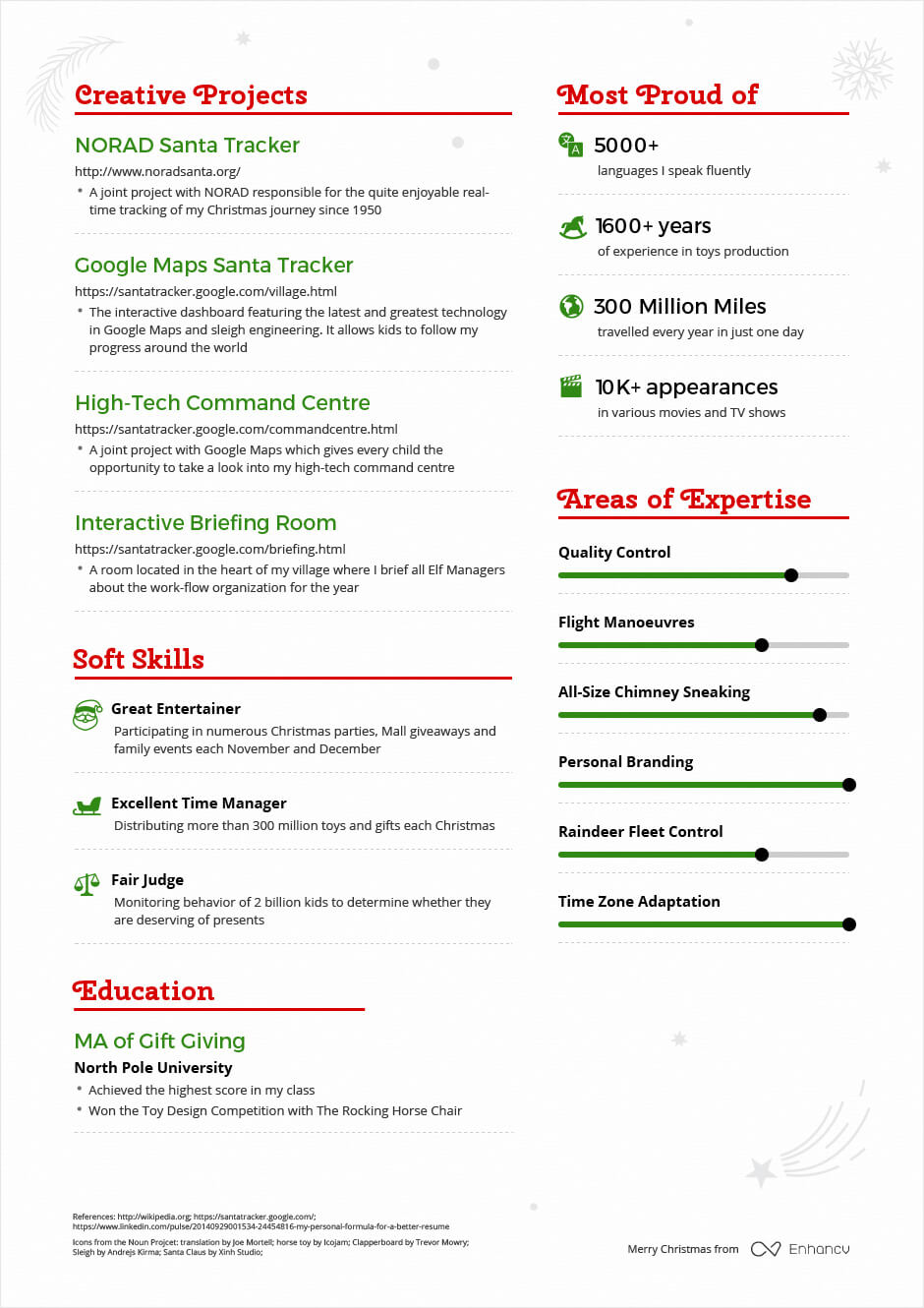 What can we learn from Santa's resume on career building?
I believe there are three main lessons.
First, even if you've only had one job or some unpaid experience, your resume can still be filled with information potential employers look for. List what your work has taught you and what you've achieved. Remember, you need to make the most out of every word that's written down. Hey, you can try out our Content Analyzer to help with that!
Second, it's important to include human-centric sections on your resume – like your personal passions or what a day in your life looks like. Nowadays, recruiters look for a perfect culture fit. Help them see why you'd be a great addition to the team.
Last but not least, professional experience isn't everything – you can include awards you've received, skills you've honed and any projects you've worked on, be it volunteer work, extracurricular activities or graduate research. "The value of any experience is measured, of course, not by the amount of money, but the amount of development we get out of it." (Henry David Thoreau)
Happy Holidays from the Enhancers!
We wish your holidays to be full of joy and positivity. Take time to slow down and enjoy things that really matter. May you spend your Christmas in a circle of the ones you love and cherish..
All the very best from the Enhancv team!