Admirable PowerPoint Presentation Skills: How to Show Presentation Skills on Resumes
Here are the top ways to show your powerpoint skills on your resume. Find out relevant powerpoint keywords and phrases and build your resume today.
Is your resume ATS-friendly?
Drop your resume here or upload a file to find out if the skills in your resume are readable by an ATS.
What is a PowerPoint presentation skill?
Presentation skills require enthusiasm and honesty, electrifying stage presence, focus on the public and great body language. In contrast, admirable PowerPoint presentation skills demand additional knowledge like creating presentation design, tables and charts, motion graphics, etc.
Don't think of PowerPoint as a 2nd grader tool that might be mentioned once in your resume just to fill in the gaps. If you want to demonstrate professionalism within your resume, you should describe and explain your PowerPoint presentation skills in a specific manner.
Why are PowerPoint presentation skills important on your resume?
Admirable PowerPoint presentation skills are always a great plus in your resume, as they provide evidence for your professionalism. In fact, they show the recruiters that you have strong computer skills, which are required in almost any job nowadays.
Furthermore, presentation skills indicate that you are familiar with public speaking. This fact is a clear sign that you know how to communicate your ideas. Such ability makes you a good fit for jobs that require motivating and educating other people.
A beautiful presentation design combined with a well-delivered speech also proves that you have a creative vision for your work. Thus, you show employers that you can influence people who will follow you everywhere.
Your presentation skills should be understandable and relatable. It is vital to explain complex processes and ideas in a well-structured way. Hence, recruiters will know that you have a professional approach towards all kinds of people.
By now, you should know what is essential to put in your resume. Let's see examples of the PowerPoint presentation skills and activities that can skyrocket your career.
Skills & activities that help you show admirable PowerPoint presentation skills
These are the most valuable set of PowerPoint presentation skills that will make employers call you the moment they read your resume:
Public speaking and communication: a great speaker knows how to have an impact. Communicating your ideas in the right way gives you the chance to convince people of your beliefs, thus reaching your goals.
Project templates and presentation design: they provide evidence that you have strong computer skills, also indicating experience in planning and communicating ideas.
Tables, charts, and other features: knowing how to use these PowerPoint features proves that you can work with complex information and present it understandably.
Training presentation skills: training PowerPoint presentations skills is a sign of strong experience in the field. This way, you have better chances to get hired because recruiters value mentors.
How to demonstrate PowerPoint presentation skills on your resume:
Held a business presentation in front of the board of directors
Taught interns how to use advanced features in PowerPoint
Designed PowerPoint project templates for every department of the company
Created a complete library of documents that contain different information samples used in PowerPoint presentations.
Sometimes, stating that you have experience with PowerPoint presentations won't help you take the lead among other candidates. Remember, everyone can put such skills in resumes. In fact, this is why it is essential to show actions to prove your professionalism. Here are snippets that you can use as a guide in building your own resume.
Example 1: Experience bullet points
Business Analyst applying for the position of Project Manager
Citi is a financial services company that delivers financial solutions to clients throughout the world.
•

Identified and communicated risks and impacts and proposed risk mitigation options

•

Helped to maintain customer satisfaction metrics above target for 4 consecutive years

•

Introduced new strategies that reduced the budget and saved the company $1 million

•

Created 10+ professional project templates that were used for team buildings and business meetings

•

Analyzed client's business requirements and processes and proposed innovative techniques for executing competitive analysis

•

Reduced the development costs by 20% by establishing introducing new services

•

Trained teams of junior business analysts to integrate Augmented Reality in their PowerPoint presentations for project templates
RIGHT
In this example, the bullet points prove that the candidate is familiar with strategic thinking and presentation design. Their project templates met the professional expectations of other employees in the company, so they decided to use them in team buildings and business meetings.
Furthermore, such experience might also indicate strong computer skills. Recruiters pay attention to those employees who could work with advanced features on specific software.
Additionally, training a team to integrate AR in their presentations is a clear sign that you have the qualities of a true leader. List your skills in the same way: be specific, impactful, and let your actions speak for you.
Example 2: Resume Summary
Marketing Expert applying for the role of Marketing Manager
Marketing Expert with six years of experience in the Fitness industry. Created and presented to the board of directors a line chart diagram that changed the company's market strategy and led to a 25% increase in revenue in 1 year.
RIGHT
As you see, one chart diagram can lead to unbelievable results. The Summary Section of these candidates proves this statement. Who can believe that a complex idea that can change the whole business orientation of a company might be presented on PowerPoint with a simple line chart diagram!? Keep it short and be specific. Recruiters probably won't read the whole resume. They search for results then show them. In fact, this simplicity indicates deep experience. Use accessible language, and you will be recognized.
Example 3: Key achievements
Intern applying for the role of Administrative Assistant
Scheduled and organized meetings, appointments and travel arrangements and received recognition from the Chief Administrative Officer.
Participated in new practices
Participated in developing new organizational practices, saving the company $2000 in expenses every quarter. Thanks to them, the managers decided to pay for the whole internship.
Presented my ideas to Managers
Created Spaghetti Diagrams commenting on how to increase productivity during the working process. This strategy was applied by 5 managers in their day-to-day tasks.
RIGHT
In the Achievements Section, you can share what you are proud of. Emphasize your deep experience and extraordinary projects that led to success.
In this example, the intern describes how a simple Spaghetti Diagram positively impacted managers' productivity. This way, they prove that they have insights on the topic.
Example 4: Volunteering & Passions
Intern applying for the role of Consultant
•

Participated in presenting the curriculum to other volunteers

•

Prepared records and worked with statistical data for new projects

•

Designed and presented PowerPoint presentation to 10+ clients
RIGHT
Yes, that's right! You can demonstrate your PowerPoint presentation skills in the Volunteering Section. The candidate successfully designed and presented their ideas in front of clients.
Their performance builds trust and proves that they are capable of doing more complex tasks. Mention how your volunteer work changed your company in a positive direction.
Remember that behind the mask of every professional, there is a human being. Recruiters also enjoy specific activities.
This fact allows you to stand out among other candidates in the Passions Section. The employer might have similar preferences to yours. Therefore, it is highly possible to like you as a person and continue with the interview process. Do not forget to concentrate on actions, not empty words!
This candidate is evidently good at public speaking, which means they know how to communicate their ideas and influence others. Recruiters search for people who can impact others and help them become the best versions of themselves. Follow this example and write down interests regarding the skills needed for the position you are applying for.
PowerPoint Presentation Skills: Key Takeaways for Your Resume
Demonstrate impact: recruiters search for professionals who can influence and lead others. They are the key employees in every successful company.
Show deep experience: working with project templates and designing presentations for general use is a clear sign of professionalism in the field.
Make it simple: prove that you can work with complex information and present it understandably.
Show actions: Describe your experience, achievements, and use of specific technical features in PowerPoint presentations. Demonstrate your desire to learn and be successful.
About this report:
Data reflects analysis made on over 1M resume profiles and examples over the last 2 years from Enhancv.com.
While those skills are most commonly met on resumes, you should only use them as inspiration and customize your resume for the given job.
Looking to build your own resume?
Enhancv is a simple tool for building eye-catching resumes that stand out and get results.
Variety of custom sections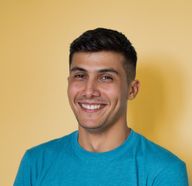 Volen Vulkov
Volen Vulkov is a resume expert and the co-founder of Enhancv. He applies his deep knowledge and experience to write about a career change, development, and how to stand out in the job application process.
Continue Reading
Check more recommended readings to get the job of your dreams.