At that point where you're asking yourself: "What does a cover letter look like?"

Maybe you've found your one perfect job, or you've narrowed it down to a few great options.

You're in the home stretch after working out all the details of your resume.

You want to submit your application because you know they aren't going to wait forever.

But before you can submit anything, you know you need to put a cover letter together. Even if the job ad doesn't say you need one, the fact is, you know you're better off with one.

But you're not 100% on it, and you wonder, "What does a cover letter look like?"

No worries, we've got your back! Follow the advice in this guide to put together a killer cover letter in no time at all.

In this article, we'll go over:
How to format a great cover letter
The content you want for a successful cover letter

If you're reading this because you've already got the basics about cover letters down, awesome, you're in the right place! If you want some clarification before going on though, take a few minutes to look over what a cover letter is (and why it's important) and our guide on how to write a cover letter in 2023.

What does a good cover letter look like? The format
You may be wondering why it even matters what exactly your cover letter looks like. The thing is, recruiters get hundreds of applications for jobs they post, and making a great impression is key to getting an interview.

What's the first thing a recruiter is going to see? Your cover letter.

So a great design for your cover letter is one of the best ways to make sure you catch that recruiters eye, and have them call you in for the next stage of hiring.

Down to the nitty gritty, what exactly are the expectations? Let's start with details on the exact formatting you'll want to use to get the best results.
Font - size + distance between characters
You want to be sure that the hiring manager who flips to your cover letter is immediately impressed and that they're tempted to read it. The best way to ensure that is to hit them with a one two of professionalism and clarity.

To that end, you always want to use an easy-to-read font like Times New Roman or Arial in 12-point font. These are classic fonts that tell the person looking over your resume you mean business, and that font size is nice and legible.

You might be tempted to try a font that's different, stylish, or edgy, but your cover letter isn't the place to do that. Remember, you're writing this for them, not yourself, so play to what a hiring manager would want: a professional employee they know they can rely on.
Margins
This is pretty straightforward: you want your margins all around to be set at 1 inch (or 2.54 mm for the metrics in the world)
Content alignment
Again, we don't need you reinventing the wheel on this one. You want to align all your written content to the left side of the page. If you're applying in an industry where a picture is acceptable or expected, you can align that to the right of the header (more on that just below!)
Header + what to have in it
Your header is the top section of your cover letter, and it's the very first thing the hiring manager is likely to see. You want to give them exactly what they're expecting to see in this section, otherwise they might just move at without a second glance.

To that end, we definitely suggest you go over our cover letter checklist before you send yours out. Even better, look over our cover letter examples or our cover letter templates to be sure you've got the best cover letter you can.

Specifically, they want to find your name, contact information, including your cell number, landline if you have one, and definitely your email. But you should also add any contact info that individualizes or adds to your application, like a social media link or URL to a portfolio or other work you've done.

To make it as clear as possible, your name should be the largest font of all text in your cover letter, and there should be clear sections dedicated to your contact information.

If you're confident in your design skills, personalize your header by introducing a color scheme and resume headline, or again, use one of the links above to get a hand with that.

Two things to remember here:
Your email must be professional - no jokes, nothing untoward, nothing random. Open a new account if you have to specifically for the job search, and leave your private one just that.
Only link professionally relevant social media or other online links. You don't normally want to add your FB or Instagram, just job specific ones like LinkedIn, GitHub, etc…
Line spacing and paragraph spacing
Line spacing is a bit trickier; some things are single space, and some are double.

Here's how it breaks down
Single-space the header sections and the body of your cover letter.
Leave a space between your header and greeting ("Dear…:").
Leave a space between each paragraph.
Leave one to three spaces between your sign-off ("Sincerely,") and typed name.

We know we write this like it's no problem at all, and we promise, after writing a few it'll feel like that for you too. But if you want some extra help to make sure the cover letter you're sending out is perfect for the job you're applying to, try our cover letter builder - just answer a few questions, and we take care of the writing and design.
What format to save it so it's readable
The last thing you want is to put all this effort into writing your letter, and it turns out the file format you used can't be opened by the hiring manager.

Stick to PDFs, since everyone should be able to open them. Plus, you have the added confidence of knowing that the formatting will stay consistent across platforms and devices.
What does a cover letter look like in terms of content?
Each job and company you apply to is likely to best suit a slightly different approach to your cover letter. Of course, this means how and what your cover letter should say for each job is going to be a little different.

But the content you want to include in your cover letter can be broken down into four key parts.

Start with a personalized greeting. Avoid old clichés like "Dear Sir/Madam" or "To whom it may concern". A hiring manager is going to be way more impressed by seeing their name on that letter than by a generic greeting.

The first paragraph in your cover letter should tie you into the company. You want to personalize what you include here and let the hiring manager know why you - you specifically - are going to be a great fit on their team.
By personalizing your cover letter to the specific job and company you're sending it to, you're going to grab the recruiter's attention, and:
set yourself apart as someone who really wants to work with the company
help them see you're passionate about the job
show you're detail-oriented
and build a personal connection right off the bat

These are huge advantages in your favor, and will put you ahead of a lot of your competition!

The main body of your cover letter is another 1-2 paragraphs. This is where you're going to explain your motivation for wanting to work with the company.

Remember, though, your cover letter is going hand-in-hand with your resume, so don't repeat exactly the same things in both. Ideally, what you're doing is complementing your resume with the cover letter.

The recruiter is going to use your resume to get a few more details about what you say in your cover letter. But you can use the body of the cover letter to dig deeper into who you are and explain why you want the job and how the experiences you've had made you a great choice!

You're going to close your cover letter with a call to action paragraph. Think of this as your last chance to make your first impression.

Because of that, it's crucial you nail it, and you should make sure you know everything you can about how best to close your cover letter.

The short of it though, is you want to sell them one last time on why you're the best choice, thank them for their time, and then ask them specifically to reach out to you. You don't want to be vague about the ask, this is the call to action.

It's pretty common for people to write something like "I look forward to hearing from you" as part of their last sentence. And while this may be polite, it… leaves a bit too much room for interpretation, in our opinion.

Instead, try one of these:

I appreciate your quick response – It communicates you're serious about a response without being forceful or threatening.
Let me know if anything changes – It's another way to give the initiative to the hiring manager without being too pushy.

And that's it - easy as pie, right? No, we know it might seem a little daunting still if you're new to writing these.

That's why we have 500+ cover letter examples you can look over, from all kinds of industries, so you can get a real-life impression of what a cover letter that gets jobs really looks like.
And if this is your first time writing a cover letter, or if you want to be sure the cover letter you're including is going to get you noticed, use our cover letter builder. We take out all the guesswork - answer the prompts, and we can write and design a winning cover letter for you!

Good luck, you've got this!
What does a cover letter look like? Takeaways.
Every job application you submit should include a cover letter that's personalized and tailored for the specific job and company you're applying to.
A great looking, clear cover letter that hits all the key points is crucial - recruiters go through hundreds of resumes and spend only a few seconds on each.
Even though the content will vary from letter to letter, the general cover letter content we covered can be applied in every case.
Your header should be eye-catching and draw a recruiter in.
Your intro paragraph needs to really grab a recruiter's attention - show them how you personally deserve their attention
The main body of your cover letter gives the hiring manager a deep dive into one or two reasons why your experience makes you a great fit for the job.
Close with a call to action: ASK, ASK, ASK for that call back.
Make your move!
Your resume is an extension of yourself.
Make one that's truly you.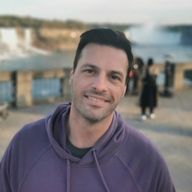 Kevin Roy
After a successful career in the corporate and non-profit worlds hunting for and hiring great candidates for my and others' teams, I spend my time writing on the subjects I love and know most about.